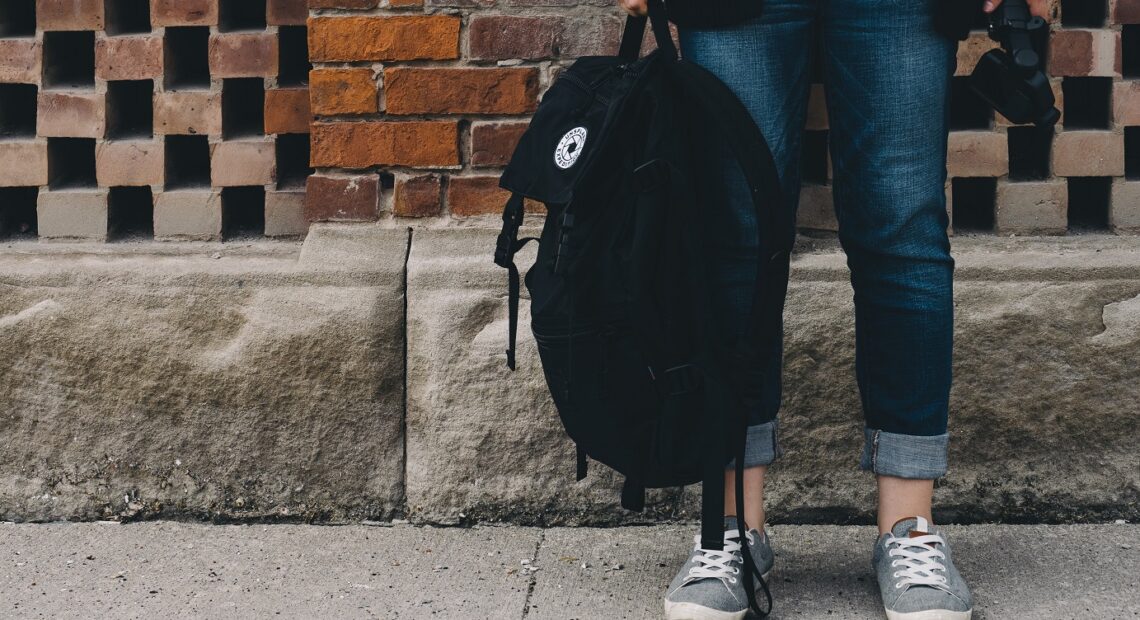 Rural schools need more resources to overcome student housing instability in Central Washington
As some students in rural central Washington face housing instability, school districts have developed programs to help students. Still, resources can be far away and hard to access.
There are enough students in the Wahluke School District in Grant County without "adequate housing" to fill a whole school.
"We have three elementaries, one junior high and a high school. So, 411 students is about an elementary school," said Lluviana Mendoza.
Mendoza is a liaison for the McKinney Vento program in Mattawa and Desert Aire, which helps children with housing issues.
The program also helps students farther north in the small and rural Orondo School District in Douglas County.
Stephanie Andler is the Orondo School District Superintendent, she says the district only has 118 students, but almost half of the students are in the assistance program.
"We have a high rate of about 48% of our kiddos [who] are considered McKinney Vento," said Andler.
It's a similar story at Mount Adams School District in Yakima County, where over 35% of students are in the program.
"Our district has a little over 800 students in it. Right now, we have 300 students that are in McKinney Vento," said Lorie Herrera, the McKinney Vento case manager for Mount Adams School District.
McKinney Vento programs provide federal funding to support students who lack a fixed, regular and adequate nighttime residence.
But Mendoza says that doesn't always mean that students are living on the streets.
"The McKinney Vento program works with families that might have a house, but their situation is a little bit difficult," said Mendoza.
Mendoza says if something in the house is not in good condition (such as a pest infestation, or damaged water supply, etc.) or if students are doubled up, they can qualify.
Herrera says students in the Mount Adams District, which mainly serves Native American communities, experience different circumstances.
"They're living in a home; them and their family is living in another family's home. If they're living in a hotel, motel, public places … that type of situation also categorizes them as being displaced," said Herrera.
Andler said in Orondo, which is mostly made up of agricultural families, students have housing issues for many reasons.
"It's hard to find housing; the majority of our families will live in homes provided by their employers, or a lot of families are sharing homes for that work," said Andler.
Mendoza said in Mattawa, also an agricultural area, the challenges are similar. But the lack of housing is a big issue.
"We don't have that many houses; we have a lot of trailers, but the trailers are old. It's not only one family that is staying in that same trailer; it's multiple families," said Mendoza.
Mendoza also said the area has two new apartments set aside to help families, but more are needed.
Herrera said shelters for youth are far away from some of these smaller towns.
"There are no resources here in our district that house our families. They do have to travel like 45 minutes to an hour out of the district to receive those services," said Herrera, adding that Yakima is the closest city to find help.
Annette Rodriguez is the chief Homeless Services Officer at Yakima Neighborhood Health.
She says the clinic focuses on reducing barriers for young people through a homeless students' stability program.
"This program helps pay for things that the youth or young adults may need while they're going to school. We work directly with the homeless student liaisons. They make the referrals directly to our agency," said Rodriguez.
A resource center called "Neighborhood Connections" serves youth ages 13 to 24 in Yakima County, said Rodriguez.
Rodriguez thinks it could be harder for anybody living in more rural areas to receive services because of a lack of transportation. So, the clinic has an outreach program to help the community in other ways.
"That particular program helps us to actually pay for things, also, like basic needs and emergency supplies, like blankets and tents and food and school supplies and school clothes," said Rodriguez.
Adrienne Jensen is the Youth Housing Program Manager at HopeSource. The organization helps youth with transitional housing and rehousing in Adams, Grant and Kittitas counties.
"There are furnished units. We work with clients who find housing but are unable to pay those moving costs, we're able to help with that," said Jensen.
Jensen says HopeSource also provides supportive services like education materials, transportation costs, food and hygiene supplies. They serve youth ages 13 to 24.
HopeSource's main locations are in Moses Lake and Ellensburg, but Jensen says the team also conducts outreach activities in Mattawa, Royal City, Ephrata, Quincy and George.
"We go and we have relationships with the schools and the McKinney Ventos there. We're also able to spread the resource, what we do, around to those communities as well," said Jensen.
Young people, especially those unaccompanied, also face limitations in accessing services, said Jensen.
"When you go to sign a lease for a rental, you have to be 18 or older," said Jensen. "It limits the options as far as getting them if they're out on the streets."
School liaisons and organizations helping youth agree that more resources and housing are priorities to support people in rural areas, where every year they identify more youth in need.
For more information about programs for youth experiencing housing instability, visit:
– Yakima Neighborhood Health's Homeless and Housing Services.