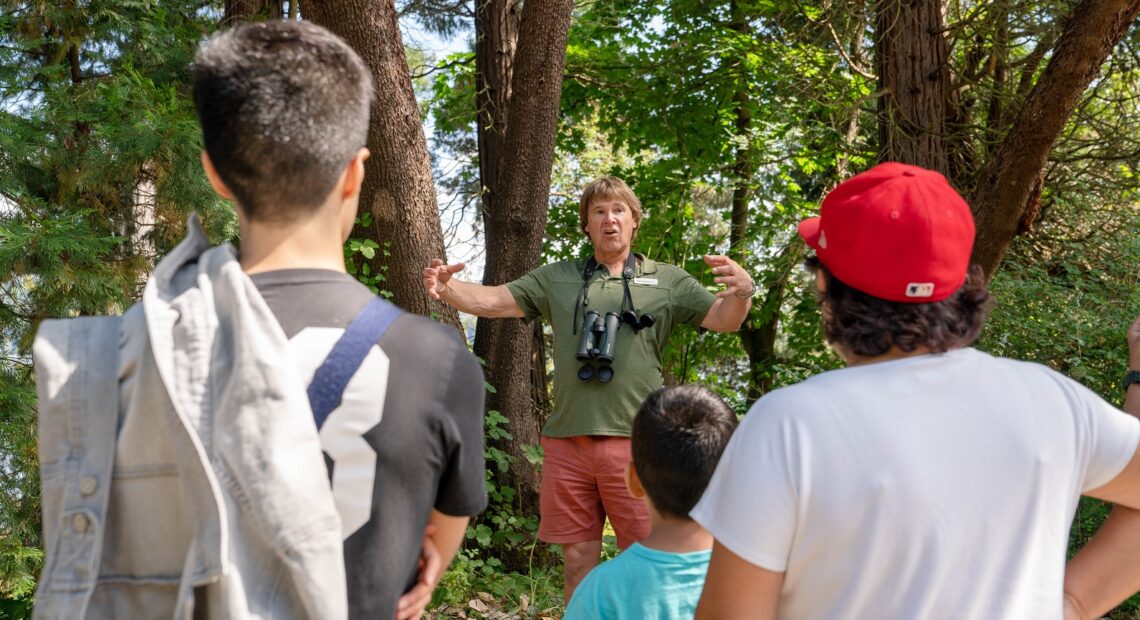 Latino communities celebrate conservation week
Environmental organizations around Washington hold educational and outdoor activities to celebrate Latino Conservation Week. It encourages communities to enjoy nature and join forces to protect the environment.
Latino Conservation Week, a Hispanic Access Foundation initiative, has shown Latino/x/e communities' commitment to conservation for more than a decade. 
Marisol Morales is the co-director of development at Washington Farmland Trust, an organization joining the celebration in Washington state. 
"It's been a wonderful group of folks that have a love for conservation in our community and our culture, then wanted to share that with others," said Morales. 
Washington Farmland Trust joined Seward Park Audubon Society, Latino Community Fund of WA, EarthCorps, and Tukwila School District to sponsor ¡Washington, vámonos al aire libre!
People will remove blackberries from a replanted area in South Clark's Meadow. Also, there will be a guided nature walk through the urban forest and the fields and woods of Seward Park. And mushroom enthusiasts can learn how to grow mushrooms.
No experience is necessary to participate. 
¡Washington, vámonos al aire libre! will start on Saturday, July 22. Events will be bilingual and open to everybody.
Ubaldo Hernandez is the founder of Comunidades. It is a Latino-led environmental group in the Columbia River Gorge participating in the celebration.
"We have eight organizations that are participating with community service, so the Latino community knows more about the work they do in the community," said Hernandez.
Comunidades had a panel in which environmental advocates discussed environmental and social justice this week.
Hernandez said Friends of the Columbia Gorge and the Forest Service will host a hike at Catherine Creek on Saturday, July 22 starting at 9 a.m.
Having conversations with Latino/x/e communities about protecting the environment is always relevant, said Hernandez.
"Our Latino population is growing, and it's important to empower those voices so they can help to weigh the balance in favor of environmental protection."
Respect for nature has always been present in Hispanic and Latino/x/e cultures, said Morales.
"I identify as Chicana, and I'm proud of my indigenous heritage. Caring for the land has been an important piece of my culture, my family… " said Morales. 
Ed Dominguez is a lead naturalist at Seward Park Audubon Society. Dominguez said there are misconceptions about the communities' of color connection to environmental stewardship. 
"I think the narrative has been delivered primarily by white culture when it comes to conservation and just stereotyping," said Dominguez. 
Dominguez said these narratives should be more inclusive "because diverse groups are very interested in nature, land and creatures in it and want to be a part of conserving it."
Miguel Raimilla is the director of partnerships at EarthCorps. 
He says minorities tend to feel excluded, which leads to having fewer spaces for them to join or reconnect with conservation.
That's why, says Raimilla, the Latino Conservation Week is a way to open opportunities for communities of color to raise their voices.
"They all have wonderful contributions to make to this process of caring for the land and caring for the environment," said Raimilla.