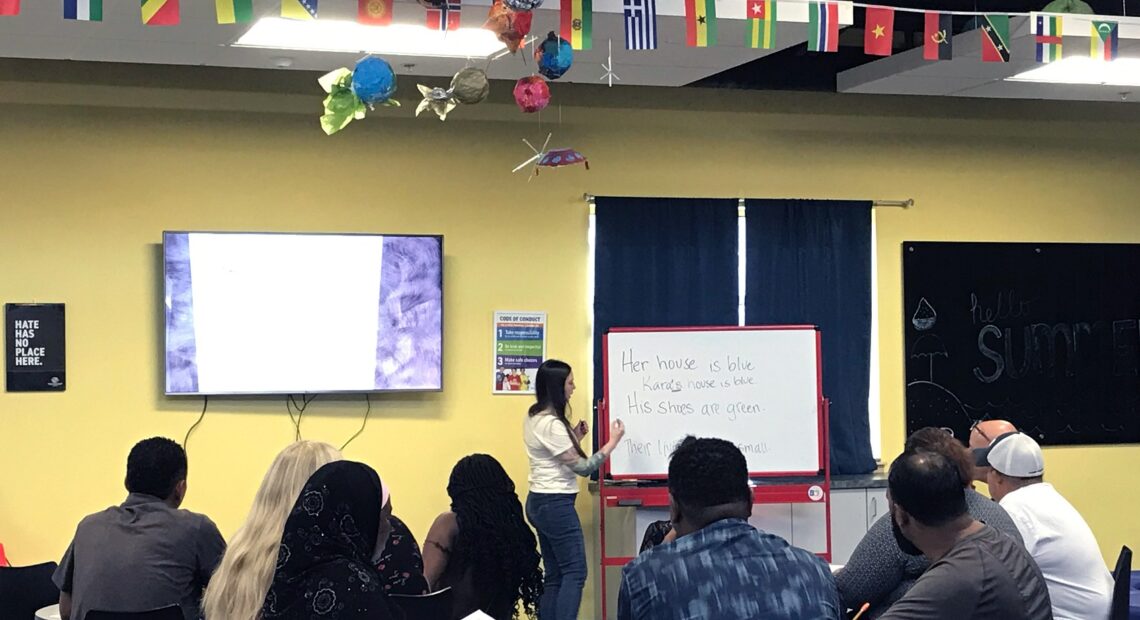 Helping refugees build new life paths through education
Starting over in a new country is not easy, but a Southeastern Washington organization helps refugee families create a path to success through education.
Shahzada Durani is a refugee from Afghanistan. He has been living in the Tri-Cities for a year and a half. He said he misses his native country and the loved ones he left behind.
"I have big family out there in Afghanistan. Here in the United States just I am and my wife, my children. My more family are there. Here is really a bit hard for me," said Durani.
Durani is one of hundreds of students that have found help at the B5 Family Learning Center in Kennewick.
"First time I come in here in the B5 my English is zero. First day my teacher told me: 'What is your name,' I no understand. Right now, maybe my English is 20 percent," he said.
He said B5 is really important for refugees.
Theresa Roosendaal is the executive director at B5.
"We're seeing people arriving from Myanmar. Some Rohingya people are beginning to come here. Sudanese, Syrians, people from the Democratic Republic of Congo, and then a lot of our Hispanic friends from Colombia, Venezuela, El Salvador, Honduras, different countries," said Roosendaal.
Laritza Gonzalez, her husband and child came from Cuba. She has been learning English at B5 for six months.
"You learn English theory in your country. I learned when I was in college, but it's not the same," said Gonzalez in Spanish.
Gonzalez said getting the confidence to speak is the most difficult part in the learning process, but helping her child is her main motivation to get ahead.
"The daily routines force you to improve yourself, to study, so you can give it to that little one who asks you, who is hungry for knowledge," said Gonzalez in Spanish.
Lois Douglas is an English as a Second Language professor.
"I love just finding what we have in common that even when it's really hard to communicate, you still get these real human moments with people and you realize we just have so much more that we share than we have that separates," said Douglas.
The program helps to break down more than just language barriers, Roosendaal said.
"What we don't realize so much is those other things that are so difficult because we have a very organized, systematized way of doing life," she said.
She said newcomers deal with making appointments, paperwork for government agencies or even getting a driver's license, and B5 helps them to navigate these processes.
B5 has been around since 2008.
Roosendaal recounted B5 started after she was a mentor for Myanmar and Korean families.
"It's up to 15 years ago now. They were the first of the Korean people to come to Kennewick area," said Roosendaal.
More refugee families came to Kennewick and a former mentee helped to support and welcome them, Roosendaal recalled.
"We rented an apartment in the complex where most of the families were living. We knew that if we could work with him there, that it would lower the transportation barrier," said Roosendaal.
Now, the organization is growing.
"We're hoping that within the next year, we'll be in a new facility that will be three times the size of what we are," said Roosendaal.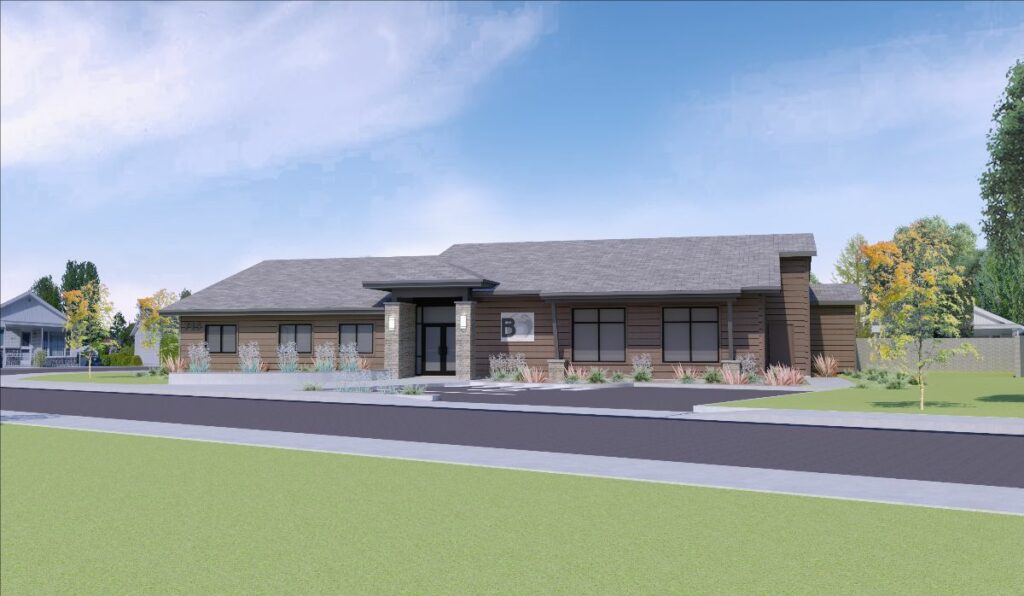 B5 Community Learning Center will be built in Kennewick. (Credit: B5)
The new space will have a community events area, a computer lab and childcare services.
Douglas said this new space will be a way to serve the community more.
"We hope our students that live right here in these apartments, will be able to think of the B5 center as a place they could meet with their friends," said Douglas. "We want to see them be able to utilize it feel like it is their backyard.
The building will be located near the Boys and Girls Club in Kennewick, in the same community B5 has been working with for years.
Roosendaal said the organization has raised money for a couple of years to get to its $2.1 million goal for the new project. Ninety percent of the funds have been secured.