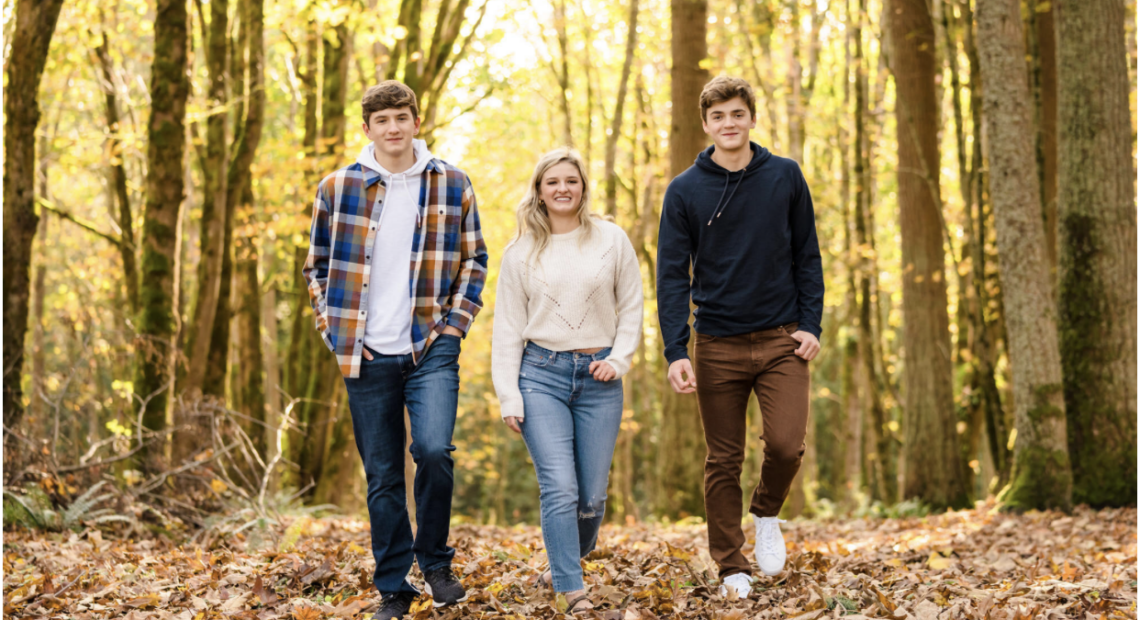 New scholarships will support Northwest students in wake of Moscow tragedy
After four University of Idaho students were killed at an off campus house last November, the crime sent the community reeling, and captured the attention of the nation.
Idaho Governor Brad Little said the news about the killings kept him up at night. His niece and nephew both currently attend the University of Idaho in Moscow.
"I found out that my niece was at the Sigma Chi house [that night] with three of the student victims. It rocked me to my core," said Little. "It's still heart-wrenching to think of what took place there."
As the case started to strain the small budget of the Moscow Police Department, Little directed $1 million in state emergency funds to help the investigation last fall.
He has never put that much money toward a criminal investigation before as governor, he said.
"Fortunately, we haven't had to do that before," said Little. "But the gravity of it, the inhumanity of it attracted such national attention that Latah County, the City of Moscow and the University of Idaho were overwhelmed."
Soon after the first press conference last fall, Idaho State Police were pulled in to assist with communications and patrols of the area. More than 20 FBI agents were stationed in Moscow while other agents worked the case on the technology side across the country.
The national press descended on the usually quiet college town, often harassing locals and students for interviews and photos. Social media sleuths fueled the rumor mill and disrupted the investigation from afar.
On December 30th of 2022, 28-year old Bryan Kohberger was arrested and charged with four counts of first degree murder at his parents' home in Pennsylvania. He had just finished his first semester as a graduate student studying criminology at nearby Washington State University.
Kohberger is currently awaiting trial at the Latah County Jail in Moscow. As the community waits for answers and closure, students and family members of the victims are finding new ways to honor the students who were killed.
Victims Madison Mogen, Kaylee Goncalves, Xana Kernodle, and Ethan Chapin will be part of a memorial at the Vandal Healing Garden and Memorial being designed for the U of I campus. Plans for the garden continue to grow, along with new Northwest scholarships for students.
"The best way to honor Ethan is to allow other kids to pursue their dreams," said Stacy Chapin, Ethan's mom. She and her husband Jim started the Ethan's Smile Foundation last May as a way to give scholarships to Northwest students.
"It's something that I have left, is to be able to be his voice and I admit it's empowering," she said.
Two scholarships will be awarded annually to students from area high schools where Ethan and his siblings grew up in Conway, Washington. The third scholarship will go to a high schooler in Skagit Valley who plans to attend the University of Idaho, like Ethan did.
"[Ethan] was always cracking jokes, doing stupid stuff, doing funny stuff, just being a good friend. Someone you can lean on. Somebody you can always count on to be there for you," said Gus Elwell, the president of the Sigma Chi Fraternity. Ethan was also a member of the Sigma Chi fraternity. He and Gus were in the same pledge class along with Ethan's triplet brother, Hunter.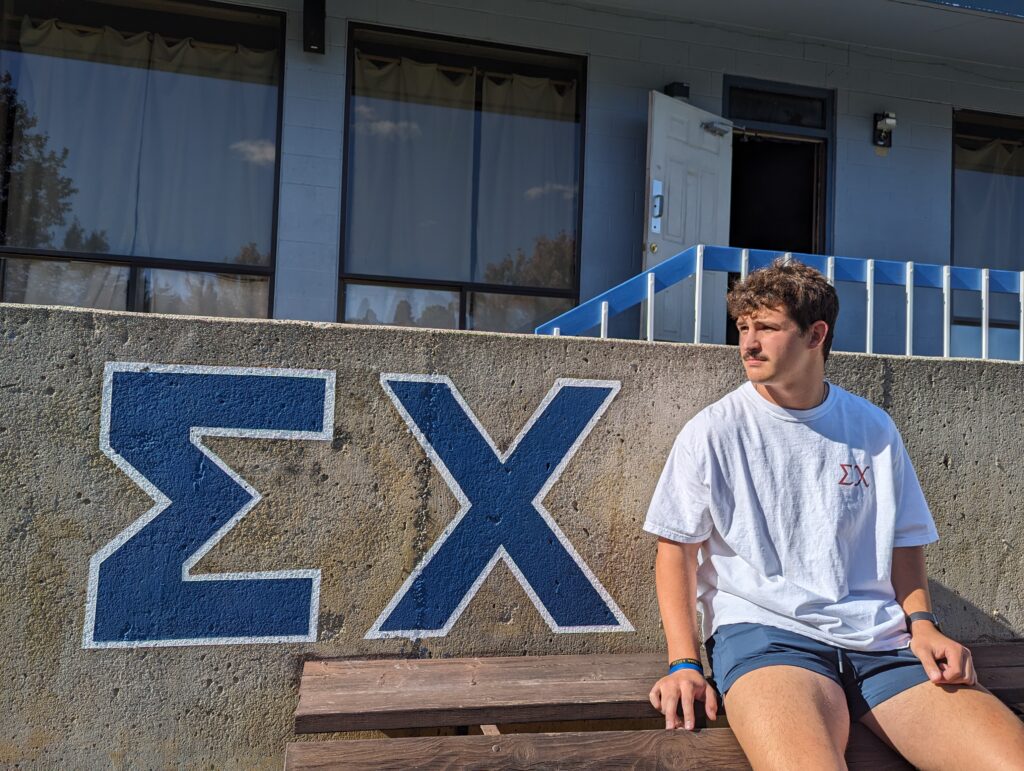 Gus Elwell (pictured here) is the current president of the Sigma Chi fraternity. Members of the Greek house have formed close bonds since the tragedy last fall, he said. (Credit: Lauren Paterson / NWPB)
"The whole house is very close, especially after this," said Elwell. "We have very close bonds of brotherhood and friendship."
The Ethan Chapin Memorial Scholarship fund was created on November 22nd of last year by the Sigma Chi Foundation, just nine days after Chapin was killed.
After it was launched, donations rolled in. The foundation was able to keep increasing its fundraising goal because of the support.
"The first goal was 25,000, we hit that, then 50,000, hit that 75,000 all the way up to $125,000, which is how much we raised," said Chapin.
The fraternity awards the $5,000 annual scholarship based on who best exemplifies the character of Ethan Chapin, said Elwell.
"This year, it only went to one person, it actually went to Hunter, Ethan's triplet brother," said Elwell.
Amid multiple fundraisers, over 125,000 tulip bulbs were sold last spring to help fund the foundation and scholarships. Ethan worked at a tulip farm back home.
"This fall people will plant 125,000 tulip bulbs in Ethan's memory and next spring they'll grow in people's gardens," said Chapin.
Leaders in Greek life at the University of Idaho are working together to launch another Ethan's Smile tulip bulb sale on campus this fall. Madison Mogen and Xana Kernodle, two other Moscow victims, were both members of the Pi Beta Phi sorority, and another victim, Kaylee Goncalves, was a member of Alpha Phi.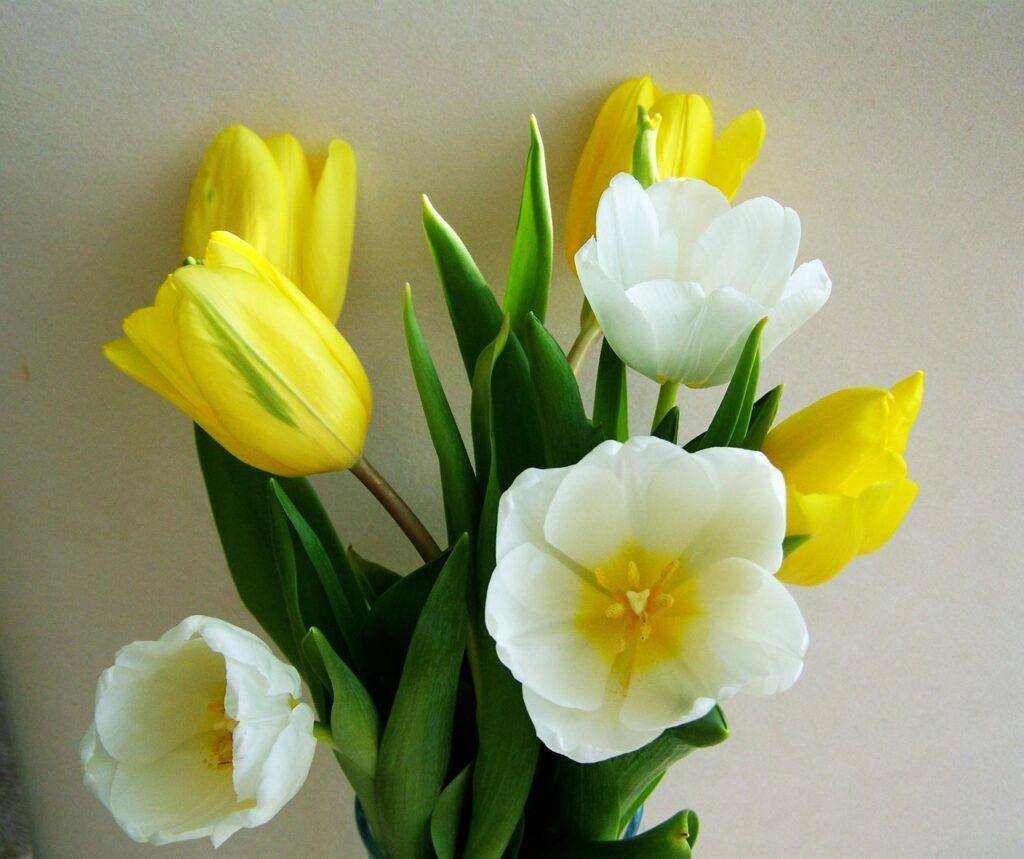 Bulbs from the "Ethan's Smile" mix will bloom as white and yellow tulips, said Chapin. (Credit: Pixabay)
"The goal for that is like, every house kind of buys a few of them and then there will be tulips from that farm at pretty much every Greek chapter and probably a lot of university buildings," said Elwell. "It will be super cool to see when spring comes around."
Xana Kernodle was Ethan's girlfriend, and her family has created a scholarship endowment at the University of Idaho in her name.
Need-based scholarships named for Madison Mogen, Xana, and Ethan have also been created at the University, and they are working with the Goncalves family to create one in Kaylee's name.
"Jim and I tell each other, we can't bring them back," said Chapin. "So, let's move forward. That's what we can do and create great things."