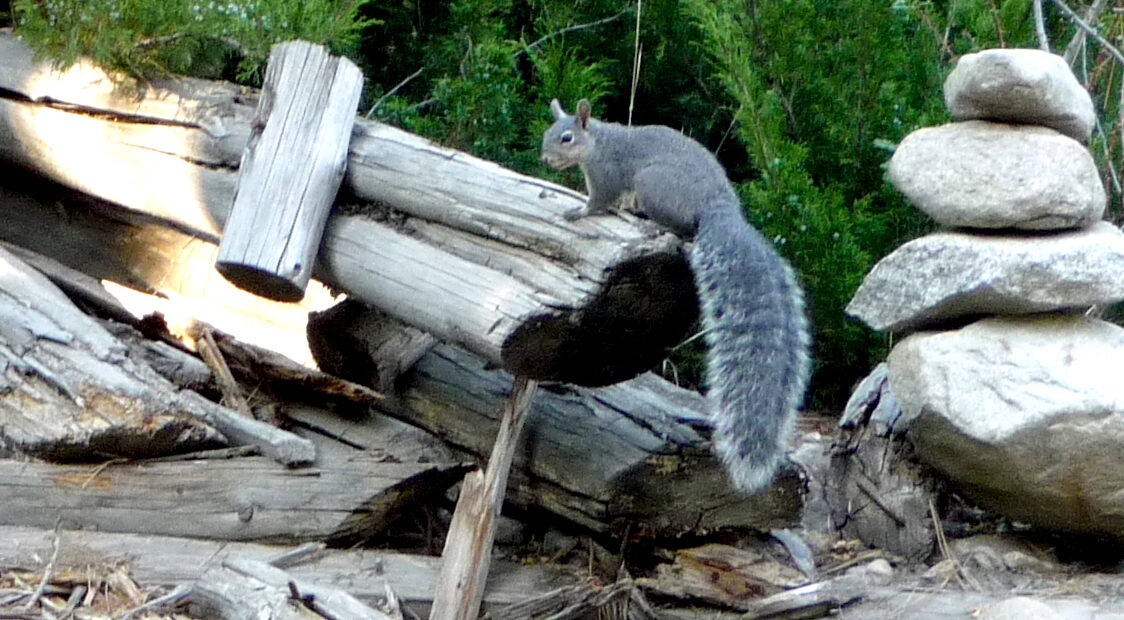 Western gray squirrels now considered 'endangered' in Washington
Western gray squirrels will now be listed as endangered in Washington. The state Fish and Wildlife Commission's decision Friday comes after a periodic status review of the large tree squirrels.
It's hard to know exactly how many Western gray squirrels are in Washington – but the state's Department of Fish and Wildlife said it is safe to say there aren't many, somewhere between 400 and 1,400, in total.
"Estimating populations for this species is extremely challenging," said Tyler Cotten, Conservation and Assessment section manager with the department's Wildlife Diversity Division.
Most of the squirrels are isolated in Okanogan and Klickitat counties and in the South Sound area. Biologists say the squirrels like forests with full canopies that transition from dry coniferous to deciduous trees. They also like open spaces where they are safe from predators.
They're often prey for other wildlife. They can also help out the ecosystem by spreading spores that will grow into truffles.
The squirrels were listed as threatened in the state in 1993. Recovery efforts since then haven't worked out as hoped. The squirrels have lost about 20% of their important habitat to things like development and wildfires.
Even with voluntary land management guidelines for small and large landowners, the squirrels are still losing land, Cotten said.
"[The guidelines] aren't doing the job we'd hoped they'd do. We're still seeing the habitat loss," Cotten said at the Nov. 17 Fish and Wildlife Commission meeting.
Cotten said where there is good habitat, the squirrels are doing well – like a reintroduced population at Joint Base Lewis-McCord, south of Tacoma.
Commissioner Steve Parker said he wonders whether they're fighting against Mother Nature. Some species, he said, rise and fall as habitats change or they're outcompeted, like with the spotted owl.
"I think our responsibility as a commission is to do our best to make sure that human activity is not accelerating that process in an unnatural way," Parker said.
Other commissioners responded that human factors are "clearly involved."
"[The guidelines haven't] been effective, and it should never be considered an either/or situation. It should always be, 'Let's do everything we can to get this turned around,'" said Commissioner Tim Ragen.
The department received around 900 comments prior to the decision – most were comments in favor of changing the squirrel's status to endangered. Cotten said department staff often had trouble telling whether comments against the uplisting were talking about the correct squirrels.
Western gray squirrels are the largest tree squirrel native to the Northwest. They're gunmetal gray and have long, bushy tails.
Environmental groups praised the commission's decision.
"These shy forest squirrels need better protection for their habitat from logging and other threats," said Noah Greenwald, endangered species program director at the Center for Biological Diversity, in a news release. "I'm hopeful that endangered status will ring the alarm bells and spur action."