Red Mountain Trails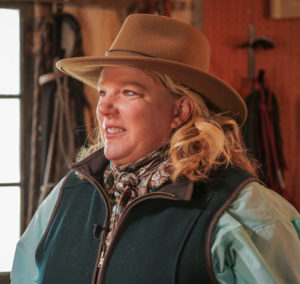 The owners of Red Mountain Trails had set out coffee and donuts for their visitors. Nestled between vineyards in Benton City, Washington, Red Mountain Trails offers scenic guided horseback rides with owners Teresa and Jeff Owens.  They are thoughtful people, even setting a table with cutlery for those who didn't want to get gooey fingers. I instantly took to Teresa, and if it weren't for the busy schedule would have loved to chat with her for hours. It's no wonder Red Mountain Trails won the excellence in service award by Visit Tri-Cities. Teresa and Jeff are friendly and warm.
The wind whipped a lot – expected this time of year in Benton County. Long ago a Richland hotel owner told me if you can't see the air don't breathe it. The horses' nostrils flared.They didn't mind the wind but they were curious about us. I'm a producer with Northwest Public Broadcasting and our television crew's cameras and mics caught the attention of the horses.
Journey, a solid red and brown horse, was particularly wide-eyed and concerned about the microphone cover — called a "dead cat" — that we held up near his head. The mic cover is furry to keep the wind from interfering with audio recordings. I imagine Journey never saw a fuzzy creature hanging from the air before. He kept turning his handsome head to keep on eye on it. We lowered the "dead cat" so Journey could smell and investigate. Then it was back to business.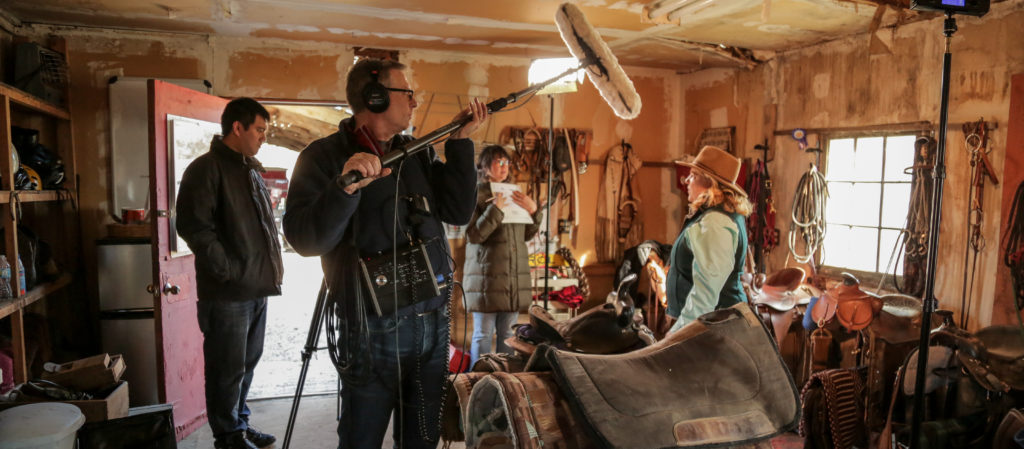 Teresa says the idea to start her business came naturally. She took friends and family for rides all the time around her property. As more vineyards popped up rides became an enjoyable way to spend the afternoon. Then Jeff told her, "You need more horses!" I'm sure Teresa has more details about the growth of Red Mountain Trails, but I like how Jeff did the best thing for any marriage: let the spouse have more of what she loves.
Riders can enjoy the peaceful saunter of the horse and take in the surrounding vineyards. There are family wagon tours, wine tasting tours and dinner packages. I'll be back as a guest someday. Maybe ride my motorcycle there to show Jeff who is a motorcycle enthusiast — and get that long chat with Teresa over coffee and donuts.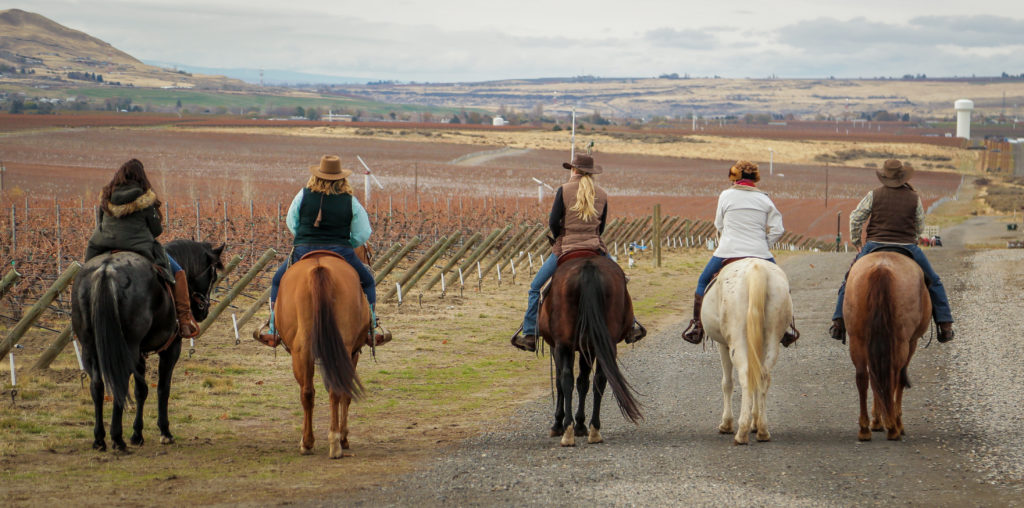 [Narrator] Red Mountain Trails in Benton City is nestled among vineyards. The leaves have fallen, but the horses are eager to take you on a ride. Owner Theresa Owen says the business started as a suggestion.
It was my husband's idea, actually. And he said, you'd have to get more horses. And I jumped on that opportunity. We give wine tasting tours, and we do trail rides for families. We do some wagon ride tours as well. And we take people out into the vineyards and fix dinner. When we're getting ready to go out on a ride, the most important thing we look at is the health of the animals and kinda their herd dynamics. So, we'll groom the horses that get along bestfor a ride, and check 'em over, saddle 'em up, and then we match them to their riders based on kinda the rider's ability and maybe personality and size.
Hi, my name is Lisa. I'm probably a repeat customer, because I just love Theresa and Jeff. They just, they take care of everybody as if their family. And so it's really nice that we're not even family, and I just feel like I'm family.
Not that long ago, horses were part of the community. I mean, our expansion was built on the backs of horses, literally. And nowadays, people are not, they don't have any exposure to horses. And I don't think they quite understand how horses, how spiritual horses can seem. And so, when people feel that connection with them, they're really, you know, they use words like majestic and mystic to describe the horse that they're petting. And you don't really get that from any other animals. Our goal in our business is that everyone leaves happy.