World Naked Bike Ride Bellingham Wa
November 20 @ 8:00 pm

-

11:30 pm

Free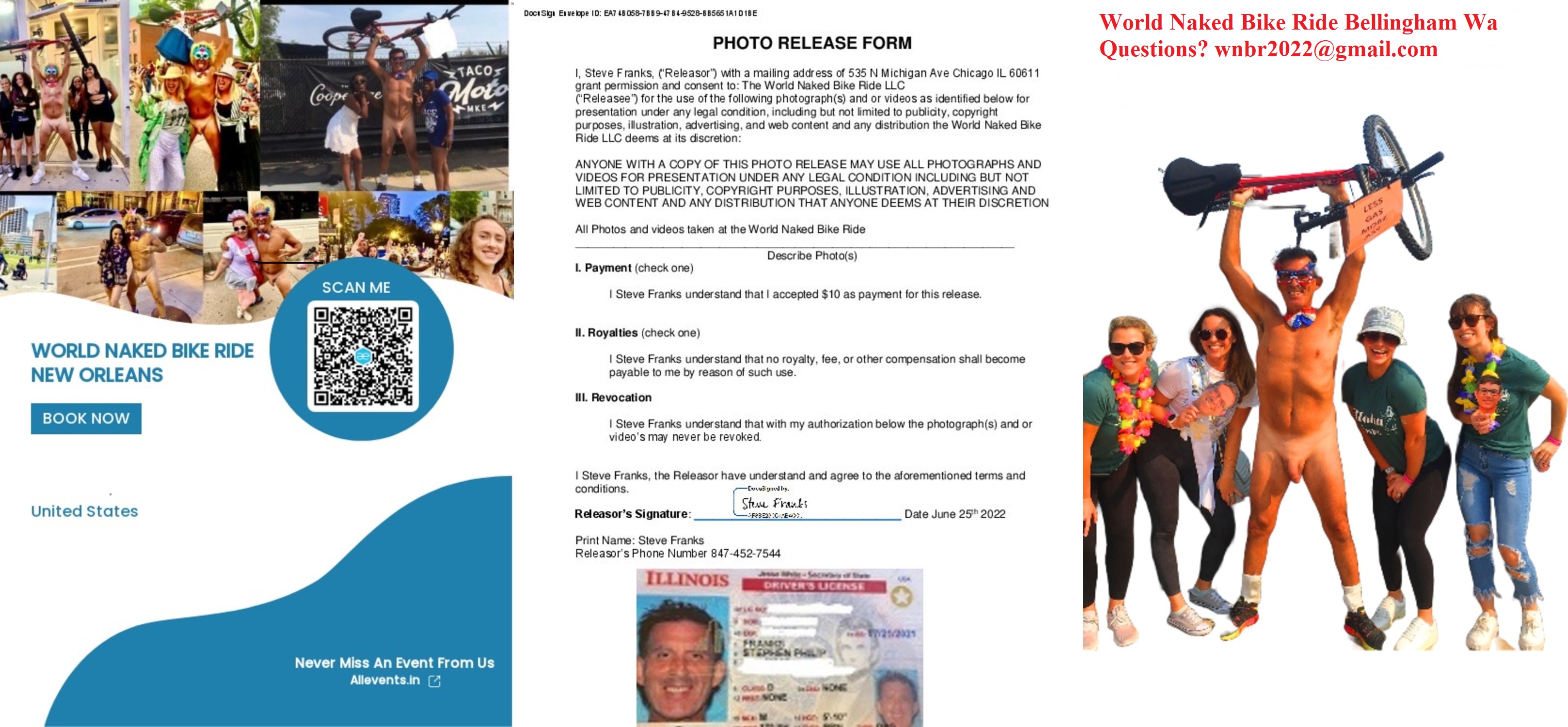 Bike as bare as you dare through Bellingham
World Naked Bike Ride Bellingham Wa
CYCLISTS & SKATERS: Check-in Saturday 6–7:45pm
This is NOT where the ride launches. Participants with bikes skateboards or in-lines will be forwarded to the rally location.
RIDE LEAVES BY 8PM so DON'T BE LATE!
Rain or shine so BE PREPARED for ANYTHING.
RIDE ENDS AROUND 11:30PM
Ends where we start. No promises after but we'll have time to hydrate decompress and connect with friends.
PLAN TO ARRIVE EARLY!
The Rally is from 6PM till we ride out. A great time to get pumped for the ride. There may be painting bike mechanics Glitter Guts Photobooth and more.
We recommend you bring your Helmet Lights Water Snacks Shoes and Clothes.
SAFETY IN NUMBERS!
Ride as a MASS keeping together by staying behind the leader and with the group. Stay to the center to avoid bystanders. Consider hopping off your bike to stay in control.
Work with Bike Marshalls (in yellow vests!) for everyone's safety. Communicate what you need to those around you and support those who call out for help!
– DON'T get wasted.
– DON'T lag behind or split off.
– DON'T enter lanes of on-coming traffic.
– DON'T swarm cars or antagonize the public and cops.
National Lawyers Guild will be observing. In case of trouble
Be prepared stay alert take care help others.
LEAVE NO TRACE!!! PICK IT UP and PACK IT OUT!!!
HAVE THE TIME OF YOUR LIFE !!!
Flyer https://acrobat.adobe.com/id/urn:aaid:sc:VA6C2:849e82b3-924c-4086-a31e-6a516d7e07bc
Related Events