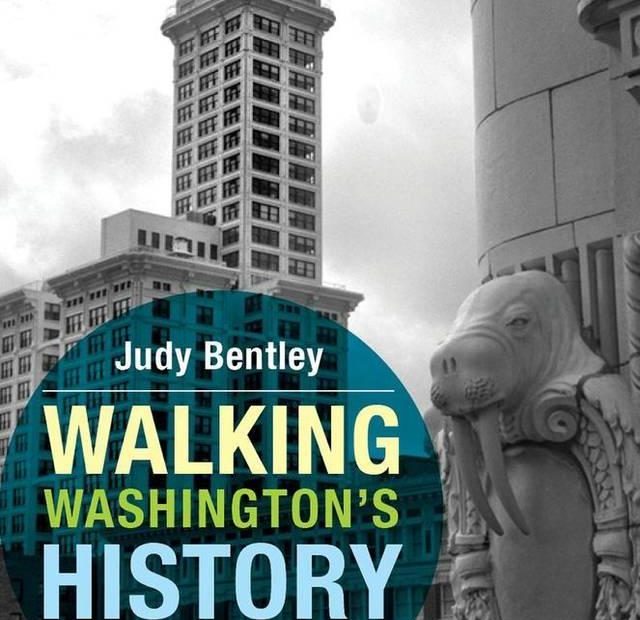 Walking Washington History Tour Information
Thank you for your interest in the Walking Washington History Tour project! All the free books and cities have been assigned BUT you can still participate!
Take a tour of a town listed in the book, write about it, take photos, create video, graphics, crayon drawings, etc…and send your account to Northwest Public Radio! We will pick the best pieces to publish on our website and share with our audience. Towns are: Vancouver, Olympia, Tacoma, Seattle, Everett, Bellingham, Bellevue, Walla Walla, Yakima, Spokane.
If you want to participate, email Max Bartlett, [email protected] for instructions about submitting your story.
You can buy the book here at UW Press.
Or order from independent book sellers: 
A BOOK FOR ALL SEASONS, LEAVENWORTH
ADVENTURES UNDERGROUND, RICHLAND
BOOK PEOPLE OF MOSCOW 
BRICK ROAD BOOKS, ELLENSBURG
BRUISED BOOKS, PULLMAN
INKLINGS BOOKSHOP, YAKIMA
RIVERWALK BOOKS, CHELAN
Or ask for the book at your local library: 
MID-COLUMBIA LIBRARIES, TRI-CITIES