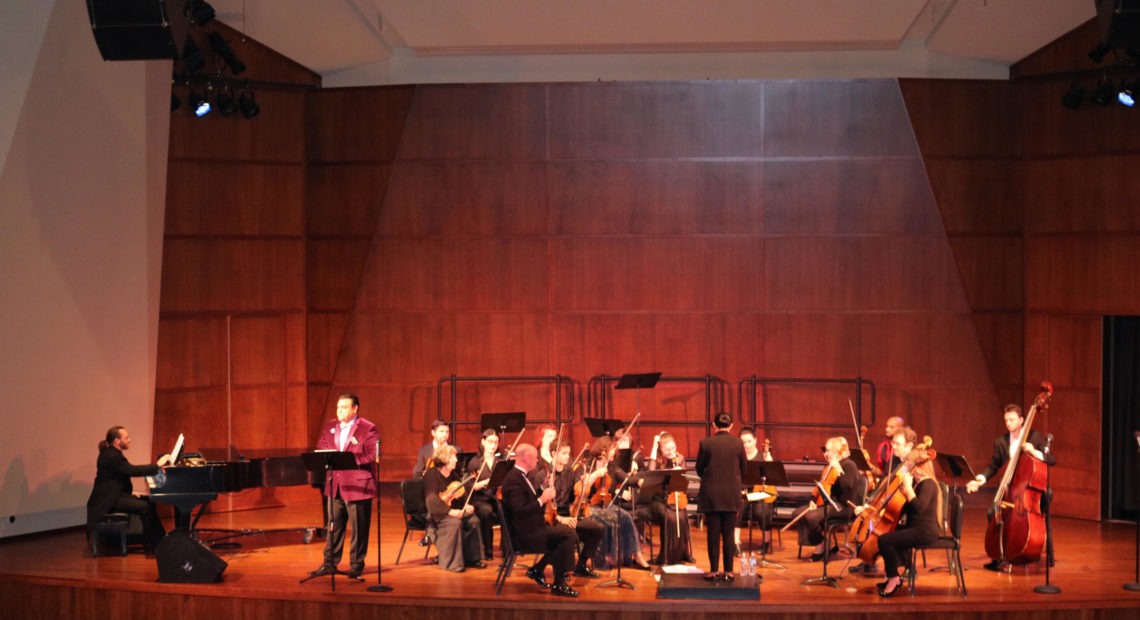 New Northwest Winter Wonderland: Latinos In Holiday Music
Holiday cheer is in the air. But instead of another rendition of A Christmas Carol or The Nutcracker, Latinos in the Northwest are creating something new: a hybrid holiday concert. Think traditional opera meets mariachi.
Those sounds echoed in Seattle's Benaroya Hall over the Thanksgiving weekend. The Encanto Holiday Concert is unique, boasting a powerful cast of characters.
José Iñiguez is the founder of Encanto and a tenor opera singer. Raised in Eastern Washington, Iñiguez dreamed of combining two of his favorite sounds: opera and classical boleros.
Boleros are a type of slow, usually romantic Latin music genre.
Mariachi del Centro from Central Washington University opened the evening.
The Ballard Symphony Orchestra, led by Paula Madrigal, followed with renditions of more typical songs like Silent Night and Ave Maria. Madrigal is one of a handful of women conductors in the classical music industry, and as a Mexican immigrant, a women of color in a field that's overwhelmingly white.
By far, the star of the show was Mary Camarena. Another Mexican talent, Camarena is a soprano singer and actress. She's part of a French band and treated concert goers to a show in English, Spanish and French.
Founder and vocalist José Iñiguez hopes the Encanto Holiday Concert will soon be part of a Northwest tradition.
"I believe where my music comes from, it deserves to be performed at Benaroya Hall," Iñiguez said. "It deserves orchestral music."
If you're looking to catch the show, Encanto will be back this time next year. And if all goes as planned, with a full symphony orchestra.
Copyright 2017 Northwest Public Broadcasting