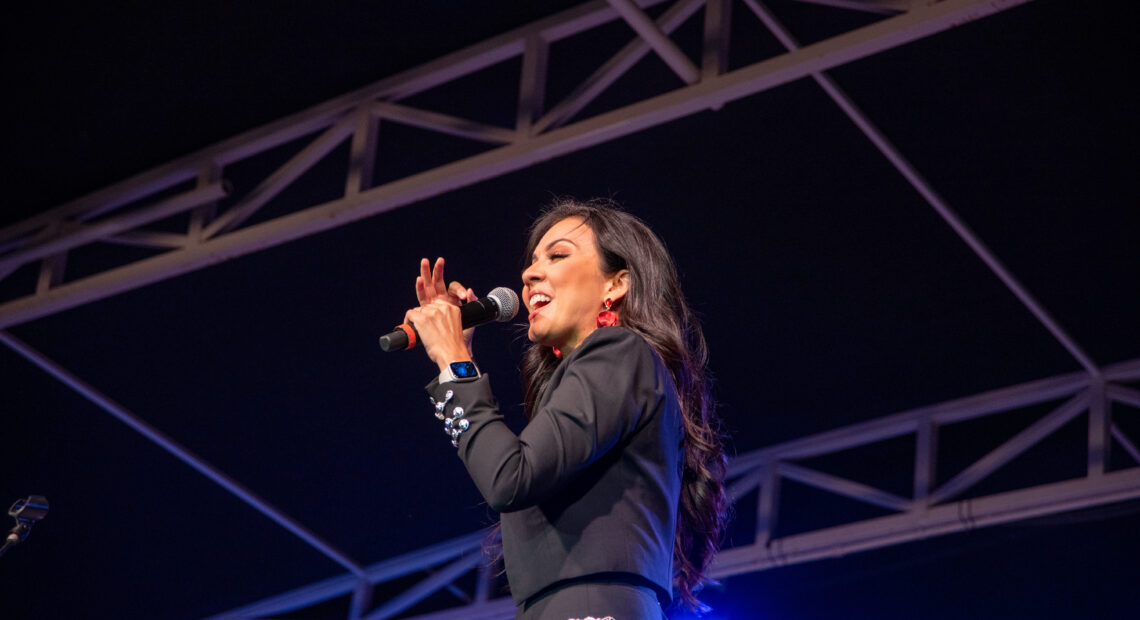 Lupita Infante, the living legacy of classic, regional Mexican music
Lupita Infante has a powerful name. It carries the force of her Mexican heritage.
"El pensar en la cultura, el pensar en la Virgencita de Guadalupe. We will have to unpack a lot of stuff, but I think [it] has a lot of heavy meaning for us," said Infante.
And that meaning has deep roots from her grandfather's side.
"I think the significance of what Pedro Infante means to all of us Mexicans," said Infante.
Infante, a Latin Grammy and Grammy awards nominee, was born and raised in California, where she still lives.
Her album "La Serenata" was nominated for a Grammy Award for Best Regional Mexican Music Album in 2019. Then, in 2020, her single "Dejaré" was nominated to the Latin Grammy.
"Amor como en las películas de antes", her more recent album honors the best Mexican films era.
She is the granddaughter of 'El Inmortal' Pedro Infante, a ranchera singer and idol of the golden age of Mexican cinema between the 1930s and 50s. Her father, Pedro Infante Jr., was also a singer and actor.
Now, she's paving her own path as a prominent performer of classic mariachi, ranchera and norteña music.
From an early age, she remembers singing the songs of Ana Gabriel, a famous Mexican singer and composer.
"I think because my mom liked it, and that's kind of how I started," she said. "Yo creo que siempre he sido afinada, pues si me decían y cantaba: 'Tu quisiste estar allá, dijiste que quizá ese era tu destino."
But she never thought of a career on stage.
"I approached the music when I was ready," said Infante in Spanish.
She felt ready only after her father passed away in 2009.
"I felt like an emptiness of being connected to that part of me, to my last name; music means much more to me," Infante said in Spanish.
Now, giving the mariachi a feminine touch, she's leaving her own mark.
"Now we women come with that powerful lyrics. It is a masculine energy of power. And now, we women are kind of appropriating that feeling, that sentiment," she said in Spanish.
And the stage at the Grant County Fair in Moses Lake showed that mariachi attracts even little girls.
Kataleya Garcia, an 8-year-old from Quincy, had the courage to go on stage with Infante last month.
They sang "Los Laureles," Garcia's favorite song, after the little girl asked Infante to sing with her.
"I was born singing, because my mom started singing, she and my dad," said Garcia in Spanish.
Luis Miguel García, Kataleya Garcia's father, says the family has mariachi in their blood and are passing their culture to his daughter.
The little mariachi girl has performed all over the region at different events.
Infante says she admires the musicians in Washington, those who accompanied her performance during her first visit to Central Washington, where she also has family. 
"The musicians who I was fortunate to work with, I feel like they've done such a great job. And it was here, for Moses Lake and Washington that they have taken the most respect and seriousness for tonight's performance and I think it's very special," said Infante.