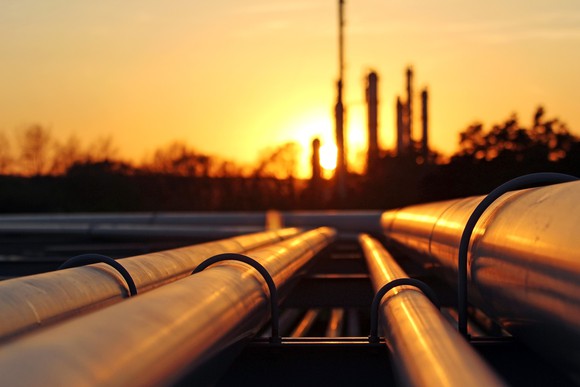 Annual Meeting Of Energy Giant Stockholders Draws Northwest Tribal Opposition
Tribal leaders from Canada are on their way to Texas to warn Kinder Morgan stockholders against expanding its controversial Trans Mountain Pipeline project. The pipeline brings Canadian oil to Washington state.
Canadian First Nations leaders say it's an "emergency trip" to Kinder Morgan's annual stockholders meeting in Houston. In a statement, Chief Judy Wilson of the Neskonlith Indian Band said the energy giant "does not have the required consent of Indigenous Nations" along the proposed pipeline route.
Wilson is also the Secretary-Treasurer of the Union of British Columbian Indian Chiefs. The group represents more than 200 First Nations in British Columbia.
Crude oil from Alberta is sent west through British Columbia by way of the existing pipeline. It enters Washington in two different ways: it's either shipped by tanker to Tacoma, or it's diverted into the Puget Sound Pipeline and sent to refineries in Ferndale and Anacortes.
In April, Kinder Morgan halted all non-essential spending on the proposed expansion after opposition from British Columbia Premier John Horgan. Washington Gov. Jay Inslee also opposes the project.
Copyright 2018 Northwest News Network