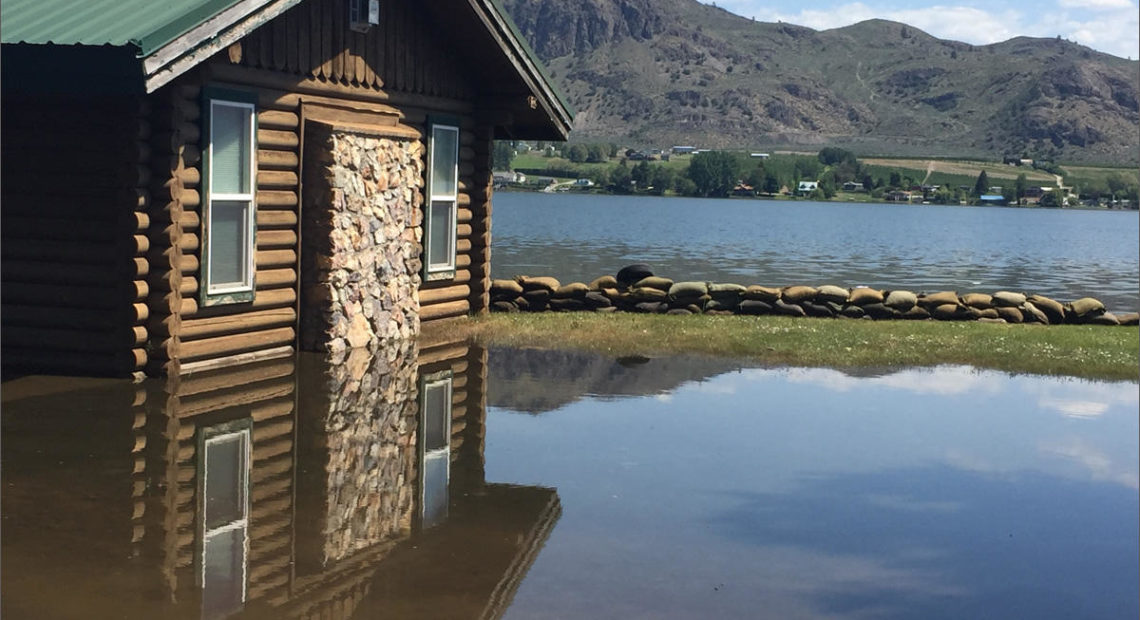 Photos: Preparing For Floods In Washington's Okanogan Valley
Volunteers joined emergency crews this week to brace for the possibility of major flooding on a number of rivers in north central and eastern Washington state.
The combination of a near-record snowpack in southern British Columbia and temperatures soaring into the upper 80s has caused flood watches starting at the U.S.-Canada border running south along the Okanogan River.
Correspondent Emily Schwing is on the scene and sent back these photos.
Piles of sandbags await pickup and delivery in Tonasket, Washington. Over the weekend, crews filled 50,000 sandbags. Emergency managers say they want to keep 25,000 more on hand as the Okanogan River rises throughout the week.
On Monday morning, the Washington Department of Corrections, in conjunction with the Department of Natural Resources, sent an inmate crew from the Airway Heights Correctional Center outside Spokane to help fill sandbags in Tonasket.
Emergency crews from the state and county joined local volunteers to fill and move sandbags all day Monday in Tonasket, Washington.
The Zosel Dam on Lake Osoyoos in Oroville, Washington, was first built in 1927. It was replaced in the 1980s. All of its floodgates are currently open, as snowmelt from Canada continues to inundate the lake.
The last major flood in the Okanogan Valley was in 1972. The flood line at Palmer Lake, above the Okanogan River at Oroville, Washington, was marked with a small plaque in 2005.
A home in Oroville, Washington, is inundated with water, after the first surge of snowmelt came down the river last week. More water is expected to come down river from Canada later this week.