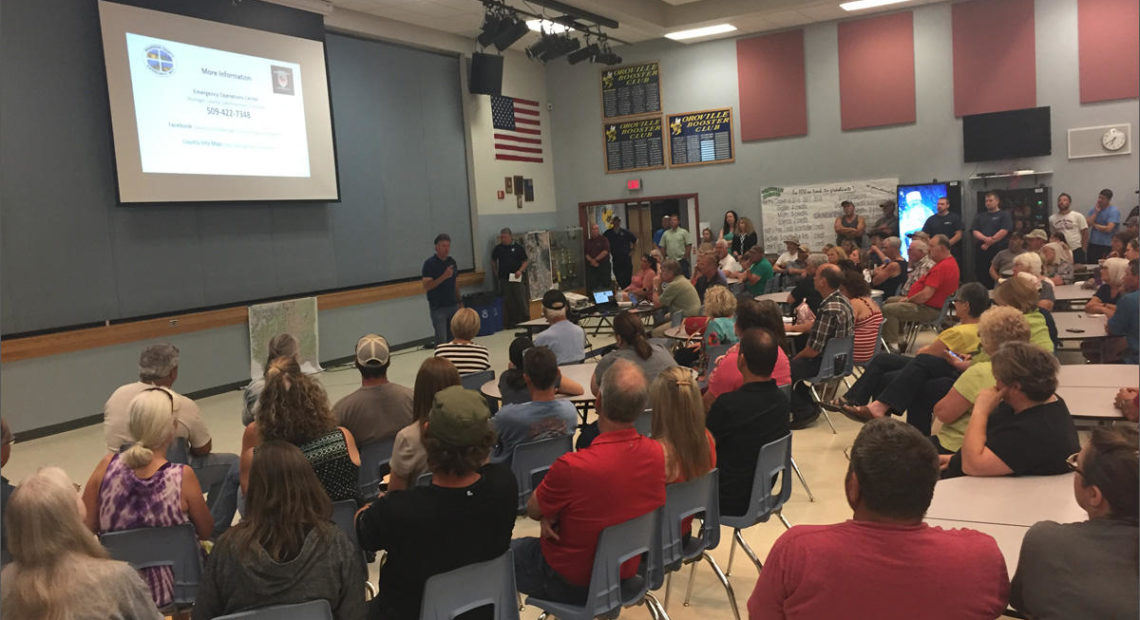 Despite Floods, Officials Say Municipal Drinking Water In Okanogan Valley Still Safe
Emergency management officials are trying to protect drinking water systems throughout the Okanogan Valley from flood water contamination.
In Oroville, they're using sandbags to protect city wells that supply drinking water to residents within the city limit. Outside of the city, residents typically depend on their own wells for water.
"I think the main concern is all the outlying areas that have home use wells and any of those are probably on low lying areas are already contaminated," Oroville Mayor Jon Neal said.
According to emergency managers who gathered for a public meeting at the Oroville High School Wednesday night, municipal drinking water systems in cities along the river have not been affected by flooding.
Officials recommend that residents do not drink water that comes from a well that has been flooded, unless it has been tested by the Okanogan County Public Health Department.
"The concern is if a levy actually failed and water ran over the top of the wells, they are contaminated instantly," Neal said.

Neal said the city has six sealed wells. He also says the flood water would have to rise above 25 feet before it could affect the city's systems.
Currently, the National Weather Service predicts high water levels near 21 feet—still a record for flooding, but, Neal said, not enough to inundate Oroville's city drinking water. 
Oroville and other cities in the valley are offering access to clean drinking water.
Copyright 2018 Northwest News Network