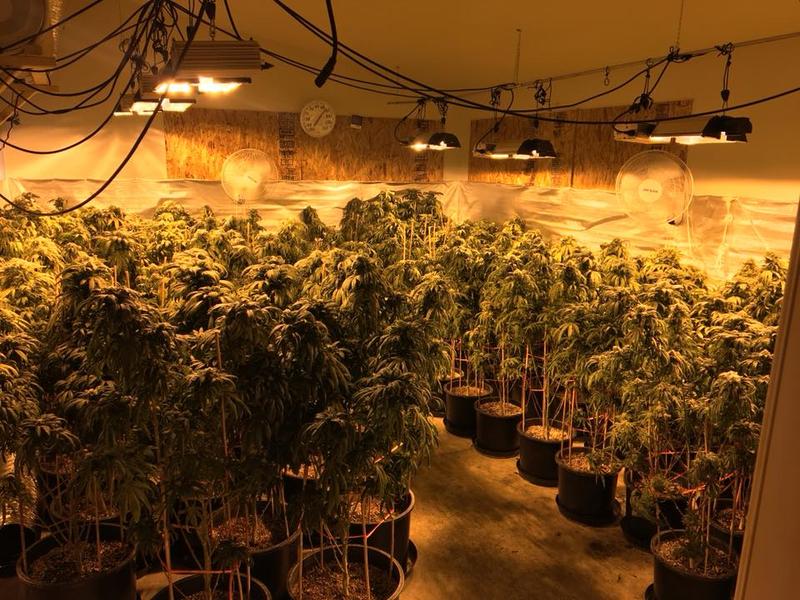 Man Facing Deportation To China After Big Washington Pot Bust Seeks To Withdraw Plea
A Chinese immigrant arrested during the bust of a sprawling illegal pot growing operation last November wants to withdraw his guilty plea. The man claims he didn't understand his conviction could lead to deportation.
The motion is set to be heard in Grays Harbor Superior Court on Monday.
Fen Shou Chen was the first person to plead guilty from Operation Green Jade. Prosecutors described Chen as "middle management" in a three-county network of indoor pot grows.
The bust was unusual for several reasons. For one, all of the roughly 50 people arrested were Chinese immigrants or Chinese Americans who spoke little or no English. In a recent court filing, Chen claims he was never assigned the correct interpreter who could communicate legal terms in his Fuzhou dialect of Chinese.
Consequently, he says his former defense attorney didn't get across the likelihood that his guilty plea would result in deportation proceedings. 

Chen is a legal permanent resident—a U.S. "green card" holder. His attorney wrote that Chen is currently locked up at the Northwest Detention Center in Tacoma.
"When it came time to negotiate and ultimately make a plea of guilty to the felony charge, I basically wanted it to be over and was happy to just plea guilty to the felony so I could be released from the jail," Chen wrote in an affidavit. "However, it was not properly communicated to me of my likelihood of Immigration and Customs Enforcement ("ICE") detaining me right after I got released from Grays Harbor Jail. The lack of a proper Fuzhou interpreter prevented me from fully understanding the consequences of my guilty plea."

Grays Harbor County Deputy Prosecutor Randy Trick said he will oppose the motion to withdraw Chen's guilty plea to one count of manufacturing a controlled substance.
"I don't think it has much merit," Trick said Friday.
Since the big bust centered in Grays Harbor County, authorities in Northern California broke up a ring involving 74 properties converted to grow houses, all allegedly underwritten by Chinese organized crime. Last month, federal agents raided another illegal marijuana grow op network run by Chinese immigrants in King and Pierce counties. 
"The defendants are charged with growing thousands of pounds of marijuana in Western Washington and then shipping it to the East Coast to take advantage of black market prices," said Seattle-based U.S. Attorney Annette Hayes in a statement on May 18.
"As prosecutors made clear in court hearings today, hundreds of thousands of dollars have flowed in from China to pay for grow houses and the massive electric bills associated with them. In the meantime, the communities where these grow houses are located are dealing with a host of negative impacts including distortion of real estate markets with criminals making all cash payments at inflated prices."
Copyright 2018 Northwest News Network