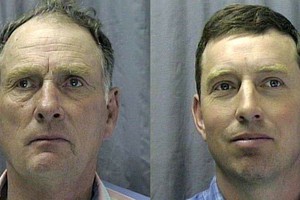 President Trump Pardons Eastern Oregon Ranchers Whose Case Sparked Malheur Refuge Occupation
President Donald Trump has pardoned two key figures whose arrests led to the 2016 armed occupation at the Malheur National Wildlife Refuge.
Dwight and Steven Hammond, who were found guilty of arson on federal land, received Executive Grants of Clemency Tuesday, a move cheered by U.S. Rep. Greg Walden, R-Hood River.
"Today is a win for justice, and an acknowledgment of our unique way of life in the high desert, rural West," Walden said. "I applaud President Trump for thoroughly reviewing the facts of this case, rightly determining the Hammonds were treated unfairly, and taking action to correct this injustice.
The Hammonds' case was the impetus for the 41-day long occupation of the Malheur National Wildlife Refuge led by brothers Ammon and Ryan Bundy. In late 2015, occupation leaders said they came to Harney County to keep the federal government from "taking" the father and son to federal prison.
In 2012, a jury found the Hammonds guilty of arson related to a 2001 fire on federal land. Jurors were told that Steven Hammond handed out matches to members of a hunting party he was with and told them to light and drop the matches on the ground, "because they were going to 'light up the whole country on fire,'" according to a 2015 press release from the U.S. Department of Justice.
The fire burned 139 acres, according to the release.
Combined, the Hammonds served around 18 months in jail. But the Justice Department appealed the case, saying the men should each have to serve the mandatory minimum sentence of five years for destroying public property.
Michael Hogan, the federal judge who heard the case, said the Hammonds' five-year prison sentence was "grossly disproportionate to the severity of" their offenses.
Dwight Hammond, 76, has served roughly three years in prison, according to the White House. Steven Hammond, 49, has served around four years.
"The Hammonds are devoted family men, respected contributors to their local community, and have widespread support from their neighbors, local law enforcement, and farmers and ranchers across the West," the White House statement said.
Morgan Philpot, an attorney for the two men, said they'd been released from a federal prison in Southern California shortly after 2 p.m. Tuesday. He said the Hammond family was hoping to arrange a private plane to bring them back on Wednesday.
News of the pardon inspired a wide array of reactions Tuesday.
"I will be so, so happy just to see them," Susie Hammond, Dwight Hammond's wife, told Boise State Public Radio. "That's all we want is we want 'em home and we want to be able to have a life back."
Ryan Bundy said he'd been expecting Trump's decision for more than a year. Now that it's come, the pardon gives legitimacy to the occupation he and his brother spearheaded in 2016, Bundy said.
"Today shows we were right, we went there for a good reason, and our efforts have finally come to fruition," he said.
Plenty of people disagreed.
Former Harney County Judge Steve Grasty was a vocal opponent of the takeover in 2016, even as he supported freeing the Hammonds. Grasty said Tuesday that the Bundy family and their supporters hurt the ranchers' case more than they helped.
"I believe this would have happened long ago if the Bundys hadn't come in and mucked it up," Grasty said. "Why would the prosecution be extorted by an armed occupation and let somebody out? The Bundys had nothing to do with them getting out."
Grasty credited Walden, the Oregon Cattlemen's Association and grassroots support in Harney County for helping the Hammond case gain attention.
Meanwhile, advocates for public lands decried Trump's decision. Aaron Weiss, with the Center for Western Priorities, said the pardon sent a message from Trump and Walden that "they've got the backs of the Bundys and that they side with the Bundys ahead of America's park rangers, and firefighters and law enforcement officers. That's a very troubling message to send."
Weiss suggested the pardon would embolden people who oppose federal land ownership to stage actions similar to the Malheur occupation. "They know they can get away with it," he said.
Walden's successful lobbying on the Hammonds' behalf could also enter into the re-election campaign he's mounting this year.
Jamie McLeod-Skinner, Walden's Democratic opponent, had opposed a pardon for the Hammonds. She said late last month that a pardon amounted to favoritism for the Hammonds and that Walden should work instead to change the law on mandatory minimums.
On Tuesday McLeod-Skinner said that now the pardon has been granted, "we now need to focus on avoiding divisiveness because people are really sick of that."
While Ryan and Ammon Bundy, along with several others, dodged legal consequences for their roles in the 2016 takeover, other occupiers have been convicted and sent to prison. Ryan Bundy called for Trump to extend mercy to them, as well.
"All of those who went with us and supported the Hammonds," he said, "they should be pardoned also."
OPB senior political reporter Jeff Mapes contributed to this report.
Copyright 2018 Oregon Public Broadcasting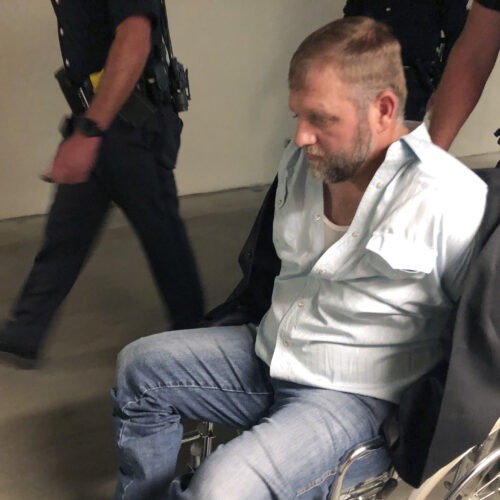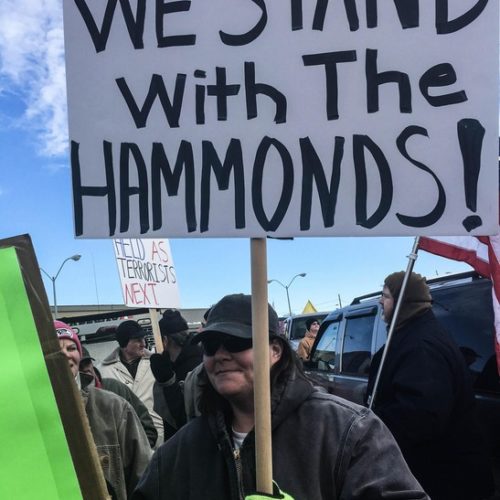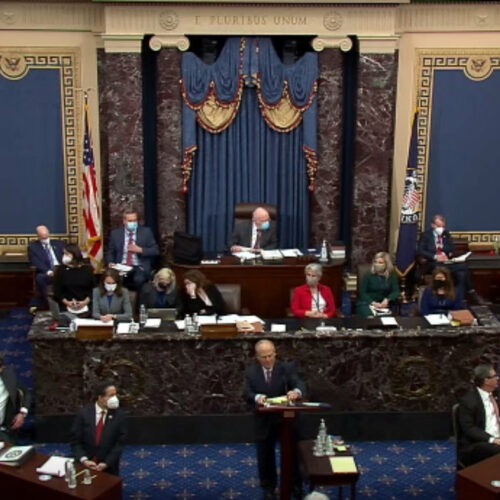 A majority of senators voted to convict Trump — 57 to 43, including seven Republicans. But two-thirds, or 67 votes, is needed to convict. It was the second time Trump was acquitted in an impeachment trial. The seven GOP senators who voted to convict Trump Saturday were: Bill Cassidy of Louisiana, Susan Collins of Maine, Richard Burr of North Carolina, Lisa Murkowski of Alaska, Mitt Romney of Utah, Ben Sasse of Nebraska and Pat Toomey of Pennsylvania. Continue Reading Senate Votes 57-43 On Impeachment Charge, Not Enough To Convict; 7 GOP Vote 'Guilty'
Read More »