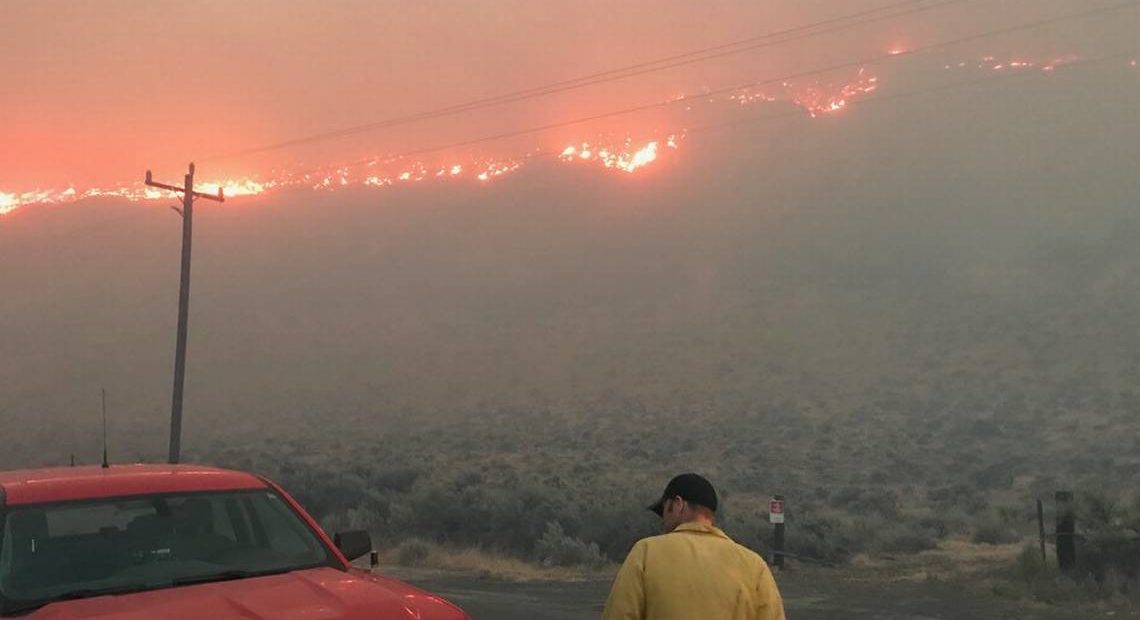 High Temps Across The Northwest Could Break Records, Add To Wildfire Concern
Weather predictions across the West are calling for excessive heat and more dry weather this week. That forecast is anything but good news in the Northwest, where significant risk of wildfire continues to increase.
Forecasted temperatures could break records in Washington, Oregon and Idaho this week, according to National Weather Service Meteorologist Bryce Williams. He said Spokane could see a high of 104 on Thursday.
"The last time we broke 100 (in Spokane) was in June of 2015," said Williams. "So, it's been several years since we've even reached the triple digits. And our hottest day of the year was about a week or so ago and we reached 97."
According to the Weather Service, Oregon may also see the hottest days of the year this week. Forecasts are calling for temperatures in excess of 100 degrees from Portland to Pendleton.
Temperature roller coaster coming up! The cold front on Friday will also bring with it gusty winds and potential for mountain thunderstorms #wawx #idwx pic.twitter.com/IA2v5KRCeV

— NWS Spokane (@NWSSpokane) August 6, 2018
And the longer-term forecast also isn't good on the wildfire front.
Cooler temperatures are expected this weekend, with a low-pressure system moving in, but that could also bring high winds and thunderstorms, with potential to spread fire rapidly.
Demand for firefighters is growing with big fires burning in a dozen western states. There were nearly 20 new fire starts in Northwest states since Monday.
There are currently more than 27,000 firefighters committed to wildfires nationally. More than a third of them are on fires in Oregon and Washington, with help from hundreds of Air and Army National Guard members.
Guy Gifford is a Fire Prevention Coordinator with Washington's Department of Natural Resources.
"We have at least in eastern Washington, four fire bosses," Gifford said, referring to a type of plane used for water drops. "That doesn't include the resources over in Coeur D'Alene (Idaho) – we share resources across the state line. We have several heavy air tankers, one of them being the very large air tanker, DC-10," he said.
Gifford said the Washington DNR also has access to a helicopter fleet, and contracted bulldozers are on standby.
"The norm now is working our fire crews six days a week, because of the high fire danger," he added.
Some firefighters might even be working longer stretches. Gifford said fire managers are on the lookout for cumulative fatigue that can inhibit decision making. Firefighters will get at least one day off every two weeks. Gifford said it's imperative that they get enough sleep, water and food.