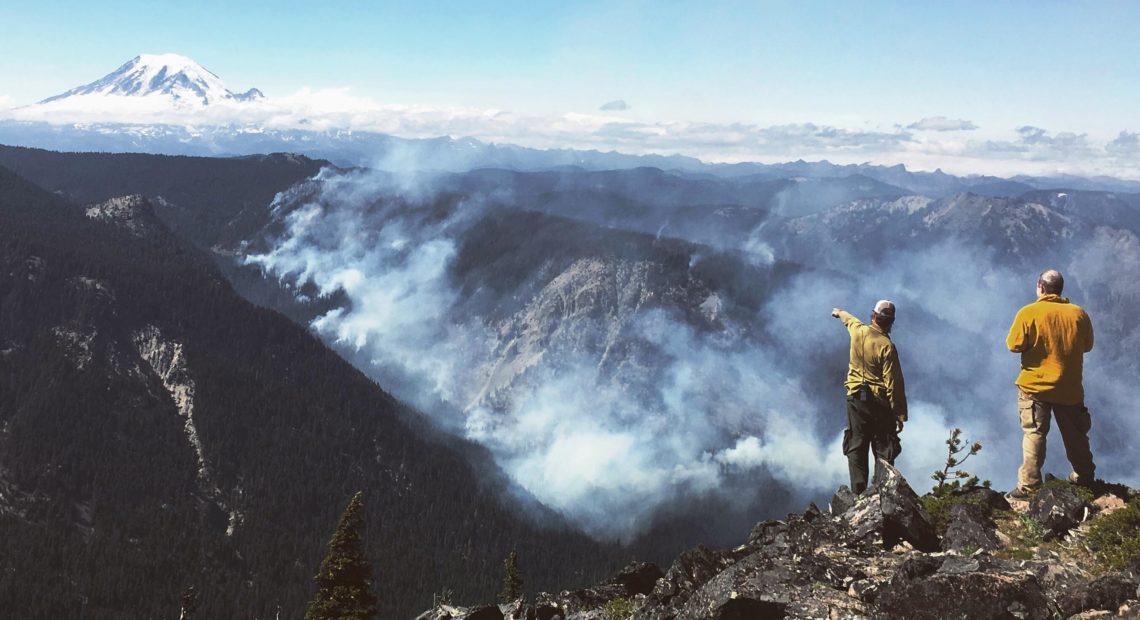 No, Hunters Did Not Open Fire On Australian Firefighters In Washington Near White Pass
An Australian newspaper is reporting that hunters shot at two firefighters from down under while they were battling the Miriam Fire near White Pass, Washington. But law enforcement has debunked the claim. 
According to a story in the Sydney Morning Herald, the shooting resulted in two arrests and drew attention from Australia's Foreign Affairs Department and the FBI. Yakima County Sheriff's office Spokesman Casey Schilperoort says that's not accurate.
"When the (Washington) state patrol and our deputies arrived, they received more information from the firefighters, it was determined there were two males hunting in the area for bears," he said. "Both hunters were contacted and they stated they had been shooting at the bear, but they missed multiple times." 
Schilperoort said officers determined no one was being shot at intentionally. However, the hunters' intentions have raised eyebrows. 
"When this call came out, I found it very weird that a hunter would be that opportunistic to be hunting in an area where the fire was at," Schillperoort said. 
Discharging a firearm can cause a wildfire. The U.S. Forest Service issued citations to the hunters for violating a closure order.