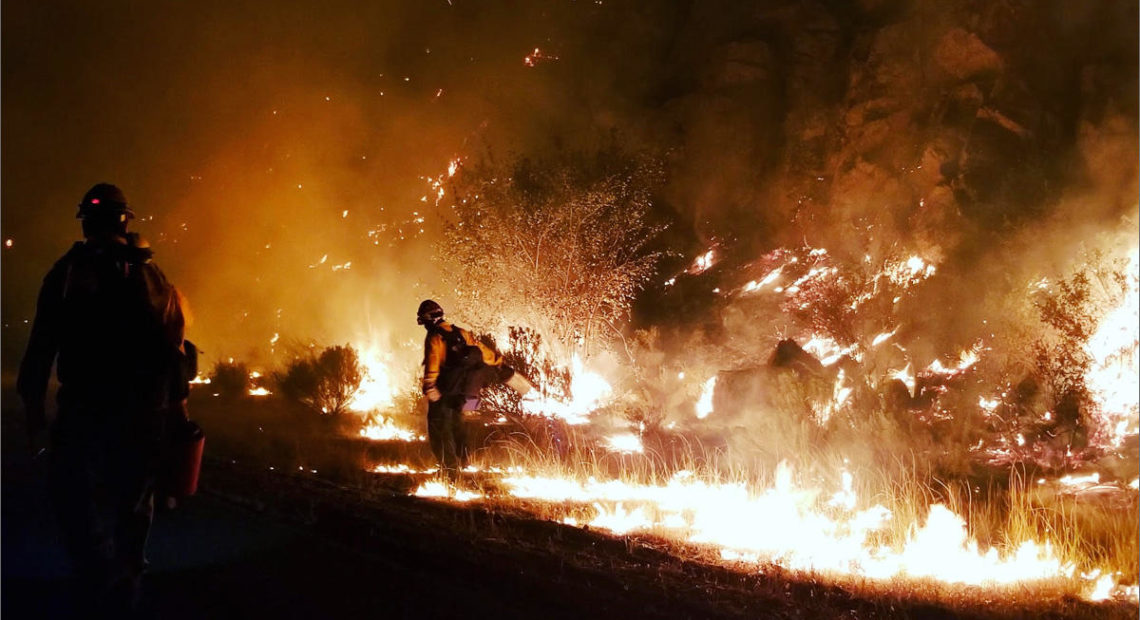 Agencies Downgrade Preparedness And Burn Bans, But Northwest Wildfire Risk Persists
State and federal agencies throughout the Northwest are starting to lift burn restrictions on some lands. The Wildfire Preparedness level for the region was downgraded to its lowest stage — Level 1 — this week.
But the region is below normal for precipitation and has been so for the past two months. That's according to Bob Tobin, a lead forecaster with the National Weather Service in Spokane. He says the Northwest is still at risk for wildfires.
"Any time you have below normal precipitation, you have a good wind event, there's always a chance you can get some grass fires going," he said. "It just depends on the starts, and that can be caused by a number of things," Tobin said.
That's exactly what happened Tuesday when a fire started in Elmer City, Wash., near the Grand Coulee Dam. The fast-moving brush fire destroyed four homes and damaged two more.
"If we had this same circumstance back in early August, it would have just taken off," said Maurice Goodall. He directs Okanogan County Emergency Management.
Goodall says even though conditions remain dry, he's comfortable with officials lifting burning restrictions.
"They're experts, they look at this stuff and they look at the possibility of a fire building quickly and destroying things. I think they're doing the right thing," he said.
All areas of Washington and Oregon are at least abnormally dry. Some parts of Oregon are experiencing extreme drought conditions, according to the US Drought Monitor. Those conditions have persisted for much of the year.
A study released earlier this summer in the Proceedings of the National Academy of Sciences points to the lack of summer precipitation as the major driving factor when it comes to increasing fire severity.
"Oh absolutely – yeah, lack of precipitation is what drives most of it," Tobin said.
He said the forecast does call for cooler temperatures and wetter weather over the next two weeks. By Tobin's estimate, at least half an inch of rain or two to three consistently wet days could help prevent late-season wildfires.