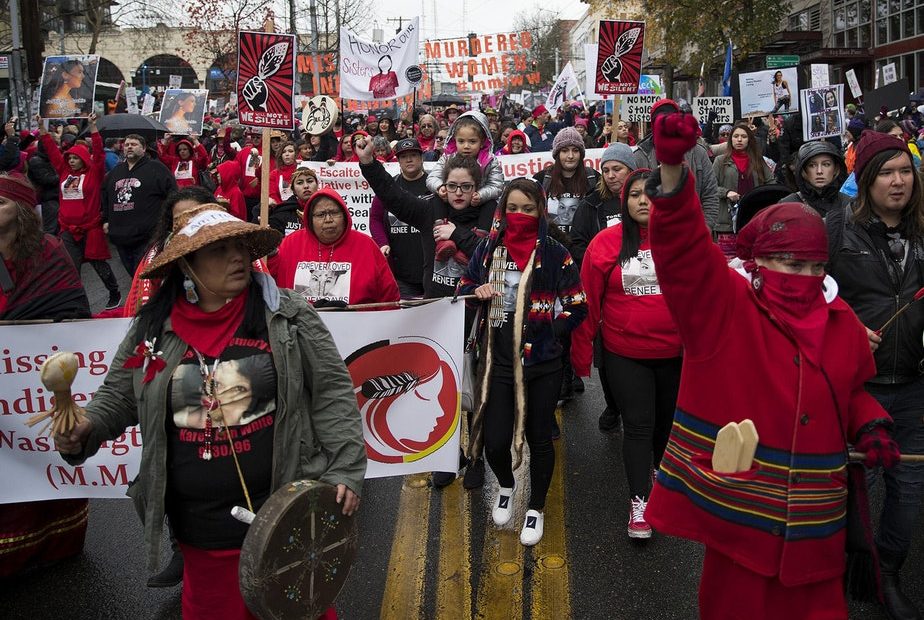 Report Finds Seattle Has Most Missing And Murdered Native Women
BY AMY RADIL / KUOW
More than 500 Native American women have disappeared or been murdered in U.S. cities, many since the year 2000, according to a new report from Seattle's Urban Indian Health Institute. 
And that's likely an undercount overall, since law enforcement tended to supply only more recent records.
Annita Lucchesi and the institute's director Abigail Echo-Hawk co-authored the report. Lucchesi said they wanted to focus on the urban areas where most Native Americans live, since most research is focused on reservations. She said they contacted dozens of law enforcement agencies, and there was no one single cause of the violence they chronicled.
 "You know I don't want to say 'random violence' because I don't think it is random," she said. "But it's violence targeting indigenous women because they're indigenous, because they know law enforcement will not hold them accountable."
They found domestic violence and sexual violence were related to a relatively small percentage of the cases, just 66 out of the 506 overall.
Seattle had 74 cases of indigenous women who were killed or reported missing, the most of any city. And Washington state had the second-highest number of any state.
Lucchesi, a doctoral student at the University of Lethbridge in Canada , said the findings are at odds with Seattle's liberal reputation. (Read more about the research .) 
"Most people don't even realize that it's actually not a safe place for Native people," she said. "I think that's tied to kind of a larger issue with, frankly, segregation. I think many cities in the Pacific Northwest are still segregated not only along racial lines but along class lines as well."
She said the report shows the need for better information gathering by local and federal law enforcement, and consultation with tribes when one of their members is a victim of violence. Another recommendation is for missing-person databases to denote whether the person was found safe and alive, or deceased. Sometimes their names are removed with no indication of the outcome, she said.
Lucchesi said their report was compiled without any federal funding, and shows the need for Native American-led research efforts.
"This is much more than data collection," she said in a statement. "This work is an assertion of Indigenous women's right to sovereignty and safety, and of tribal nations and Native researchers' right to take leadership in efforts aimed at ending violence against indigenous women."
Copyright 2018 KUOW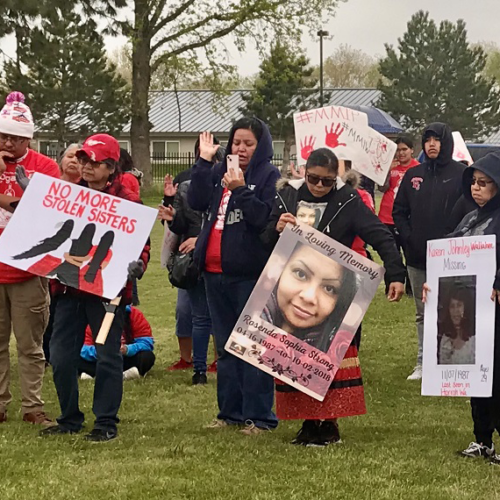 En una conferencia de prensa realizada en el Seattle Indian Health Board, dirigentes tribales, familiares de personas desaparecidas y la senadora estadounidense Maria Cantwell (D-Washington) afirmaron que se necesitan más recursos federales para abordar la crisis de las personas indígenas desaparecidas y asesinadas en el estado de Washington. La conferencia tuvo lugar el 5 de mayo, Día Nacional de Concientización sobre Personas Indígenas Desaparecidas o Asesinadas (MMIP). Continue Reading Cantwell dice que Washington necesita más recursos para enfrentar crisis de MMIP