Here's What NWPB Music Hosts Are Excited About In 2019
The new year has just begun, and NWPB music hosts are eagerly anticipating a few events, concerts, and interviews in 2019.
Anjuli Dodhia: 
Spring surprise! NWPB is hosting a concert in Moscow, Idaho in March, with a very special guest musician you might know from Sunday classical music on NWPB. Stay tuned for details!
NWPB hosts are out and about in the region in 2019 highlighting great musical talent. We'll chat with world-class ensembles participating in Early Music Seattle's and the Auditorium Chamber Music Series in Moscow's continuing seasons. Plus, Olympia-based composer Austin Schlichting gives a sneak peek at his brand new work to be premiered by the Olympia Symphony this spring. (Read our 2018 conversation with Schlichting here.)  
Steve Reeder: 
Keep an eye on the Seattle Symphony this awards season! On February 10, the Grammy Awards will be announced, and the Seattle Symphony leads all orchestras with three nominations (Best Contemporary Classical Composition for Aaron Jay Kernis' Violin Concerto, Best Classical Instrumental Solo with James Ehnes, and Best Orchestral Performance for Nielsen's Third and Fourth Symphonies). And at Seattle Opera February 23, the curtain rises on the West Coast premiere of The (R)evolution of Steve Jobs, Mason Bates' acclaimed story of the life of Apple's co-founder. The opera is nominated for three Grammys.  
THREE GRAMMY NOMINATIONS! Congratulations to @LudovicMorlot, Thomas Dausgaard, @JamesEhnes, @aaronjaykernis, Dmitriy Lipay and the musicians of the Seattle Symphony! https://t.co/YHBbrJY5EW #ListenBoldly #GRAMMYs pic.twitter.com/0Uv8e1MKg8

— Seattle Symphony (@seattlesymphony) December 7, 2018
Meanwhile, festivals always draw my attention, given the wealth of talent and impressive settings around the Northwest. For example, I have my eye (and ear) on Icicle Creek in Leavenworth, home to its 25th annual festival this July.
Gigi Yellen:
It's always fun to commemorate music birthdays, but especially so in 2019, when we get not one, but five centennials! We'll telescope four hundred years of classical music with celebrations of the composers and performers Barbara Strozzi (1619); Leopold Mozart (1719); Clara Wieck Schumann and Jacques Offenbach (1819); and David Willcocks (1919). Surprises always lurk in these commemorations. I, for one, associate David Willcocks with his historic recording career as director of music at King's College Choir, Cambridge, but discovered I know Willcocks's work from an entirely different kind of classic recording: as conductor behind the London Bach Choir in the Rolling Stones' "You Can't Always Get What You Want"!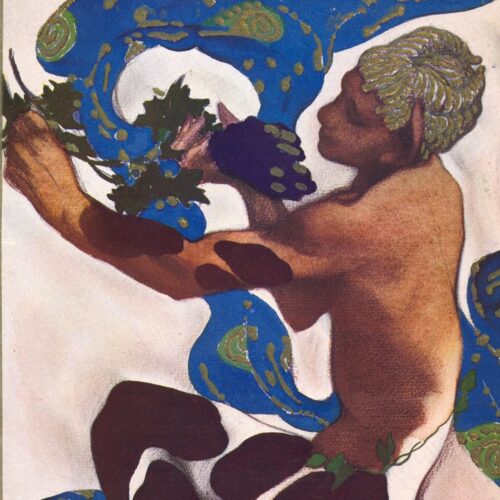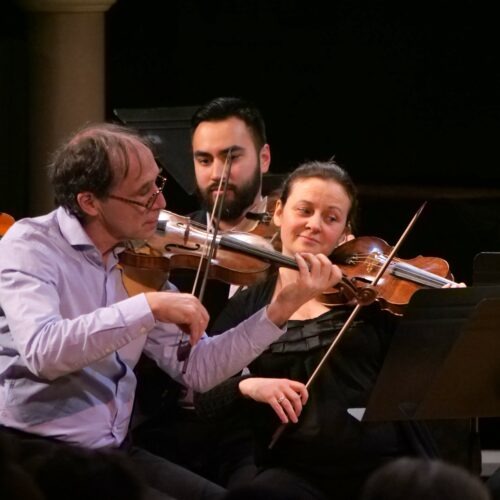 What is it about some music that feels just right for these challenging times? In Victoria, BC, the theme of the 13th Annual Pacific Baroque Festival is "From the Ground, Up," featuring just that kind of music: the kind that builds on repetition. Marc Destrubé, the internationally-acclaimed violinist and teacher, and the Pacific Baroque Festival's Artistic Director, says it's because there's something comforting about hearing a bass line over and over again. Continue Reading The Pacific Baroque Festival in Victoria Returns With Music That Reassures And Comforts