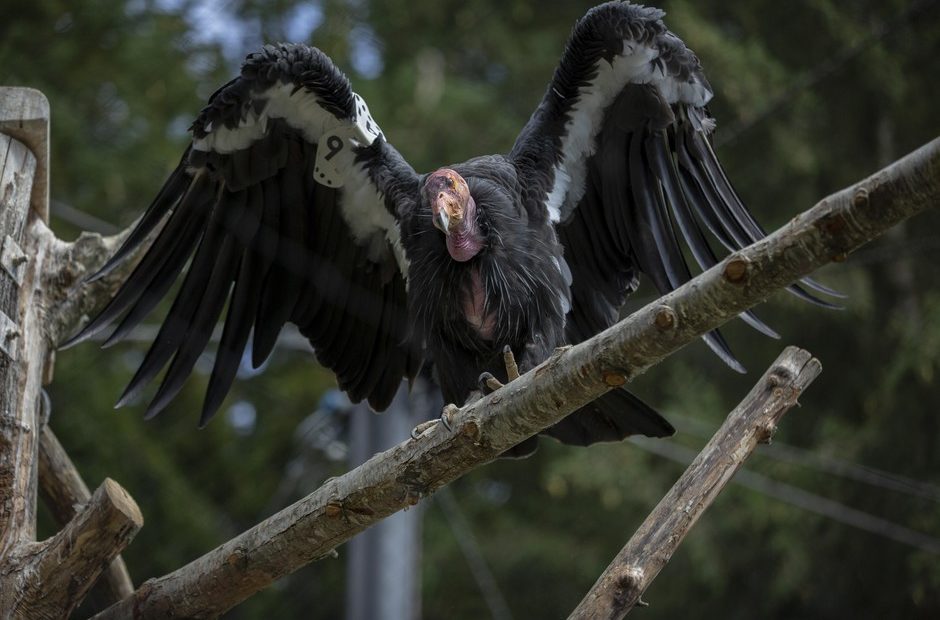 New Plan Would Return California Condors To Northwest Skies
Federal agencies and Northern California's Yurok Tribe have released a plan to reintroduce critically endangered California condors to the Pacific Northwest.
California condors are the largest soaring land bird on the continent, but they've been missing from Northwest skies for decades.
Their numbers across the West dwindled to just 22 birds in 1985. Since then, captive breeding and reintroduction efforts have been slowly rebuilding the population. There are now 312 condors in the wild in the southwestern U.S. and Baja, Mexico, region.
Susan Sawyer with the U.S. Fish and Wildlife Service says the new plan would introduce around six birds a year into Redwood National Park — about 20 miles south of the Oregon state line.
"The reintroduction sites are considered to be prime condor habitat within redwood forests and mountain ranges," she said. "And there's a good chance these birds will be seen flying over Oregon skies once again. They are impressive birds. If you have never seen one, they are big."
According to Sawyer, some of the birds that are introduced into the wild could come from the captive breeding program at the Oregon Zoo. The reintroduction plan outlines protections for the new, experimental population of condors including restrictions on activities such as tree falling and the use of fireworks within a certain range of habitat. It also allows nearby landowners to impact the birds incidentally through otherwise legal activities.
The condor holds deep cultural significance for the Yurok Tribe, which has been working with federal agencies to restore the bird's populations on the tribe's ancestral territory.
"For 10 years, we have been laying the groundwork to bring the condor back to Yurok Country," said Joseph L. James, chairman of the Yurok Tribe. "I am excited about the prospect of seeing the sacred prey-go-neesh soaring over Yurok skies."
Officials will be holding public meetings on the plan across the region, including one in Portland on May 7 and in Medford on May 8. They will be taking public comments through June 4.
Copyright 2019 Oregon Public Broadcasting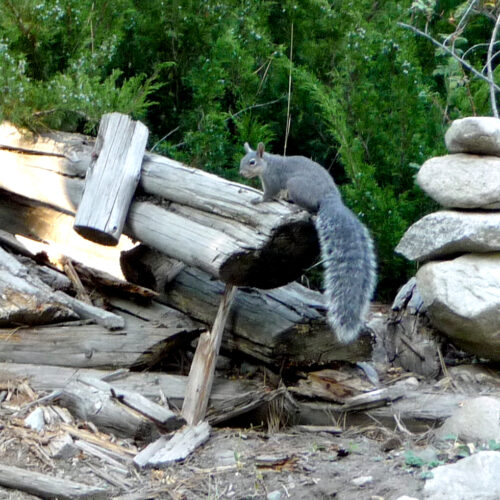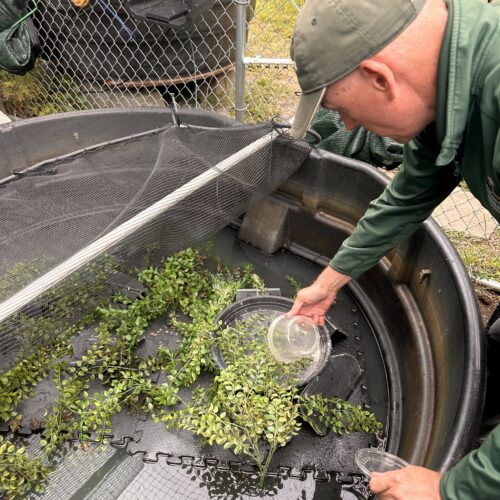 At Northwest Trek in Eatonville, Washington, there are about 300 northern leopard frogs, named for their spotted skin, swimming around in four tanks and getting ready for their new home.
The frogs are part of a conservation project that Northwest Trek is partnering with the Washington Department of Fish and Wildlife, the United States Fish and Wildlife Service, the Oregon Zoo and Washington State University on. The goal is to restore this native species, which became endangered in the state in 1999. Continue Reading Northern leopard frogs growing leaps and bounds at Northwest Trek, preparing for re-release in the wild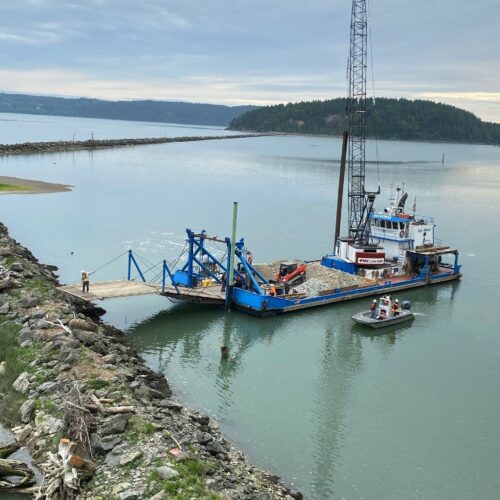 The Army Corps of Engineers began emergency repair work May 22 on a jetty that sits at the mouth of the Skagit River's North Fork, near La Conner.
Crews will use cobble and sediment to essentially plug porous areas of the McGlinn Island Jetty. Those gaps have stranded, harmed or killed out-migrating juvenile salmon this spring, according to a press release from the Swinomish Indian Tribal Community.
Continue Reading Dead salmon prompt Army Corps of Engineers to repair Skagit River jetty