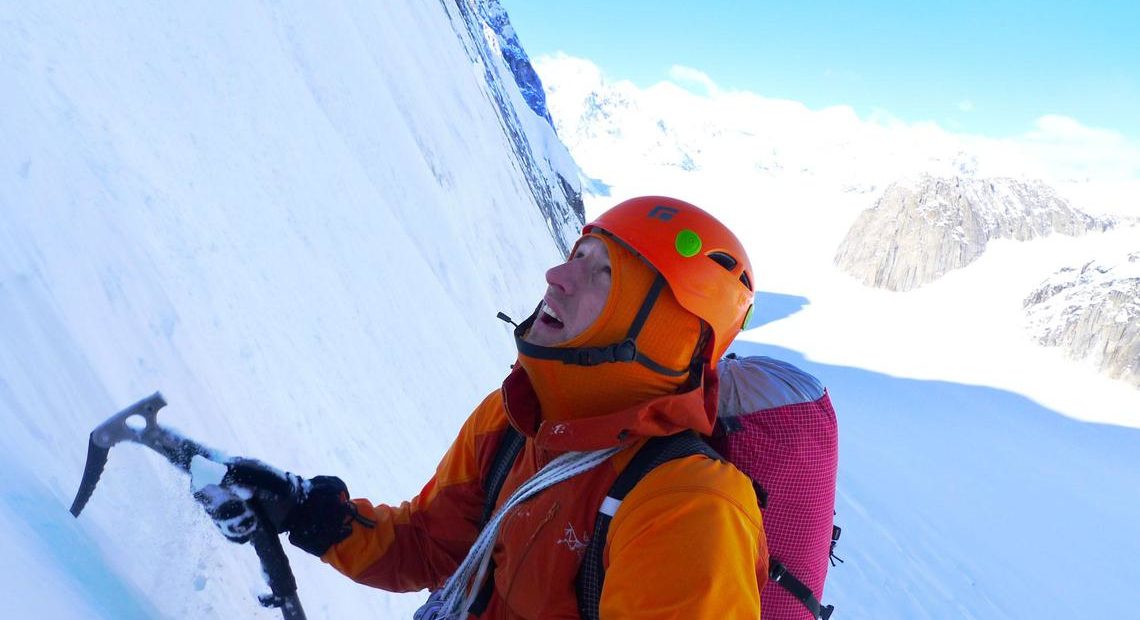 Famed Washington Climber Jess Roskelley, 2 Others Missing And Presumed Dead After Avalanche
The Northwest and worldwide mountaineering community is mourning the presumed loss of a well-known climber from Spokane.
Jess Roskelley was climbing Howse Peak on the Alberta-British Columbia border Tuesday. Parks Canada staff viewed the area by helicopter, according to the Spokesman-Review, which first reported the news. Canadian officials say evidence of an avalanche with scattered gear suggests Roskelley and two well-known Austrian climbers with him – David Lama and Hansjörg Auer – did not survive.
David Lama last posted to social media about the trip April 10.
Got an early start and saw a beautiful sunrise on the way up the Andromeda Strain route with Hansjörg Auer and Jess Roskelley this week. Awesome alpine climbing and we were down before it got dark again. What a great intro to the Canadian Rockies.

— lamaclimb (@lamaclimb) April 10, 2019
Parks Canada officials said in a statement that a ground-based recovery in the area is not possible yet due to ongoing avalanche hazards and "dangerous conditions at the scene."
On a conference call with news media Thursday, park official Stephen Holeczi said the route the group was on is "highly technical" and would only be accessible by experienced climbers.
"We don't specify which route people can do," Holeczi said. "They're left to their own devices."
Holeczi said that when people climb in the area is based on ideal weather and climbing conditions, not necessarily a time of year.
Roskelley is the son of internationally renowned climber John Roskelley, a former Spokane County commissioner.
The older Roskelley gained fame in the 1970's and 80's as one of the top American alpinists.
The father and son duo climbed Mount Everest in 2003 when Jess was 20 years old. At the time that made him the youngest person to summit the world's highest peak. (Jordan Romero surpassed that record in 2010 at age 13.)
Last year the magazine Men's Journal named Jess Roskelley second on its list of the world's most adventurous people. He told the magazine that he went to Mount Everest with his dad "on a whim."