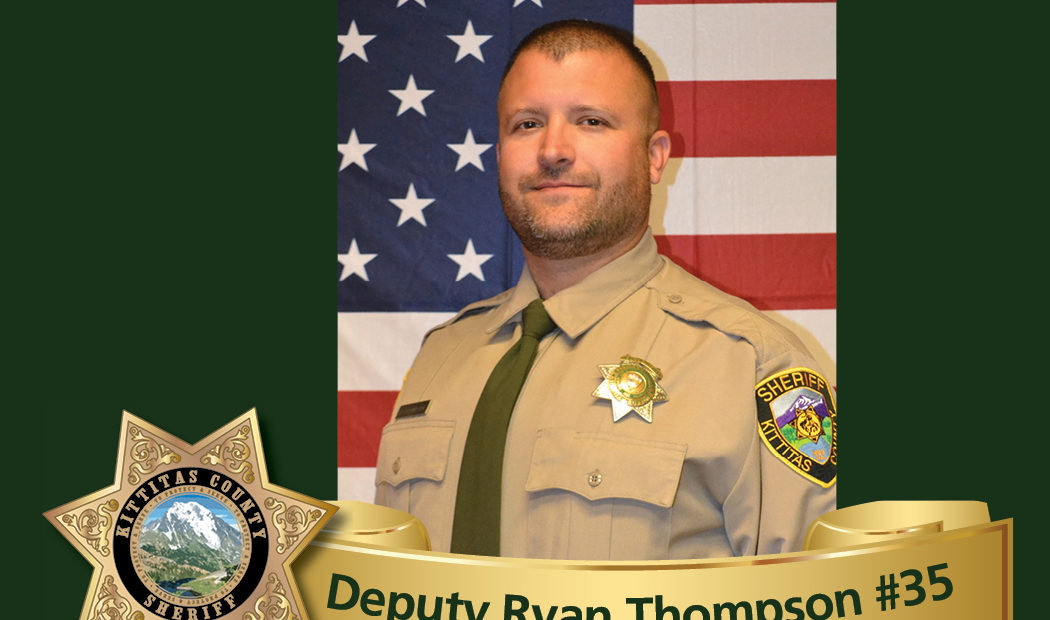 CWU Creates Scholarship To Honor Former Campus Officer, Kittitas Deputy Killed In Line Of Duty
Central Washington University has started a new scholarship in honor of a former campus police officer who was killed in the line of the duty as a Kittitas County Sheriff's Deputy.
Deputy Ryan Thompson — Rhino to his friends — was shot and killed March 19 during a shootout in the town of Kittitas, east of Ellensburg. His memorial service drew thousands of law enforcement officers, community members and students to pay their respects.
Now the CWU Alumni Association and campus police want to pay it forward.
The Ryan Thompson Scholarship will provide financial aid to CWU students pursuing law enforcement careers, and will give preference to students who are dependents of law enforcement personnel.
The scholarship will provide $1,000 a year for each student who receives it.
CWU Police Chief Jason Berthon-Koch said if Thompon were still here, he'd be amazed by the effect he had on so many people.
"We felt it was very important for Ryan's memory and legacy to be preserved in perpetuity here at Central," CWU Alumni Association President Dan Nicklaus said in a news release. "Not only for the person that he was, but also for the example of leadership and service that he will continue to be for CWU students for decades to come."
Also injured in the March incident was town of Kittitas police officer Benito Chavez. He was shot in the leg and survived after being treated at Seattle's Harborview Medical Center. The suspect was shot and killed.
Ryan Thompson is survived by his wife, Sara, and their three kids.