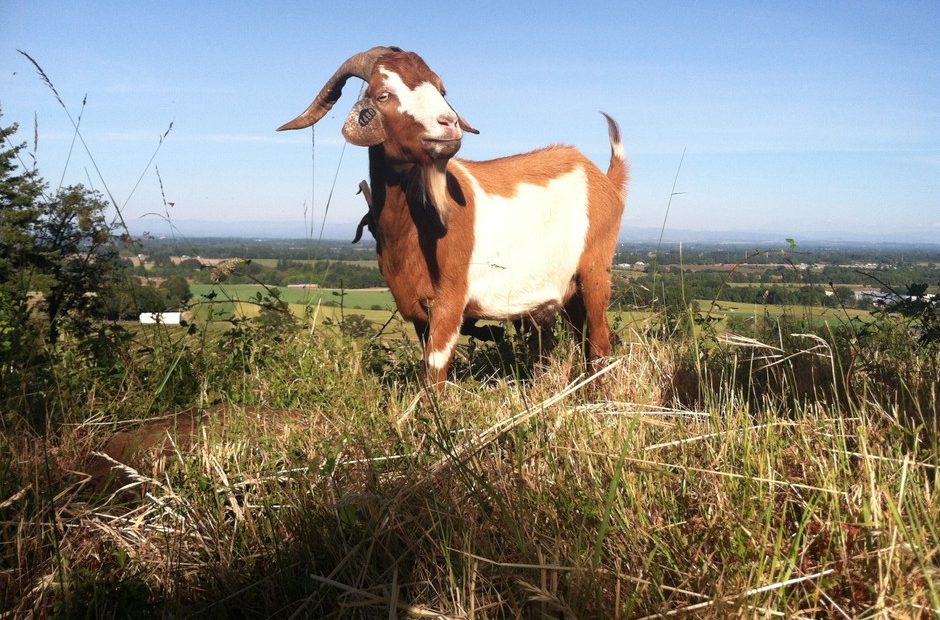 Central Washington Fire District Will Use Goats To Reduce Fire Risk Around Wenatchee
Homes in one Central Washington city may be a little better protected from wildfires this season, thanks to a herd of goats.
In June 2015, the Sleepy Hollow Fire burned to the edge of Wenatchee. Flames rushed through, consuming brush and cheatgrass and quickly destroying 28 homes and three businesses.
Now, with the help of a Federal Emergency Management Agency grant, firefighters are getting rid of some of those grasses to better protect homes.
Chelan County Fire District 1 Chief Brian Brett said some of the land behind this neighborhood is tricky to protect from future flames.
"This west end of the Broadview neighborhood has really steep slope coming out of a canyon," Brett said.
People and machines have trouble getting to the grasses.
Enter goats: 300 of them.
They'll eat all the excess grasses people can't reach. This will be the first time the fire district has used goats to reduce fuel. The district is renting goats from a goat herder from Ephrata.
"This time of year, unfortunately, they won't eat the cheatgrass. They don't eat the sage. However, all of the other fuel types and the duff, etc., that's piled up in here, they will eat all of that," Brett said. "They will substantially thin this area."
They'll chomp on these fast-burning grasses one acre at a time in the Wenatchee Foothills, for up to 10 days next month.
If all goes well, Brett said, they bring the goats back next spring to dive into the area's cheatgrass.
The same FEMA grant is also allowing the fire district to replace fire-prone rooftops with noncombustible roofs. Firefighters are also creating what's known as "defensible space" around the homes, which are built where urban areas back up to wild lands. This helps protect homes from when fires burn nearby.
Brett said the fire district would eventually like Wenatchee's western edge to be protected by a "fuel-reduced zone."
"In some areas, we can do that with mechanical thinning, with labor, and goats," Brett said.