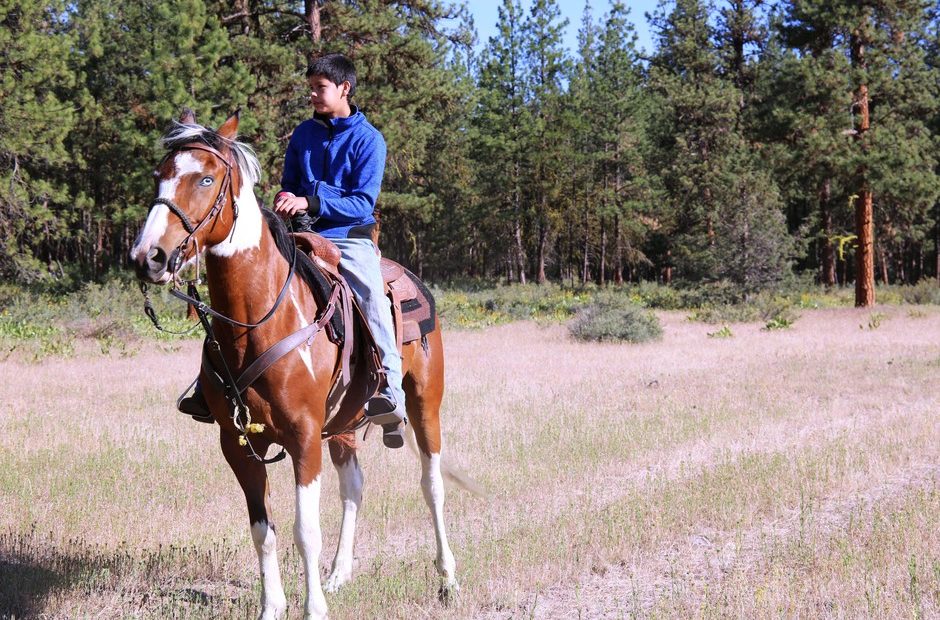 14 Years Old And Chasing Horses On The Warm Springs Reservation
As cowboys from the Warm Springs Reservation set out early one morning to capture wild horses, the youngest among them fiddled with a fresh red cast on his arm.
Avan Garcia is a 14-year-old horseman with a budding reputation for roping skills — and for fearlessness.
"You can't be scared being around horses," he said. "Because that will just make them scared."
But as evidenced by the cast, his boldness has a price. Avan recently fractured two wrist bones trying to ride a bull, and the injury nixed his entry in the 50th annual Pi-Ume-Sha rodeo, which ran Friday to Sunday, June 28-30, 2019.
The rodeo is part of a weekend of community activities commemorating the Treaty of 1855, which still protects certain rights for members of the Confederated Tribes of Warm Springs. The celebration includes a powwow, a parade, and one more event of intense interest to Avan: the Saturday morning endurance horse race.
After finishing second three years in a row, he wants to win this time, and the wrist injury did not keep him off his race horse, Blackhat. Avan spent months training the paint gelding with one blue eye to run the harrowing 7.5 miles of steep terrain.
"I told the doctor to take the cast off during the race. She said she could," Avan said with a smile.
First though, he had wild horses to chase.
His uncle Dustin Suppah led the operation down a web of rutted dirt roads with no written signage, about 30 miles from the central campus of Warm Springs. It's open range, which means livestock move around much of the roughly half million-acre reservation freely.
"Where we're riding at, the majority of time the horses out there they have never seen a person, never been in a corral," Suppah said.
On the way there, a large herd spotted the truck and trailer, then tore off in the other direction. The saddle horses in tow stared after them, ears rigid and stamping antsily. Once they got to the backcountry corral site, Blackhat pranced out of the trailer, sunlight catching in his one blue eye. Avan swung a leg over the saddle and the two galloped away to get in position for the chase.
The goal was to keep the horses within a V-shaped perimeter, then drive them along a fence line and into a trap corral. That's where Avan's father, Aldo Garcia, waited quietly on foot, hidden among the pine trees.
Garcia doesn't ride and didn't grow up ranching, but he said he's grateful family members are teaching Avan. For his part, Garcia wants to warn his son to escape the traps he didn't.
"I tell my kids: 'You guys lived that life of addiction, you've seen us sell meth on the reservation, you've seen us do bad stuff, and you guys are more likely than a normal kid to continue where we left off,'" he said.
That cycle worries him more than Avan's bull riding, bucking horses or broken bones: "This changes it for him," Garcia said, "this sober nourishment he gets out of chasing horses."
A distant sound hushed him. A volley of yells grew louder and closer, then a rush of hooves. He jumped behind a tree just as the horses swirled into a corral about 50 yards away. Garcia didn't want to spook them into running the wrong direction.
As Avan and the other cowboys approached, the horses rammed against the pipe metal panels. A cloud of dust and confusion swallowed them. The men let it settle, and eventually, they were able to drive about a dozen horses onto a trailer.
A few, however, eluded capture, and Avan and Blackhat rode off again to chase those down. They were in a full-throttled pursuit of a pair when the chase went wrong. Instead of turning in front of a fence, the horses tumbled through its barbed wire. Avan was thrown, and Blackhat followed the wild ones. The gelding disappeared into the trees, fully saddled.
Avan was taken to the emergency room. Meanwhile, the crew used radios to coordinate their search for his runaway horse.
Avan's great uncle Lincoln "Jay" Suppah calmly rode through the woods to look for tracks. He's an elder and what you call a "ride boss," which means he calls the shots about how unbranded animals are gathered on this part of the reservation's open range.
"This happens sometimes, and that's part of gathering stock," Jay Suppah said.
But, he added, some things have changed: "When I was growing up there would be 30 or 40 cowboys out here doing this together. Now, we're down to seven or eight of us at a time."
Eventually, the crew moved on without Blackhat. It had a lot of stock to wrangle before the rodeo. Avan came home from the hospital that afternoon — bruised, but nothing new broken. And early the next day, things started to look up again. Blackhat was found: alone, quietly grazing a field near the home ranch.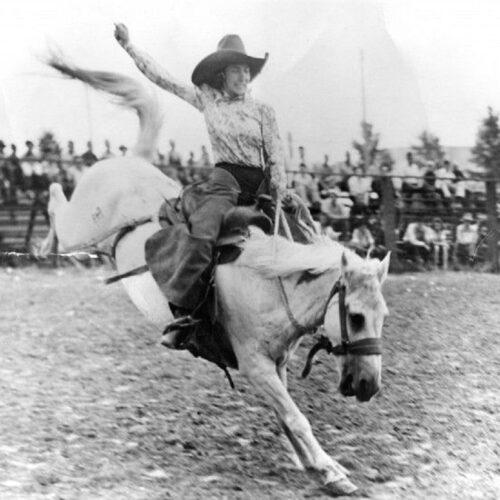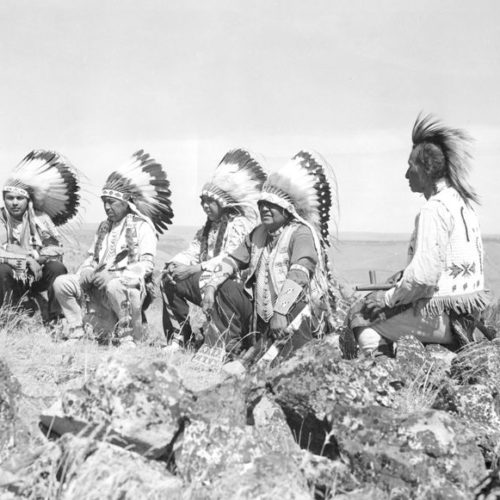 Faced with the threat of forced removal or worse, in 1855 leaders of the Warm Springs and Wasco Tribes forfeited their claim to roughly ten million acres, and moved to a reservation. In exchange for land to offer white settlers, brokers for the United States government made promises. Among those: Tribal members would not be stopped from traveling off the reservation to hunt, fish and forage, as they had done for millennia. Continue Reading Congress Formally Acknowledges 155-Year-Old Betrayal Of Warm Springs And Wasco Tribes