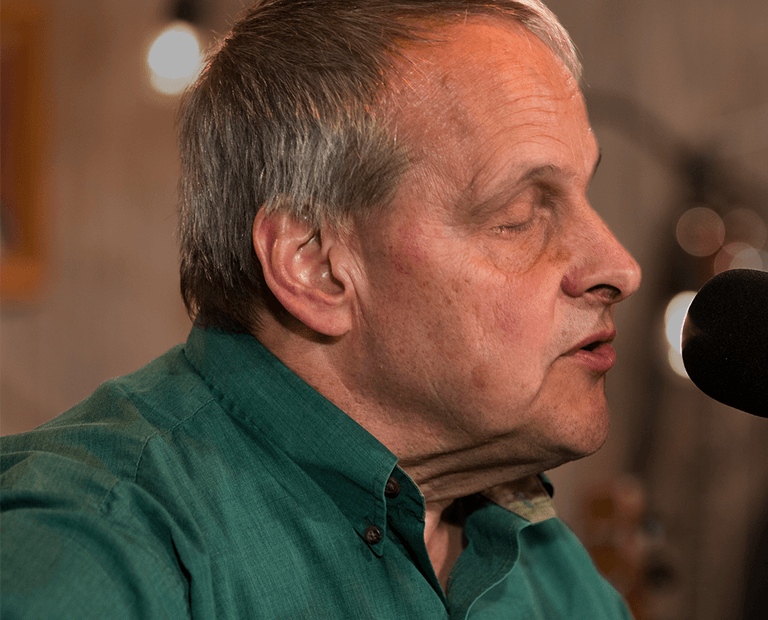 'Inland Folk With Dan Maher' Came To An Abrupt End. Why?
Editor's Note: Washington State University holds the broadcast license of Northwest Public Broadcasting, though NWPB's newsroom is editorially independent. Despite that separation, we asked Oregon Public Broadcasting (OPB) to report on this story involving "Inland Folk" host and former WSU employee Dan Maher. Doing so allowed the most separation between the reporting/editing structure and the subject matter. No WSU or NWPB administrator was allowed to review or otherwise approve this story prior to publication.
 This is done in keeping with the spirit of openness and transparency outlined by the Code of Ethics of the Society of Professional Journalists, namely under the "Be Accountable and Transparent" section:
 "Ethical journalism means taking responsibility for one's work and explaining one's decisions to the public. Journalists should:
-Expose unethical conduct in journalism, including within their organizations.
-Abide by the same high standards they expect of others." 
Our journalistic practices are also guided and informed by the NPR ethics handbook.
Anyone with feedback about this personnel and programming decision can email [email protected] and include station manager Kerry Swanson — [email protected] — and general manager Marvin Marcelo — [email protected]   -Scott Leadingham, NWPB News Manager
BY DIRK VANDERHART / OPB
After nearly four decades, a mainstay of the folk music scene in the Inland Northwest has gone suddenly quiet. 
The radio program "Inland Folk with Dan Maher," which aired for 37 years, stopped production last month. Its last episode aired Aug. 31 on Northwest Public Broadcasting, and Maher's relationship with the station has formally ended. 
"It's been 37 years of wonderful music for [the] Northwest and we wish all of you good luck, good health, and a good road," a message on the show's webpage reads. 
The reasons for the show's sudden end are murky, and have led to speculation and questions among fans and associates.
Maher was a longtime student advisor at Washington State University, which runs NWPB. He retired from that position in June, but was expected to continue producing his longtime radio program. 
In an interview on Sept. 3, Maher said he'd decided to end the show abruptly after personal struggles.
"I don't want a lot of questions," he said. "Things are happening in my life that are just leading me into areas that I need to square away."
Specifically, Maher said, "Something happened a couple weeks back that I said to a really good friend out of anger. That said to me I'm not on top of this." He declined to go into details.
Maher, who is blind, also said he was struggling with the fact he'd soon have to get rid of a long-time service dog, and that he was dealing with what he described as family issues. He insisted that his retirement from WSU and the decision to end "Inland Folk" were voluntary, and said he'd decided to retire earlier this year. 
In an email to staff on Aug. 29, NWPB General Manager Marvin Marcelo suggested the broadcaster had made the decision to end the longtime partnership. 
"As most of you have heard by now, Dan Maher announced his retirement from WSU, and we have decided to end Inland Folk and Jam with Dan," wrote Marcelo, referring to a television program aired by NWPB in which Maher performs with musical guests. "We wish Dan well in his future endeavors."
Asked whether Maher's retirement was the sole factor in canceling his shows, Marcelo responded to a reporter, "There are many factors we take into consideration when programming for our radio and TV stations." 
A page for "Inland Folk" on the NWPB website was briefly taken down last week, but eventually restored following questions about the show's demise.
Spokane Public Radio, which also aired "Inland Folk," was surprised to hear the show was ending and will air the last episode this weekend, according to Cary Boyce, the president and general manager.
Phil Weiler, WSU's vice president of marketing and communication, did not answer questions about the nature of Maher's retirement.
"Dan Maher is no longer working for Washington State University," Weiler wrote in an email. "As a matter of course, WSU does not [publicly discuss] personnel matters other than to confirm employment status."
The university's Student Involvement department hosted a "retirement celebration" for Maher, and the university's student government, which Maher advised, praised his work.
"You are truly one of a kind and we will miss your humor, knowledge and talkative personality," the Associated Students of Washington State University wrote in a Facebook post.
Since debuting in the early '80s, Maher has become a celebrated and familiar face to folk music fans in the Inland Northwest. Beyond his radio and television shows, he often performed with his acoustic guitar in and around the Pullman-Moscow area. Just last weekend, Maher helped headline and emcee the Tumbleweed Folk Festival in Richland.
Maher suggested he'd continue playing moving forward.
"Right now I need to do some more music," he said. "I need to go out and sing to people and be with people."