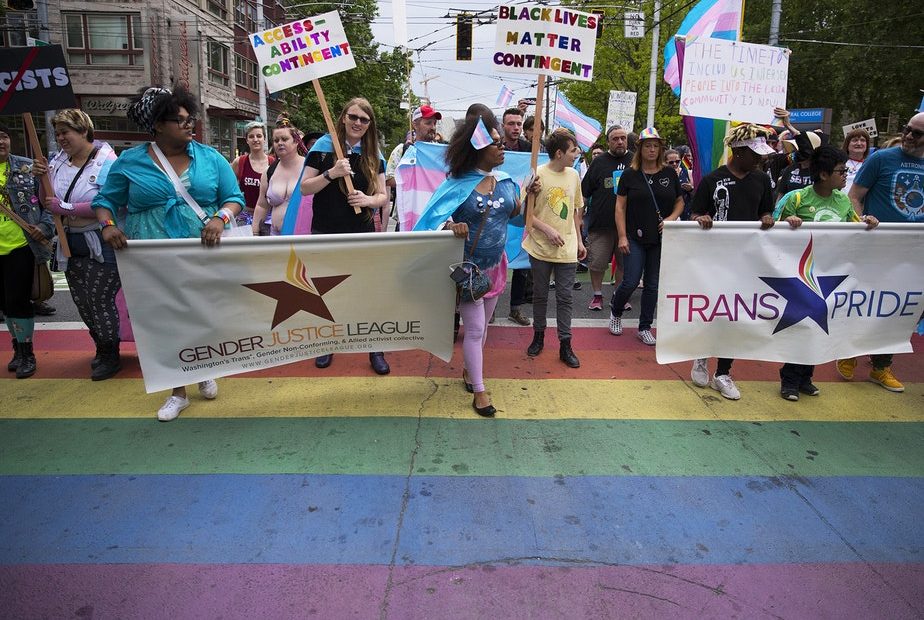 LGBTQ Employees Are Already Protected In Washington State, No Matter What SCOTUS Rules
BY PAIGE BROWNING / KUOW
The U.S. Supreme Court will hear three cases October 8 over anti-discrimination protections for LGBTQ employees.
Sexual orientation and gender identity are not federally protected classes in employment, though civil rights laws prohibit discrimination "based on sex".
The cases involve claims that workers were wrongfully fired because of their sexual orientation. There is also the question of whether federal discrimination laws apply to transgender workers.
Washington state law does consider sexual orientation and gender identity to be protected classes in employment, and that will hold regardless of the U.S. Supreme Court's ruling this term.
Workplace Protections
Lesbian, gay, bisexual, heterosexual and transgender workers have been protected by workplace discrimination laws since 2006 in Washington state.
RCW 49.60 prohibits discrimination "on the basis of sexual orientation and gender identity in the areas of employment, housing, public accommodation, credit, and insurance."
These laws apply to private sector and government workers. People who think they have been discriminated against are able to file complaints with the Washington State Human Rights Commission, which investigates and resolves discrimination claims.
Housing Protections
Landlords or real estate agents cannot legally turn away tenants or buyers based on their sexual orientation or gender identity in Washington.
In addition to state law, five locales also bar LGBTQ discrimination in housing and employment: Seattle, King County, Tacoma, Olympia and Burien,according to the ACLU of Washington.
LGBTQ Rights In Schools
Bullying and cyberbulling are prohibited in Washington state, with school districts charged with adopting and enforcing their own specific anti-bullying policies.
The protected classes include sexual orientation, gender identity, and more.
The state of Washington is also required, by its own laws, to provide counseling and guidance services to students.
A person who is the victim of anti-gay bullying has the right to file for damages in Washington state.
In a related law, "conversion therapy" is prohibited across Washington state as of March 2018. That type of therapy involves adults working to convert LGBTQ youth to identify as heterosexual and/or cisgender.
Direction For Judges
Washington's LGBTQ related laws are laid out in a bench guide for jurors and judges in the state.
That guide also includes recommended language for judges to use in court. It states: "The use of pejorative terms, incorrect gender-signifying pronouns, or the use of a transgender person's former name can indicate disrespect, ignorance, or bias. It is not enough for a judicial officer to use inclusive language."
Copyright 2019 KUOW. To see more, visit kuow.org