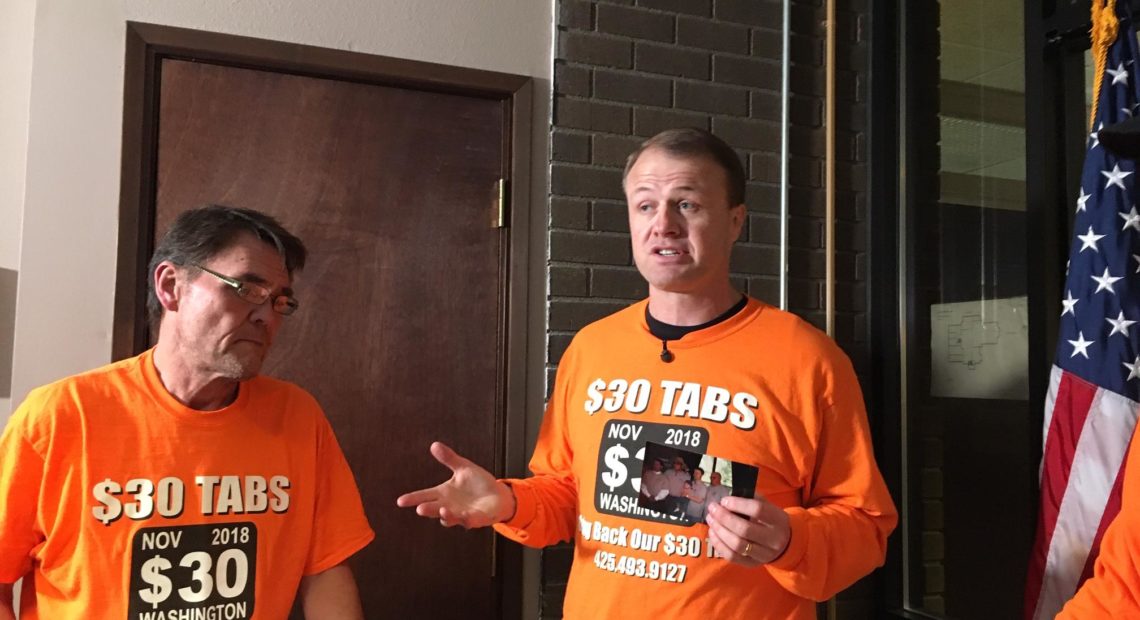 Anti-Tax Ballot Initiative Sponsor Tim Eyman Says He Is Running For Governor Of Washington
Longtime anti-tax activist Tim Eyman says he's running for governor of Washington. Eyman announced his candidacy Thursday at a Sound Transit board meeting.
He says his decision to run is motivated in part by legal efforts to overturn Initiative 976, his car tabs measure that voters just approved.
"I think for 21 years I've worked as a political activist to put ideas on the ballot that voters have had a chance to vote on and voters keep voting for a lot of our initiatives, yet we've got elected officials that aren't listening to voters," Eyman told public radio. "Instead they're suing voters because they didn't like the outcome of the vote."
Eyman says he doesn't know yet if he'll run as a Republican or an independent.
He's also currently embroiled in a campaign finance lawsuit brought by the Washington Attorney General's office.
Earlier this year Eyman was charged with stealing a chair from Office Depot. He later settled the case without admitting guilt.
Incumbent Democratic Gov. Jay Inslee is seeking a third term after ending his presidential bid earlier this fall.