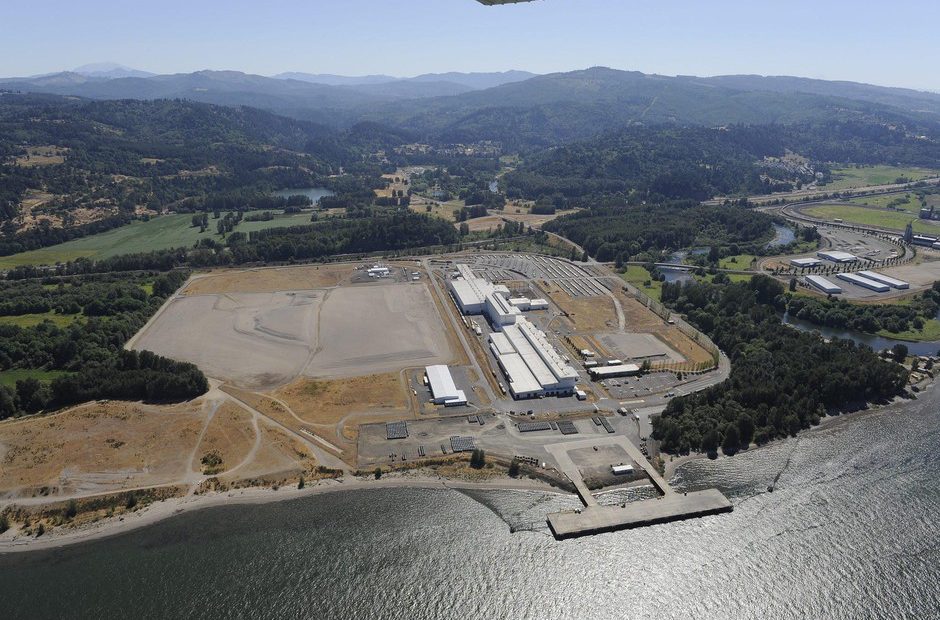 Lower Columbia River Methanol Refinery Halted By Washington Regulators For Environmental Review
BY MONICA SAMAYOA & DAVID STEVES / OPB
A $2 billion methanol project proposed for the Lower Columbia River town of Kalama, Washington, hit a new roadblock Friday, when the Washington Department of Ecology said the environmental review did not adequately assess its greenhouse gas emissions and contributions to climate change.
"We can't really fully make a decision on the permit unless we understand what the impacts are going to be with greenhouse gasses and the environment," Ecology spokesman Jeff Zenk said in an interview.
Ecology said in a statement it had determined that information submitted by Cowlitz County and the project applicants is insufficient and that additional environmental review is required. The process could take up to a year. 
The project's backers are seeking a shoreline conditional use permit to build what would be one of the world's biggest methanol refineries, along with a shipping terminal and a pipeline project.
Cowlitz County and the Port of Kalama had submitted an environmental review, but Ecology said it would now conduct its own analysis "to address the missing information."
The plan, as described by advocates, is for the facility to turn fracked natural gas from Canada into methanol for shipment to China to make plastics. But a report last April by OPB revealed that the Chinese government-owned company behind the plant, Northwest Innovation Works, was suggesting to potential investors detailed its apparent intent to burn their methanol for fuel in China.
Last week conservation and public health groups filed a federal lawsuit to stop the methanol plant from moving ahead. The worse greenhouse gas emissions that would result from burning methanol as fuel was central to their lawsuit.
Vee Godley, NW Innovation Works chief development officer, said his company is disappointed by the delay.
"We will keep fighting to realize our vision of investing in the community, creating jobs, and confronting climate change," he said in a statement issued by NW Innovation Works.
Cowlitz County Community Services Director E. Elaine Placido said the county had no comment Friday afternoon, having just received Ecology's response that morning.
Environmentalists cheered the state's decision to apply further scrutiny to the project.
"We are confident that this project cannot withstand a real, thorough review," said Dan Serres of Columbia Riverkeeper and the Power Past Fracked Gas Coalition. "We know this proposal would be a massive generator of climate changing pollution."
Copyright 2019 Oregon Public Broadcasting. To see more, visit opb.org