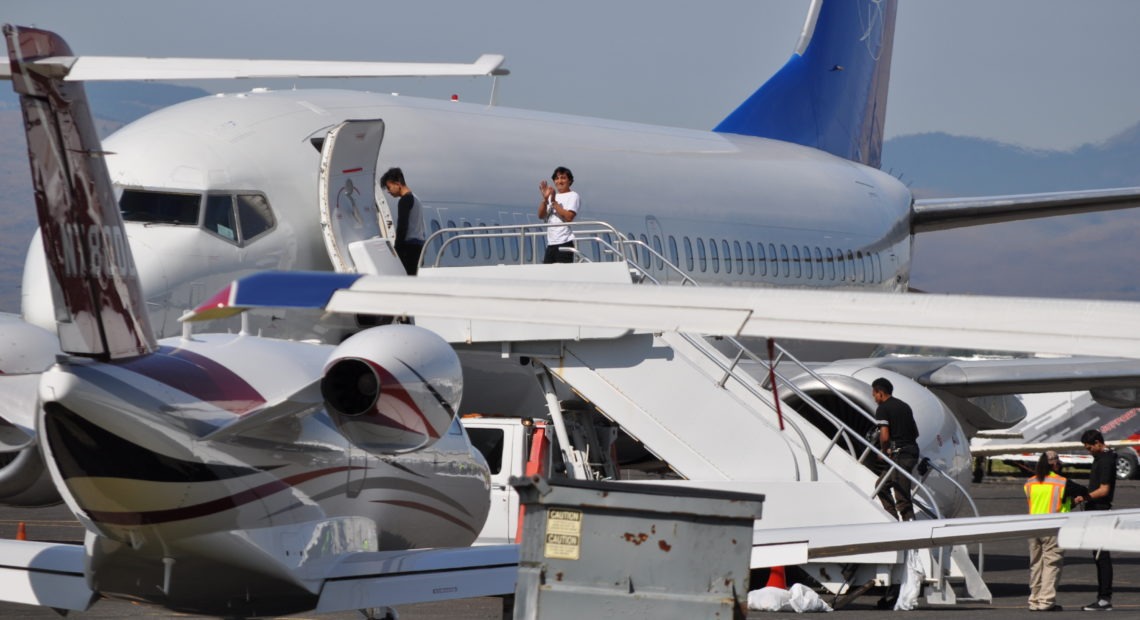 Federal Government Sues King County Over Ban Of Deportation Flights From Boeing Field
The lawsuit puts the airport in South Seattle at the center of a battle over runway use by Immigration and Customs Enforcement.
"King County doesn't get to pick and choose which federal laws it wants to follow," said Brian T. Morgan, U.S. Attorney for the Western District of Washington.
Morgan was joined by U.S. Attorney William D. Hyslop at a press conference in Seattle on Feb. 10.
Meanwhile, U.S. Attorney General William Barr announced the lawsuit while speaking at the National Sheriffs' Association conference in Washington, D.C.
A King County executive order signed by Dow Constantine banned deportation flights from Boeing Field in April 2019. Since then, ICE has diverted detainees to and from Yakima airport by bus.
Constantine said the executive order was intended to align county practices with the region's values. He said mass deportations raise human rights concerns and called the lawsuit unsurprising.
"It is no surprise that Trump and Barr are bullying King County for being a welcoming community that respects the rights of all people. Our ordinances rightly require that King County facilitate immigration enforcement directives only when accompanied by a valid court order," Constantine said.
The DOJ said the order violates previous agreements between the county and the feds, and violates the U.S. Constitution.
"The federal government transferred Boeing Field to the County in 1948 — and the agreement states that the federal government retains the right to use the field at no cost," Morgan said. "King County is violating the law, the U.S. Constitution's Supremacy Clause, and the very agreement it signed to gain ownership of the airport."
The flight ban has caused detainees to take a 150-mile trip to the Yakima airport, and adds to transportation costs. The annual busing cost was $400,000, DOJ officials estimated.
Hyslop further argued that the "vast majority of the people being deported" from Washington have committed crimes which have lead to their deportation.
Constantine said local airport operators notified the county that they would no longer serve charters used by ICE. He said the county is already actively engaged in discussion with the Federal Aviation Administration to resolve their different interpretations.
"The Justice Department initiated a legal fight over our regional airport rather than working with Congress to pass comprehensive immigration reform. We look forward to our day in court," Constantine said.
Copyright 2020 KUOW. To see more, visit kuow.org