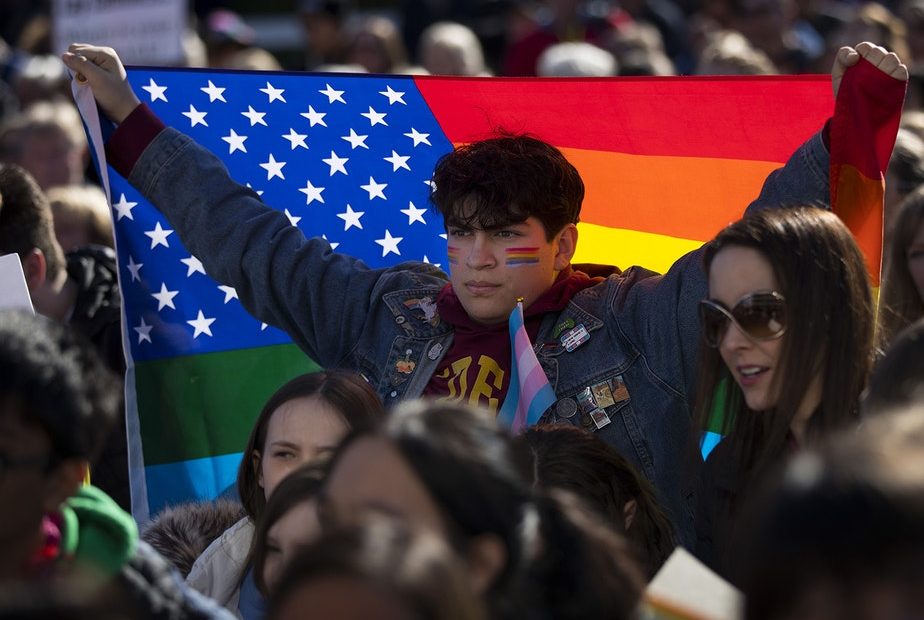 Head Of Seattle Catholic School Placed On Leave Amid Protests Following Ouster Of Gay Teachers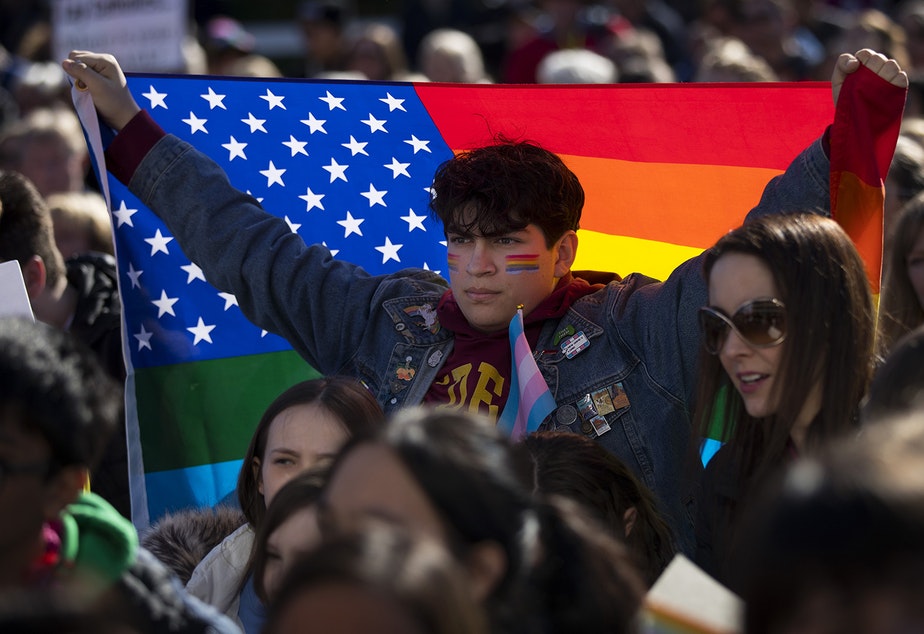 BY LIZ BRAZILE & ASHLEY HIRUKO / KUOW
Kennedy Catholic High School President Mike Prato was placed on leave following the "forced" resignations of two teachers who were open with administrators about their same-sex engagements.
The Archdiocese of Seattle sent out a memo Tuesday afternoon announcing Prato's leave.
"Mike Prato is a highly respected leader, and it is our desire to support him during this challenging time," the memo states.
The action comes in the wake several local demonstrations in support of teachers Michelle Beattie and Paul Danforth and international news attention. Attorney Shannon McMinimee, who is representing Beattie and Danforth previously told KUOW that the Archdiocese called for the teachers' resignations and "wanted them gone."
A spokesperson for the Archdiocese told KUOW last week that "no one"requested the teachers' resignations but later recanted. Prato released a statement saying that the teachers' "departure is not due to their sexual orientation," and that they'd been allowed to select resignation dates and arrive at mutually agreed upon financial packages.
McMinimee disputed Prato's version of events, telling KUOW that Beattie and Danforth were advised that their keys could be taken at any time but that "they might be allowed to finish out the school year, if they didn't wear their rings and kept their engagements secret."
In Prato's place, Bryan Dolejsi will be the interim president effective immediately. Dolejsi is a former chaplain at Kennedy Catholic.
Additionally, Kennedy Catholic's former director of admissions Lori Kerr no longer holds her position. She held the role from 2015 to February 2020, her LinkedIn profile reads. Kerr confirmed to KUOW that she had stepped from her position but declined to comment further.
Archbishop Paul Etienne said he'd visited Kennedy Catholic High School last Friday to hear teacher and staff concerns. He called hearing these first-hand accounts of hurt and frustration both "helpful and challenging."
"It is abundantly clear to me that our Catholic schools are serving a much broader community than in the past," Etienne wrote. "We as [a] church need to understand that people in our culture are coming to our Catholic schools with various expectations. However, we must remind everyone why Catholic schools exist. Our primary reason is to form people with the mind and heart of Jesus Christ.
As a result, a special task force will be implemented to examine how universal church teaching is applied locally and how to "remain faithful to our mission in a dramatically changing world," the letter reads.
Copyright 2020 KUOW. To see more, visit kuow.org