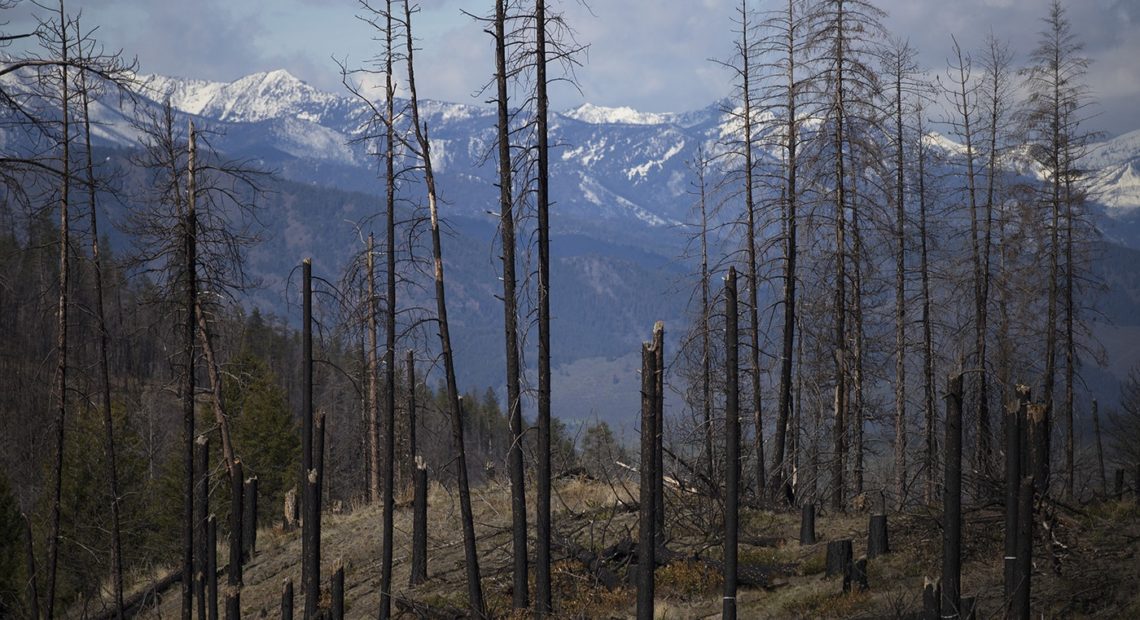 Do Thinning And Prescribed Burns Help? New Study Following 2014 Carlton Complex Fire Says Yes
In July 2014, winds drove flames through forests in north-central Washington's Methow Valley. On one day, the fire that would become the Carlton Complex quickly spread through the forest, onto rangelands and into the town of Pateros, along the Columbia River.
At the time, it became the biggest fire in Washington's recent history, burning more than 250,000 acres, destroying more than 300 homes. The flames burned hot and fast, leaving blackened stands of trees in their wake.
After the initial shock, scientists in the region started to wonder: Do forest treatment areas – like thinning and prescribed burns – even help, as they're supposed to do?
"It was just such a hard wildfire for us to recover from, that I didn't have energy for it as a research project for a couple years," said Susan Prichard, a fire ecologist with the University of Washington. Prichard lives and works in the Methow Valley. 
"My working hypothesis was that fuel treatments probably weren't effective in the Carlton (Complex), and that we should study it just to bracket what we could expect from the most extreme wildfire we could imagine through our valley," she said.
Turns out, she was wrong.
About 40% of the Carlton Complex burned in forestland. Researchers knew that the wildfire burned through hundreds of areas that had been treated to make forests healthier and more resilient to wildfires. 
These types of treatments are important. In these dry forests, fire has always been a part of a healthy landscape. Many plants and animals depend on regular fire that's not severe.
But after 100 years of putting out every fire, forests have grown heavy with trees and fuels. That's why land managers are trying to thin forests – to get rid of smaller trees that act as ladder fuels and allow fires to jump into the crowns of trees.
After thinning areas, land managers will often use controlled burns to clear extra wood and debris on the forest floor that can fuel big wildfires.
So, the researchers began their detective work, trying to figure out what happened to these treated areas during the first few extreme days of the Carlton Complex fire. They gathered geospatial maps and satellite images.
"In these studies we're trying to reconstruct what happened," Prichard said. 
Surprisingly, even with the extreme fire behavior, the treatments seemed to work. More trees in those areas survived than in spots that weren't treated with thinning and prescribed burns. 
The study is published in the journal Ecological Applications. It was funded by the U.S. Forest Service's Western Wildland Environmental Threat Assessment Center, the Joint Fire Science Program and the National Fire Plan.
"(In the treated areas), there were still quite a bit of mortality, but there were definitely quite a bit of tree survivorship in those (extreme) days," Prichard said.<