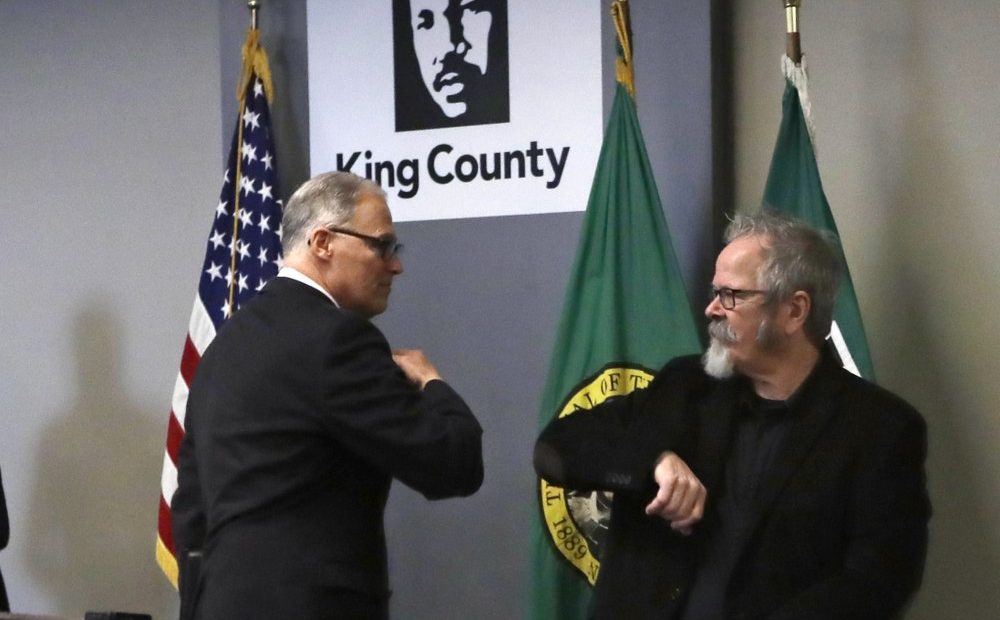 Inslee Gives Washingtonians Eviction Protection; Little Asks Idahoans To Avoid Large Crowds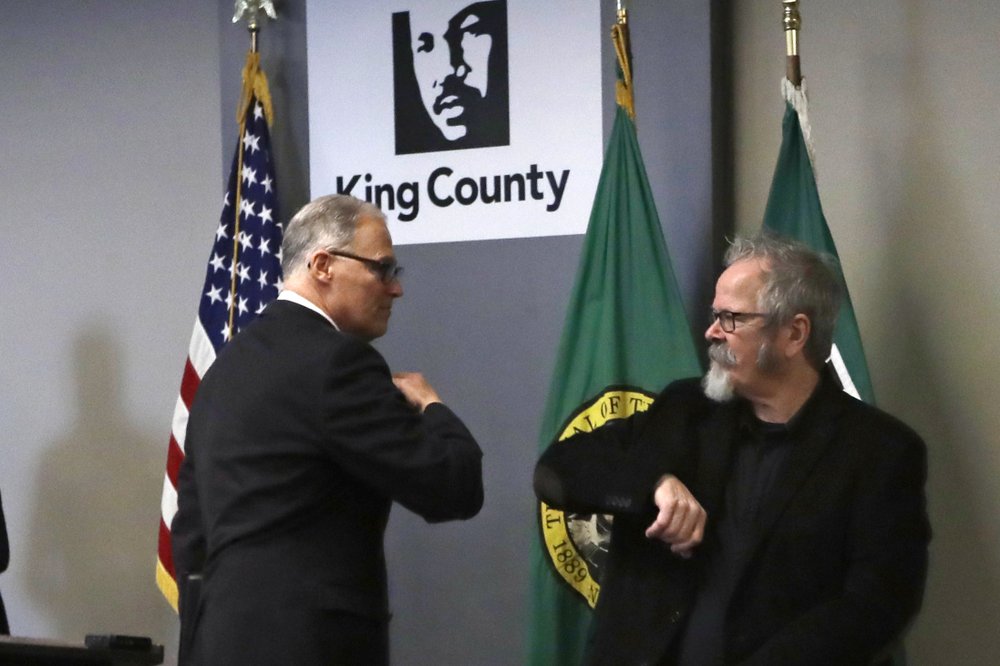 BY NICHOLAS DESHAIS & DOUG NADVORNICK
Washington Gov. Jay Inslee announced a slate of measures Wednesday to help the state's workers, businesses and renters.
Inslee put a 30-day moratorium on evictions for renters, blocking landlords from initiating any process that could lead to anyone being kicked out for failure to pay rent.
He called for public utilities in the state to suspend shut offs and waive late fees. He also suspended the one-week waiting period on unemployment insurance, and directed the state Department of Health and Human Services to expand eligibility to the Family Emergency Assistance Program to families without children.
ALSO SEE: Northwest Coronavirus Updates And Health Resources
Inslee also released $5 million dollars in reserve funds for grants to small businesses that have closed because of the coronavirus pandemic.
The actions follow those of the Federal Housing Finance Agency, which directed Fannie Mae and Freddie Mac to suspend foreclosures and evictions for at least 60 days.
On Twitter, Inslee said his measures strengthen the state's existing worker protections, which include mandated paid sick leave, paid family and medical leave, and one of the nation's highest minimum wages.
Idaho: Encourage, Not Require (So Far)
Also on Wednesday, Idaho Gov. Brad Little urged his state's citizens to impose more discipline on themselves to keep COVID-19 from spreading.
The governor told reporters in a news conference that the Gem State will adopt federal guidelines to maintain as much physical distance between people as they can.
"Through the end of the month, I encourage Idahoans to do the following things. Do not visit nursing homes, retirement homes or long-term care facilities unless to provide critical assistance. But still, find alternative ways to connect with loved ones in these facilities, such as phone, text, FaceTime and others," Little said.
Little urged people to avoid travel if they can help it and to avoid gatherings where more than 10 people might congregate. He advised people to work from home when they can and to use drive-through, pickup and delivery options when they order food from restaurants.
State epidemiologist Christine Hahn said as of Wednesday afternoon, Idaho had nine confirmed cases of COVID-19 caused by the new coronavirus, in Ada, Blaine, Madison and Teton counties. That number was later updated to 11 later Wednesday evening.
ALSO SEE: Northwest Coronavirus Updates And Health Resources
"Two of them have been hospitalized. To my knowledge, as of today, they are both doing OK. I didn't get an update this morning, but I understand they're doing fine. They're recovering," Hahn said.
The governor did not order the closure of schools or other public facilities. He said, as of now, he'll leave those decisions up to local communities and school districts.
Districts that have so far decided to close schools for some period of time include Coeur d'Alene, Moscow, Troy, Lewiston, Lapwai and Boise. See a longer list here.
Nick Deshais is the Inland Northwest correspondent for the public media Northwest News Network. Doug Nadvornick reports from Spokane for Spokane Public Radio.