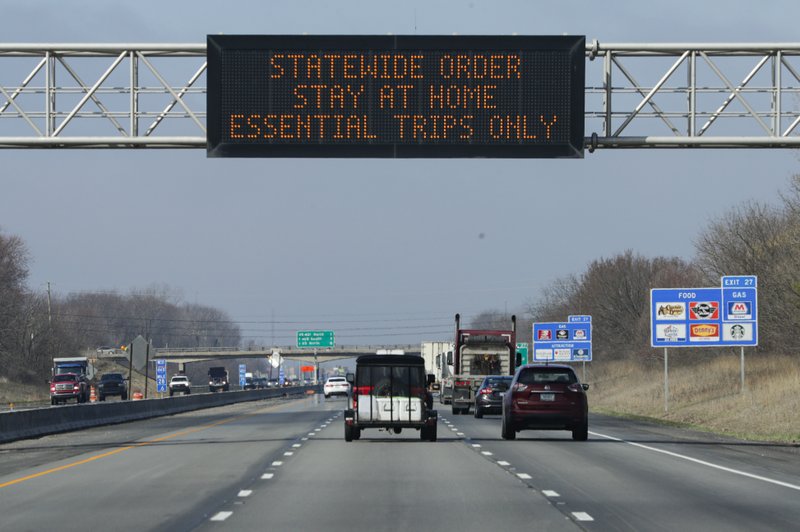 Washington Steps-Up Messaging On 'Stay-At-Home' Order: Risk Ticket Or Losing Business Licence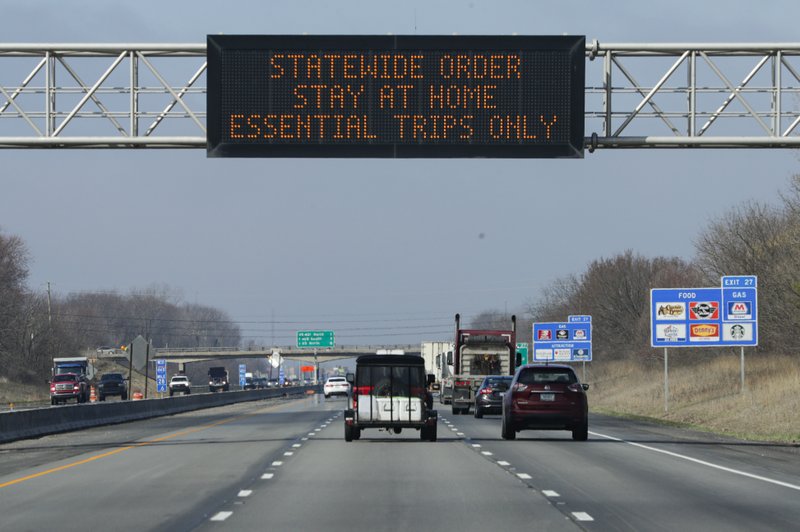 QUICK LINKS:
–Washington's online reporting form
–Washington coronavirus emergency orders 
–Washington Department of Health (with number of cases)
BY LIZ BRAZILE / KUOW
Officials on Monday outlined the consequences for violating an order for Washingtonians to stay home unless engaging in essential activities.
People who fail to comply could be fined, have their business licenses revoked, or even be arrested.
"Unfortunately, we've had thousands of calls coming in from many places in the state — also to our state and local agencies — from concerned residents with reports that some individuals and some businesses are not complying with this order," Inslee said during a Monday afternoon press conference."
Gov. Jay Inslee last week ordered all Washington residents to avoid leaving their homes until April 8. Under the directive, activities such as grocery shopping, reporting for work at an essential job, or taking a walk around one's neighborhood are still permitted.
The unprecedented action is the strongest the state has taken since implementing various social distancing measures, including mandatory business and school closures, in an effort to reduce the transmission of the coronavirus.
The governor outlined a three-tier law enforcement response system for violations of the order, which could amount to a gross misdemeanor. A first offense would result in a warning. But consequences thereafter would become more serious.
"The second tier, if they don't come into compliance, the state is going to take action, starting with citations, suspension notices of a variety of permits, including revoking business licenses if that's what's necessary to bring these folks into compliance," Inslee said.
The most severe action officials could take is issuing criminal or civil charges against violators via the Washington State Office of the Attorney General.
"Our goal is 100% voluntary compliance," said Attorney General Bob Ferguson. "We want to be very clear — I don't want to have to use the powers of my office to hold accountable those who intentionally violate the governor's orders. I want to be very clear — if necessary, I will."
Officials have created an online system for reporting entities who aren't following social distancing mandates. They're also directing people to report violations via local police departments' non-emergency lines, unless someone is in immediate danger.
Ferguson addressed noncompliance issues related to other state orders. He said his office has received complaints of landlords attempting to oust tenants, despite a statewide moratorium on evictions for non-payment of rent.
"We take these allegations very seriously," Ferguson said. "If a Washingtonian feels that is happening to them, please contact my office."
Following the announcement of his stay-at-home order last week, Inslee has maintained that the order is likely to be extended beyond its current, two-week time frame.
The governor said that while there's evidence suggesting social distancing orders have slowed the transmission of the coronavirus in the Puget Sound region, the number of positive test results in Washington's Tri-Cities have doubled — and even tripled — since last week.
"It is very alarming to us, frankly, and indicates that we have to refocus our attention, redouble our efforts and stay on top of this effort," Inslee said.
But he said no decisions have been made on how the stay-at-home order would be expanded.
"We will look at the data, we will listen to the epidemiologists, we'll talk to the world's experts decide what might be necessary," Inslee said. "But I do believe we need to do what's necessary so that we can get ahead of this and not have this drag on for years."
Copyright 2020 KUOW. To see more, visit kuow.org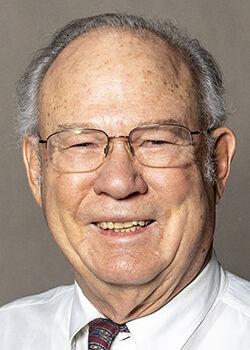 A retired ophthalmologist, who wrote opinion columns in the Lewiston Tribune regarding COVID-19, was denied a preliminary injunction on charges filed against him by the Washington Medical Commission at a hearing Wednesday. His hearing with the Washington Medical Commission is scheduled for 9 a.m. May 24-26. Continue Reading Preliminary injunction for Eggleston hearing denied