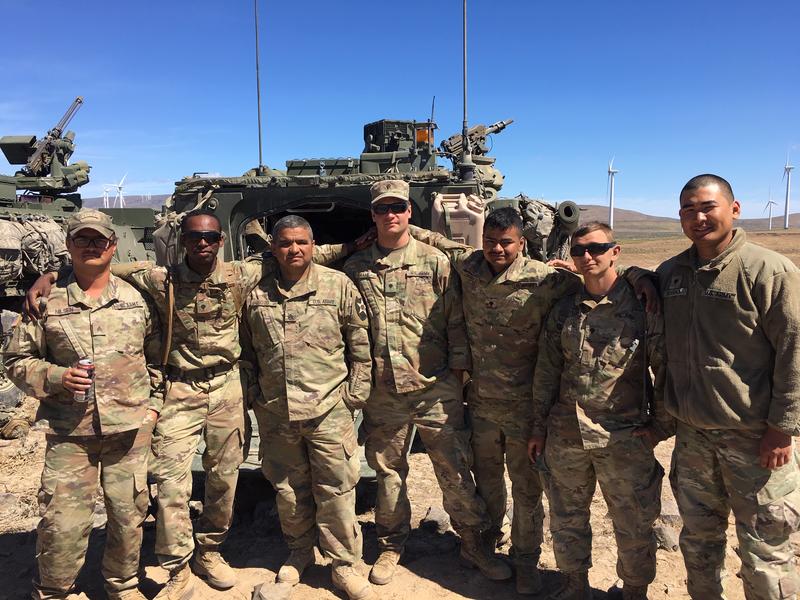 Washington National Guard Likely To Take More Active Support Role, But Not In Order Enforcement
BY AUSTIN JENKINS & TOM BANSE
Washington's National Guard may soon take a more active role in the state's coronavirus response, according to Gov. Jay Inslee's office.
When the governor declared a state of emergency in late February, that allowed for use of the National Guard. So far the state's citizen soldiers have played a limited role in supporting the battle against coronavirus. But Inslee's chief of staff David Postman said Tuesday that may soon change. He said they won't be playing a law enforcement role or controlling traffic.
"There's nothing alarming, it's not being done because of any increased threat, it's not being done because of increased restrictions that the governor's going to announce," Postman said. "It's just to help some of the operations that are going on today in a support role."
A spokesperson for the National Guard says they haven't yet been given an official mission. But it's likely approximately 130 to 140 guard soldiers and airmen will help with distribution of food from food banks to those in need.
Infections Rising – But Peak In Sight
The National Guard news came on the same day that state health officials noted the number of infections are still rising – but there's a peak in sight.
Dr. Kathy Lofy is the Washington's health officer with the state Department of Health. She said Tuesday that testing data shows social distancing measures are helping slow the rate of increase in COVID-19 cases.
"I'm urging everyone to continue to stay home and stay healthy," Lofy said on a conference call with reporters. "I know it's been a few weeks now and it's not easy to do. But it is incredibly important to continue."
One discovery that Lofy described as "very concerning" is that 108 nursing homes and care facilities across Washington are now dealing with coronavirus outbreaks.
"It's just really easy to spread within these facilities," she said.
Lofy spoke approvingly about modeling by the University of Washington to predict the future course of the pandemic. She said the model for Washington shows a peak of cases around April 19.
Inslee's previous statewide "stay-at-home" order is set to expire April 6, with wider non-essential business closures expiring April 8. But his office said recently that is likely to be extended.
This week President Donald Trump extended federal social distancing guidelines through April 30.
"During this period, it's very important that everyone follow the guidelines," Trump said at a news Sunday conference. "The better you do, the faster this whole nightmare will end."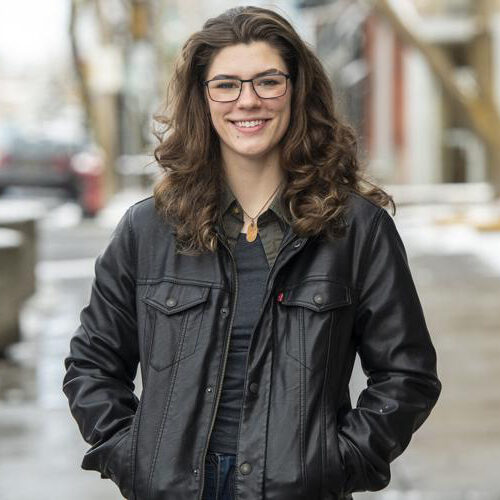 When COVID-19 reached the Inland Northwest, few people could have predicted the profound changes it would cause. NWPB's Rachel Sun interviewed local residents about how the pandemic changed their mental health, lives, and perspective. This is the second in a four-part mini series. Continue Reading What we learned from COVID: Delaney Snaadt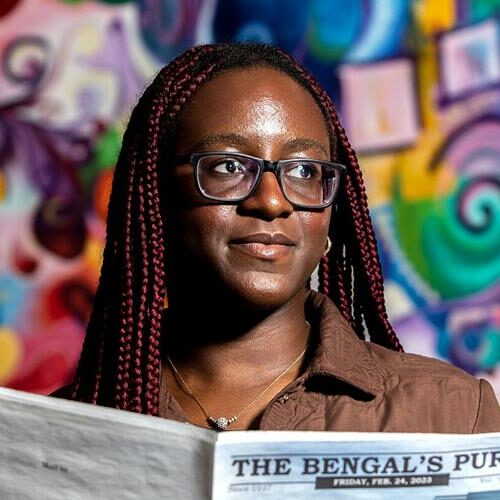 When COVID-19 reached the Inland Northwest, few people could have predicted its profound changes. NWPB's Rachel Sun interviews local residents about how the pandemic changed their mental health, lives and perspective. This is the first in a four-part mini series. Continue Reading What we learned from COVID: Oluwaseyi Arogudade