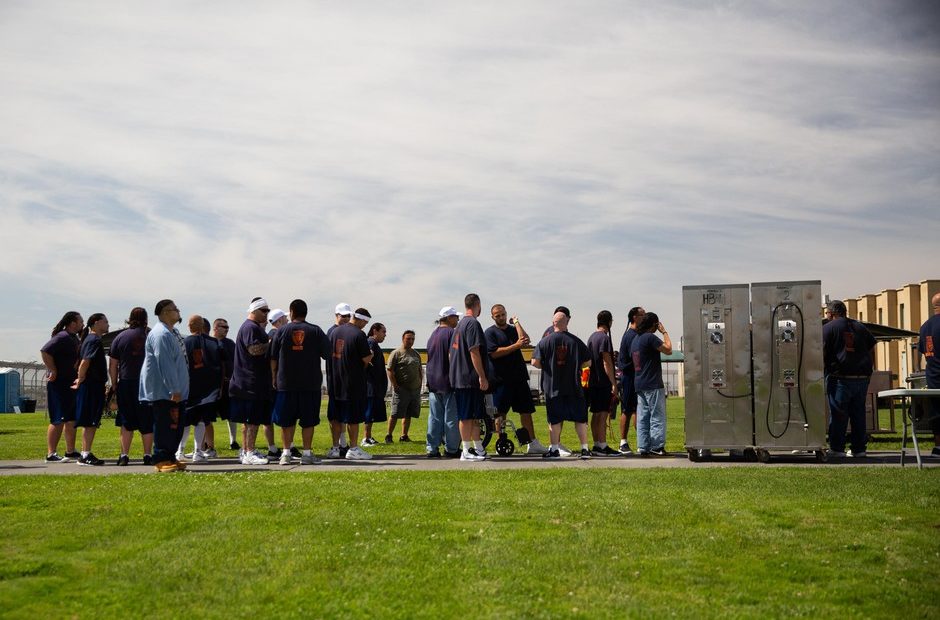 Northeastern Oregon County Suspends Habeas Corpus Hearings Over Coronavirus Concerns
Umatilla County has canceled all habeas corpus hearings and trials until June. It's the latest step taken by government officials to limit coronavirus contagion by avoiding gatherings of people.
The right of "habeas corpus" – meaning "have the body" – allows inmates to challenge or modify their detention on certain bases.
Umatilla County is home to two large state prisons, which hold more than 3,500 inmates between them. The petitions are a last resort for inmates who need things like medical equipment and procedures that have been denied.
"These are people who have spinal cord injuries, have incredible chronic pain from degenerative disk disease, who are being disciplined because of their disabilities improperly by guards," said Tara Herivel, an attorney who represents clients whose cases were canceled. "These are incredibly serious condition cases that need to be heard as soon as possible."
About 12 cases were canceled, according to an email from the court clerk sent to attorneys.
Herivel said the hearings are typically always remote, by video or phone.
"Everyone can, and typically does, appear remotely," she said. "I don't know what the legitimate basis would be for canceling these hearing and trials."
Habeas corpus is protected by the U.S. Constitution and suspending hearings is rarely done.
"The privilege of the writ of habeas corpus shall not be suspended, unless when in cases of rebellion or invasion the public safety may require it," according to Article One, Section 9.
On Friday, Oregon Supreme Court Chief Justice Martha Lee Walters issued an updated order aimed at maintaining social distancing throughout the state's court system by directing only the most essential functions. The order does not specifically address habeas corpus, but her staff stresses that essential functions include people who are in detention.
"The Chief Justice's order prioritizes hearing cases that affect people in custody," Deputy Court Administrator Phillip Lemman said late Tuesday. "Implementing the order statewide is a work in progress and we will continue working with courts to make sure that the most urgent cases are prioritized."
Copyright 2020 Oregon Public Broadcasting. To see more, visit opb.org