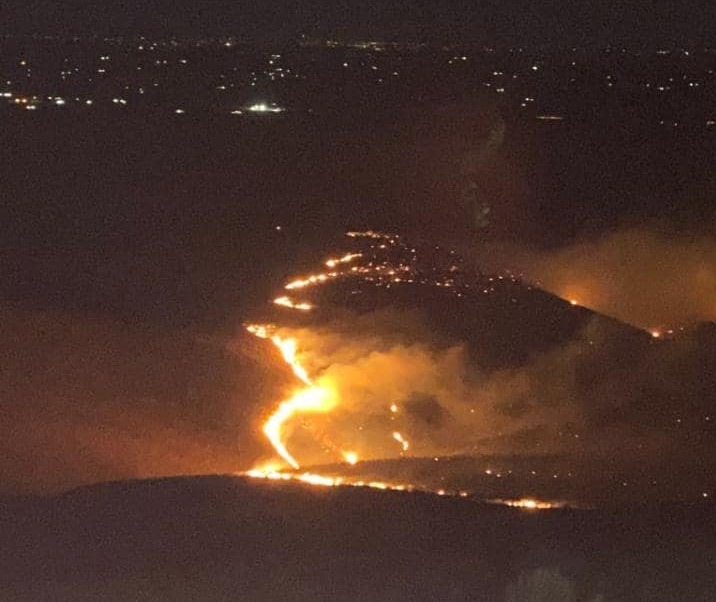 Saddle Mountain Fire Is Test For COVID Plans, And In A Sensitive Wildlife Area
Firefighters are wrapping up after three days at this season's first big wildfire in eastern Washington. As crews began heading home, the Saddle Mountain Fire had burned about 10,000 as of Wednesday, July 8, in steep terrain on part of the Saddle Mountain National Wildlife Refuge.
It was the first big burn to test firefighting plans during the coronavirus pandemic. On the fire line, crews had daily temperature checks. The fire burned in an area that's home to sensitive plants and wildlife. That meant more people had to be on the fire lines – and stay socially distanced.
Public Information Officer Ben Shearer says the biggest changes actually happened at the command center in Mattawa.
"We're used to crowding around a couple tables so we can talk and chat and see each other's computers and keep the communication going out in the field," Shearer said. "So that was the biggest change for us: spreading out and wearing masks everywhere."
Fire officials checked in with the local health department as they arrived because they were concerned firefighters could unknowingly spread coronavirus into surrounding towns.
Sensitive Area
The fire burned in an area home to sensitive wildlife and plants, one that's also part of the larger Hanford Reach National Monument. That meant crews had to take extra steps to protect the habitat
There are buffs and cliffs and drainages with a lot of vegetation – areas home to protected animals like the Washington ground squirrel. There are also native plants and cultural lands firefighters wanted to keep intact.
It means crews couldn't just blast the area with water or dig lots of lines with bulldozers – as they usually might. The fire took a lot of handwork. Which called for more crews than normal for a fire this size.
Wildlife biologists helped guide crews around important spots for ground squirrels and native plants.
As crews transition into a mop-up phase, they're flattening out areas where they built berms. That will help tamp down any remaining hotspots. It will also help repair the landscape to encourage plant growth and more natural habitat for wildlife.