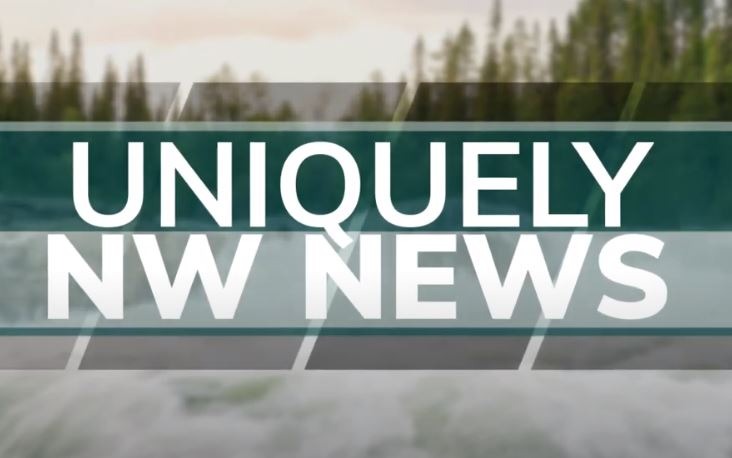 Uniquely NW News: Reviewing Trends To Watch From Washington State's 2020 Primary Election
Washington's all vote-by-mail Aug. 4 primary is in the books, with final results certified soon. And it revealed some noteworthy trends. Republican Loren Culp will be Gov. Jay Inslee's opponent on the November ballot as Inslee seeks a rare third term.
Even though Culp faces an uphill climb to unseat a sitting governor in a Democratic state, Olympia correspondent Austin Jenkins says it's wrong to assume Culp doesn't have a chance. 
"But, you know, you never want to count anybody out.  You never want to call a race before an election. And the reality is that there's a lot of kind of interesting dynamics that are revealed by this primary. And it's not easy to look at the primary results and say, there's a blue wave coming," Jenkins said on NWPB's Uniquely NW News TV program. "Or that clearly it's a repudiation of Republicans. That didn't happen. In fact, in some cases, Republicans are faring well, if not much better than they expected."
Watch the full episode above. See more from NWPB's Uniquely NW News and all NWPB videos on YouTube.
Interview highlights:
On whether Washington Gov. Jay Inslee is likely to call a special legislative session to deal with coronavirus-caused budget issues, like his counterparts in Oregon and Idaho have:
"Look, it's an election year. If they are in session you can't raise money for their campaigns. While we're hearing Republicans saying that there should be a special session, it's not loud, vociferous, constant. So I'm not sure what level of enthusiasm there is across the board for a special session at this point. But, again, for the time being, the governor's position is that they can wait until January. He's the one that would call them back, unless there was a two-thirds majority of lawmakers that wanted to call themselves back into session. That seems unlikely at this point."
"The argument against waiting is that if you wait you may have to make deeper cuts. They may be more painful decisions. Sometimes it's easier to cut sooner. The flip side of that is, maybe by January, there's more federal aid flowing into the state. Maybe the legislature will have more information about what the future holds. And with that additional information will be able to make better decisions."
On the race of Washington state Superintendent of Public Instruction:
"That's a non-partisan position. But you've got Chris Reykdal the incumbent who was a Democratic lawmaker who seems to be facing a fairly formidable challenge from Maia Espinoza who has previously run as a Republican unsuccessfully for the state legislature. She's making a real run for that position. He's down in the 40's (percentage of the vote), which is not great for an incumbent. So that's one to watch."
On the high-priced, six-figure, no-bid contracts that the state of Washington awarded to global consulting firm McKinsey & Company in the early days of the pandemic response:
"What happened when the coronavirus pandemic hit our state is that the requirements to competitively bid contracts was temporarily suspended for contracts directly related to the COVID crisis. You can understand why that decision would be made, that government needed to work nimbly, trying to, for instance, secure testing supplies and personal protective equipment. And in many cases a lot of what the state was doing was buying food to store and/or distribute out to food banks.
"But it also turns out that McKinsey and Company, which is a very large global consulting firm was able to secure three no-bid contracts from three different state agencies. The governor's office, through the Office of Financial Management, which is a budget office, assigned a six-figure-a-week contract with McKinsey & Company to provide a 'governor's decision tool.' Essentially this is data and a team of analysts and consultants to work with the governor's office on trying to bring together information on the COVID health effects, economic effects, and also the impacts on people, primary receiving social services in the state.