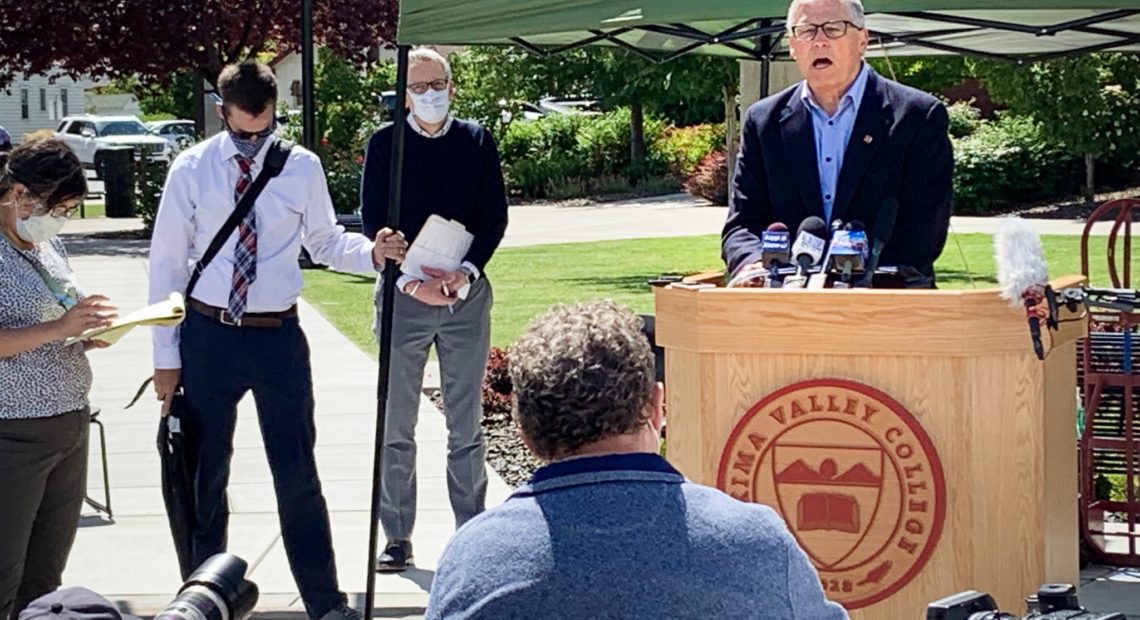 Once The Center Of Pandemic In Washington, Yakima Shows 'Significant Decline' In Cases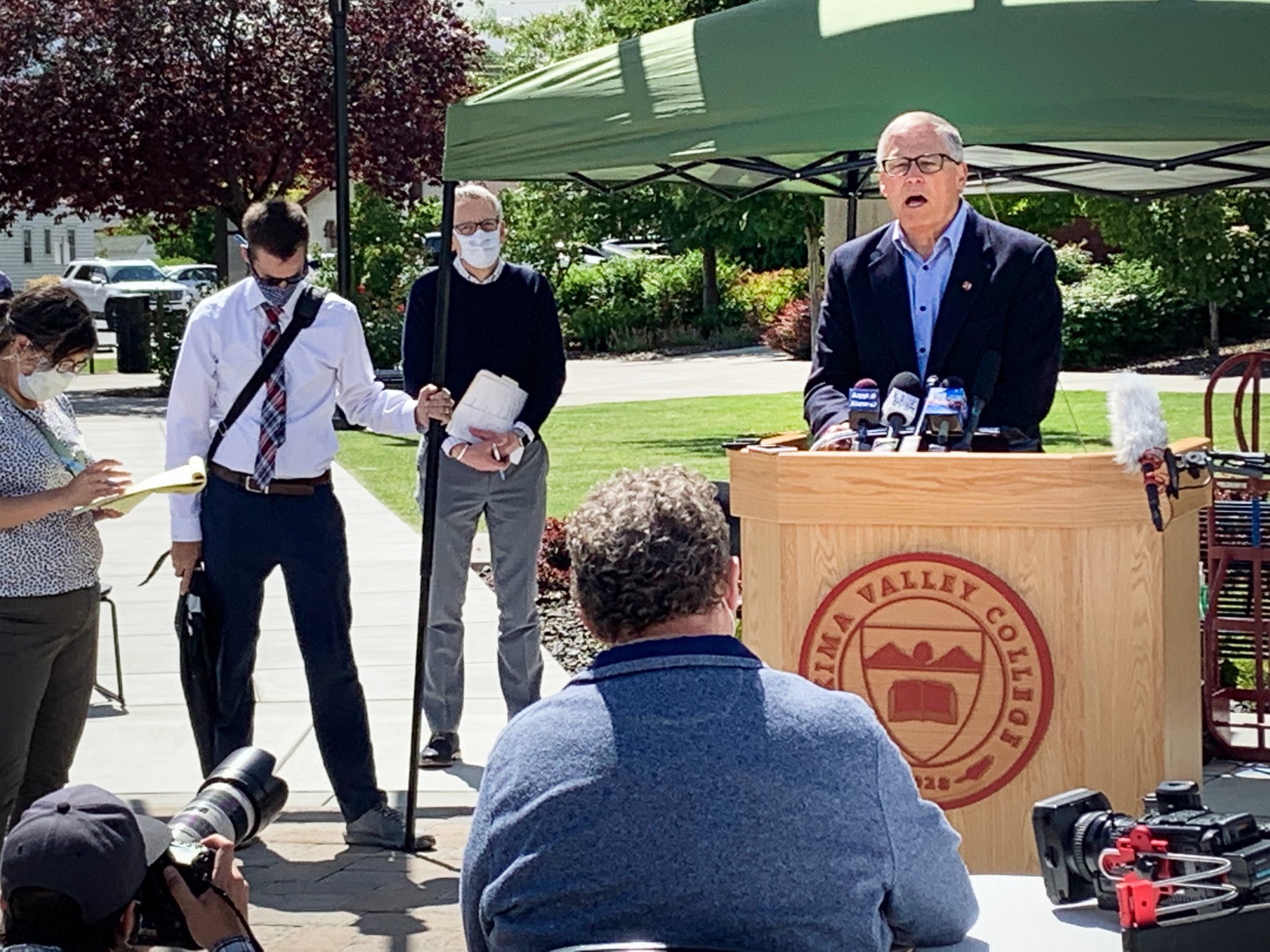 Early in the summer, Yakima County was the center of the coronavirus pandemic in Washington. But now, the decline in daily cases should be encouraging to the rest of the state, Gov. Jay Inslee said in a news media briefing Thursday.
The decline in new cases in Yakima County is part of a wider decline across the state. 
In June, the Yakima Health District was reporting as many as 200 new COVID-19 cases per day. Now, daily cases are in the 20s since Sunday, Aug. 16. Inslee says the county's early masking directive is the likely cause.
"It appears to be having success, we really have another explanation for this coming down so significantly," Inslee said, noting that cell phone mobility data shows Yakima residents are still traveling as before the masking mandate. "So, this is really encouraging for the rest of the state, that we've had one county demonstrate a significant decline associated with a strong masking up campaign."
Yakima County remains in a modified Phase 1 of reopening, along with Benton, Franklin, Douglas and Chelan counties — all east of the Cascades.
Daily case counts have also dropped in Benton and Franklin counties since July, as a masking mandate has been in place. In Douglas and Chelan counties, the state has established a new COVID-19 response team due to high infection rates.
But no matter how encouraging the recent decline is, Inslee says Washington residents should remain cautious by wearing masks and socially distancing.
"We have bent down the curve once before but it has come back," Inslee said. "Some would say it's deja vu all over again. We need these cases to come down. We need to try to keep them down. We cannot return to the way things were before this pandemic right now or in the immediate future."