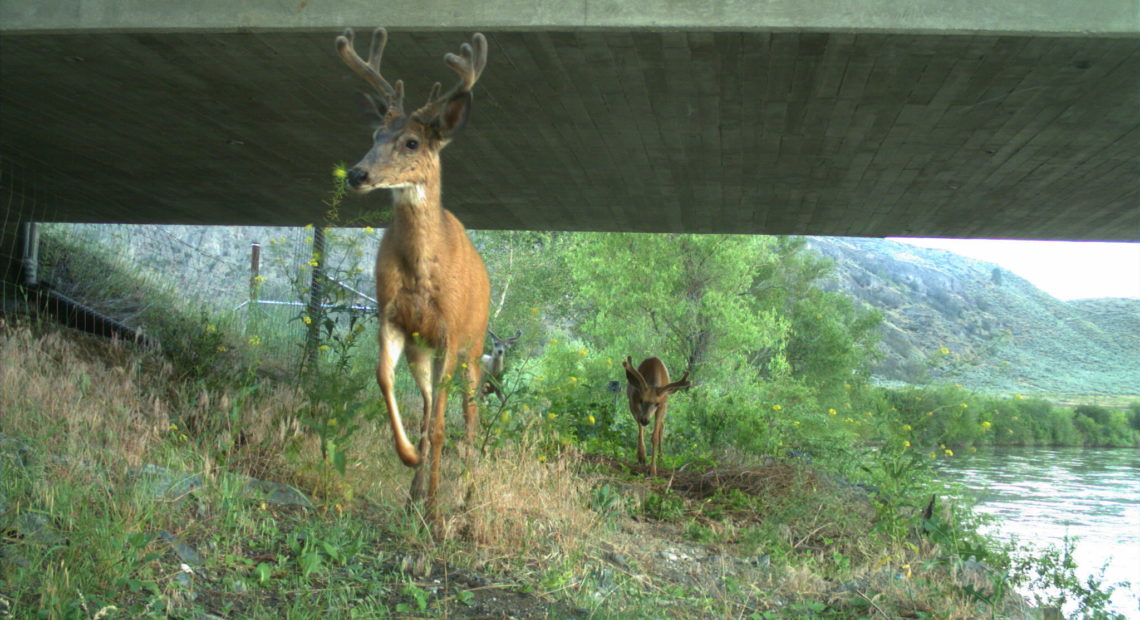 'The Deer … Just Get Whacked': Private Funds Help Reduce Wildlife Hits On Bad Stretch Near Tonasket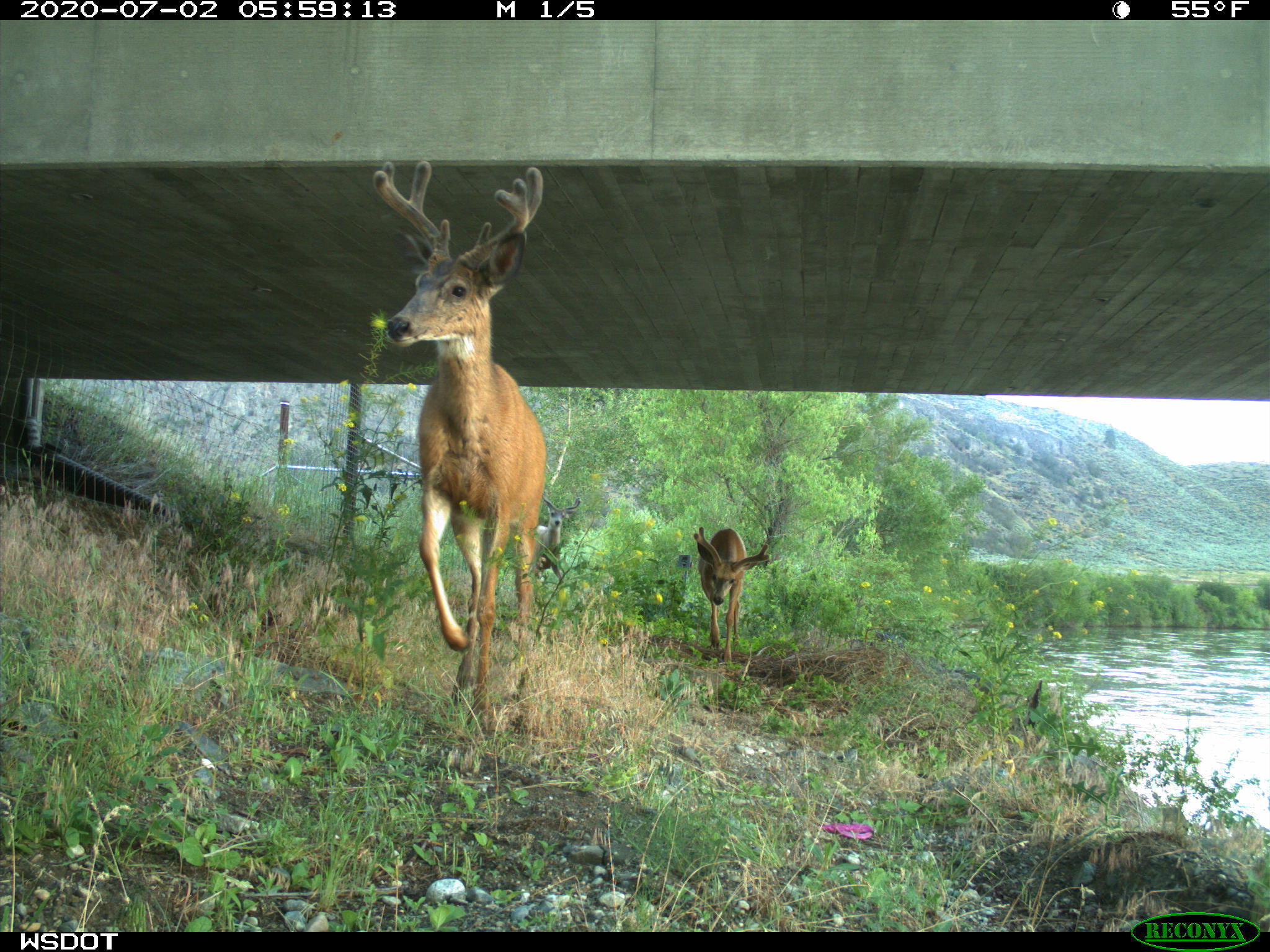 There's one stretch of highway in north-central Washington's Okanogan Valley that's well known for collisions with deer. It's estimated there are at least 350 collisions between cars and deer each year on this 13-miles stretch of U.S. Highway 97.
Now, the first part of a project that covers the most dangerous section of road is finished. It's expected to prevent more than 100 collisions each year in just one mile. 
And it's already working.
Jay Kehne, with Conservation Northwest, said they've seen "countless numbers of deer," cougar, coyotes, bobcats and even a skunk follow the undercrossing.
"They continually use this. All night long, all day long. In the morning. In the evening. They're going back and forth from food sources and water sources. It's amazing how many animals are already using what we've built here," Kehne said in a video about the completion of the project's initial phase.
Conservation groups unsuccessfully pushed several times for $4.3 million from the Washington Legislature to complete the entire 13-mile project. When that didn't come through, they raised more than $260,000 in private donations to complete the project's first mile.
"I think the big thing is that there is a backlog of transportation projects in the state," Conservation Northwest spokesman Chase Gunnell said. "That hasn't been made any easier by the pending budget crunch from the pandemic."
The Safe Passage 97 project's first phase included an undercrossing at the Janis Bridge south of Tonasket. It includes a mile of deer fencing on either side of the bridge to funnel wildlife to the undercrossing and cattle guards at certain access points.
"Just south of Janis Bridge has a very high kill rate. There's an alfalfa field on the east side and a crop field on the west side," Conservation Northwest's Jay Kehne said in an earlier interview. "The deer go back and forth there and just get whacked."
Now, the group is asking Washington lawmakers to fund the remaining 12 miles of the Safe Passage project through the 2021 transportation budget. Phase two and phase three would cost an estimated $8.76 million and $8.81 million, respectively.
Worked Well Elsewhere
Undercrossings and bridges have worked well in other areas of the Northwest. In Bend, Oregon, collisions fell by nearly 85% once crews finished an underpass along a different stretch of Highway 97.
One of the biggest wildlife bridges in the region is being put to use on Washington's Snoqualmie Pass across Interstate 90. The bridge, which from the road appears to lead to nowhere, connects habitat in the northern and southern Cascades. (It's recently been credited with helping wolverines find habitat at Mount Rainier National Park.)
Conservation groups hope all of this dangerous stretch of Highway 97 can similarly help wildlife and reduce collision in the Okanogan Valley.
The second phase would extend the project 4.3 miles down the highway and would include three more undercrossings and fencing. Conservation Northwest estimates it would prevent over 100 collisions per year.
"Now it's up to state lawmakers in Olympia to provide public funding for WSDOT to complete the remaining phases of this critical driver and wildlife safety effort under the 2021 Transportation Budget," Kehne said.