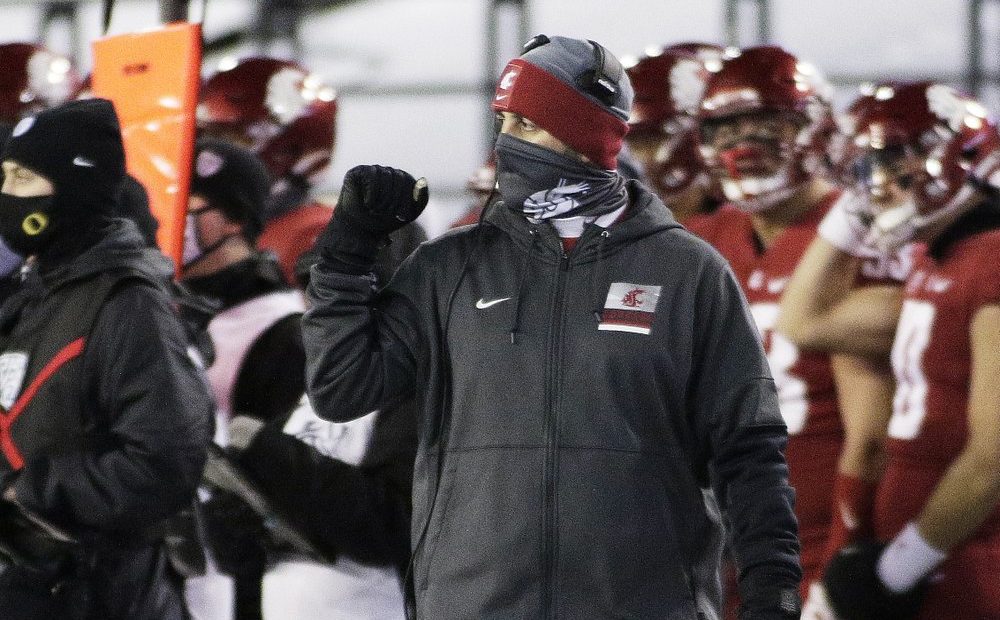 Annual Apple Cup Rivalry Game Between UW And WSU Canceled Due To Positive COVID-19 Tests
The annual football game between the University of Washington and Washington State was supposed to happen Friday, Nov. 27. And now it's off – at least for now.
If you were unaware the Apple Cup was even happening this year, then you're probably not alone.  After all, the Pac-12 football season was canceled. Then it was back, three weeks ago, with a shortened 6-game season and safety protocols. Those required canceling games if a team couldn't field a minimum number of 53 scholarship players.
Last Friday, the Cougar football team was on a plane, ready to take off to play Stanford. But with too many Cougar players testing positive for COVID, it was declared a no contest.
The Huskies had their first game of this shortened season canceled for the same reason with California players.
The cross-state Apple Cup began 120 years ago. It's been played every year since 1945. Though it's not exactly equal. The Huskies have won 74 times to the Cougars' 32.
It is possible the game could be rescheduled for later in December.
The Associated Press reported:
"The Pac-12 Conference announced the cancelation and per policy, the game will be declared a no-contest. But there could be potential options for playing the rivalry matchup at the end of the season should neither team end up in the Pac-12 championship game. Both Chun and Washington athletic director Jennifer Cohen said they will prioritize playing the rivalry game should there be an opportunity."
"It's gut-wrenching and disappointing for our student-athletes and coaches as well as those at UW," WSU athletic director Chun said. "As we work through the remainder of our schedule, we will continue to communicate with the Pac-12 Conference and UW if any scenario would emerge that would allow us to reschedule the game at a later point in the season."
WSU's next game is set for Dec. 4 against USC. The Huskies will host Stanford on Dec. 5.
Information from Associated Press reporter Tim Booth was used in this story.