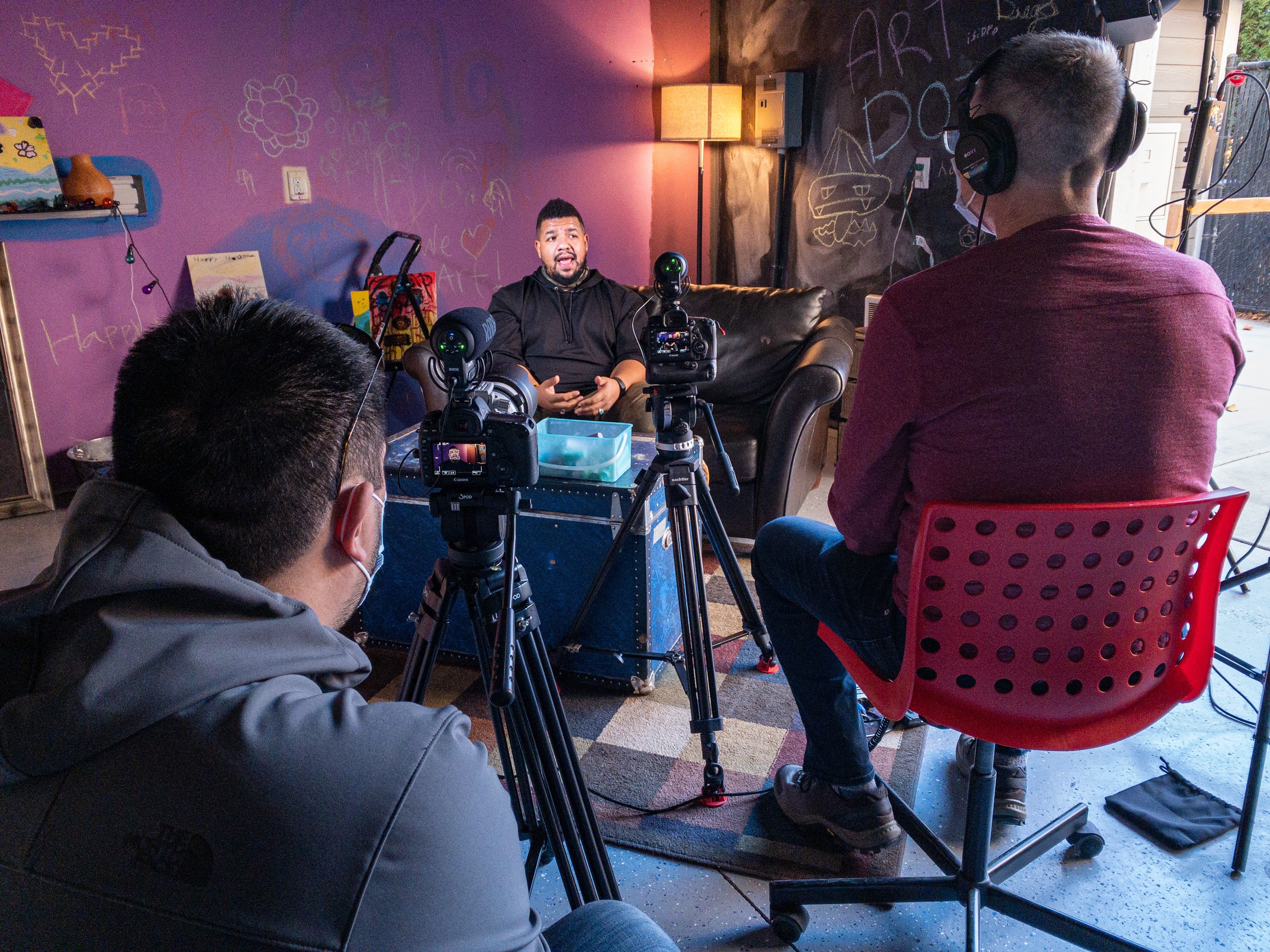 You Made It A Strong Year For NWPB Productions

The year 2020 may have been challenging for almost everyone on the planet, but NWPB members made it a banner year for NWPB productions. Thank you! From regional election coverage to the launch of two podcasts to the return of Ask Dr. Universe, you were in the production seat.
Starting in late 2019, it was clear that elections would be one of the biggest news stories of 2020. Even as the nation began to battle COVID-19, you still needed to have the regional and local election news. NWPB Vote2020 was created to bring you this information.
NWPB was fortunate to partner with the League of Women Voters of Benton and Franklin Counties to host a couple of two-hour primary debate forums and several one-hour general debates from the NWPB Tri-Cities studios. With your support, NWPB produced debates for Washington State Governor, Treasurer, Lieutenant Governor, and Whitman County Commissioner.
Along with the debate series, NWPB Vote2020 created the podcast How We Ended Up Here, which answered questions like "What's a top-two primary?" and "Who should pick a party's nominee?" Democracy works best when all voters are informed – and with your donor support – you made that happen.
Ask Dr. Universe has been a staple of NWPB children's programs for a while.  It's a partnership between NWPB and the Washington State University Magazine, where the animated Dr. Universe answers children's most baffling science questions. This year, Dr. Universe aided the CDC as she explained to viewers of all ages the importance of washing your hands for 20 seconds, social distancing and proper mask use.
As many parents struggled to educate their children at home this year, NWPB brought more and more educational and trustworthy programs into their homes. Your gifts to NWPB ensured continued learning even outside the classroom.
Traverse Talks with Sueann Ramella launched this fall with poets, activists, journalists, and more. It's a podcast of insightful conversations to connect and learn about the humanity in all of us by exploring culture, identity and art. Listen to the first season here or wherever you get your podcasts.
If you have suggested guest for Traverse Talks, please contact NWPB at [email protected]. Production of season two is underway and we are always looking for new voices!
Your contributions produced weekly newscasts – Uniquely NW News – with Scott Leadingham and his merry band of reporters stationed around the state. 
The news crew also produced AccessNW, highlights of people, places and things in the northwest that make it unique, and the Hanford History Project, which preserves the history of the greater Hanford community.
NWPB interns – students at Washington State University – produced xConnectNW.  Other programs and a partnership with the WSU Tri-Cities Cougar Family Fun Reading Program rounded out the year.
Every one of these programs possible with your generous donor gifts. Thank you so very much!