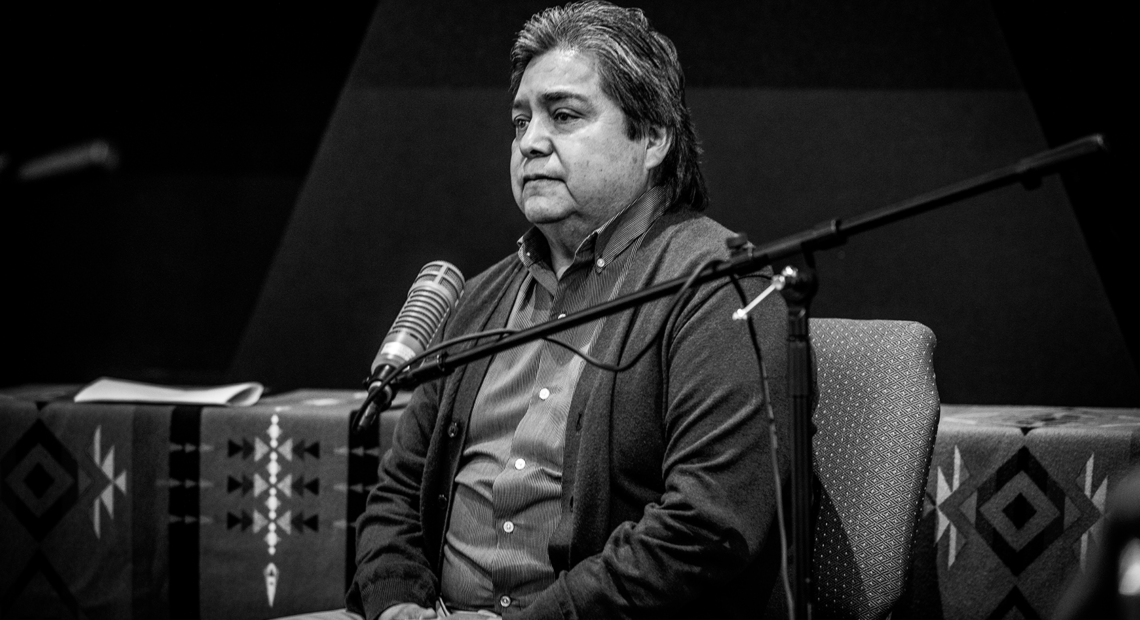 Captive Returns Home: The Story Of Wetxuuwíitin – 'Traverse Talks' Episode 42 – With Chairman Samuel Penney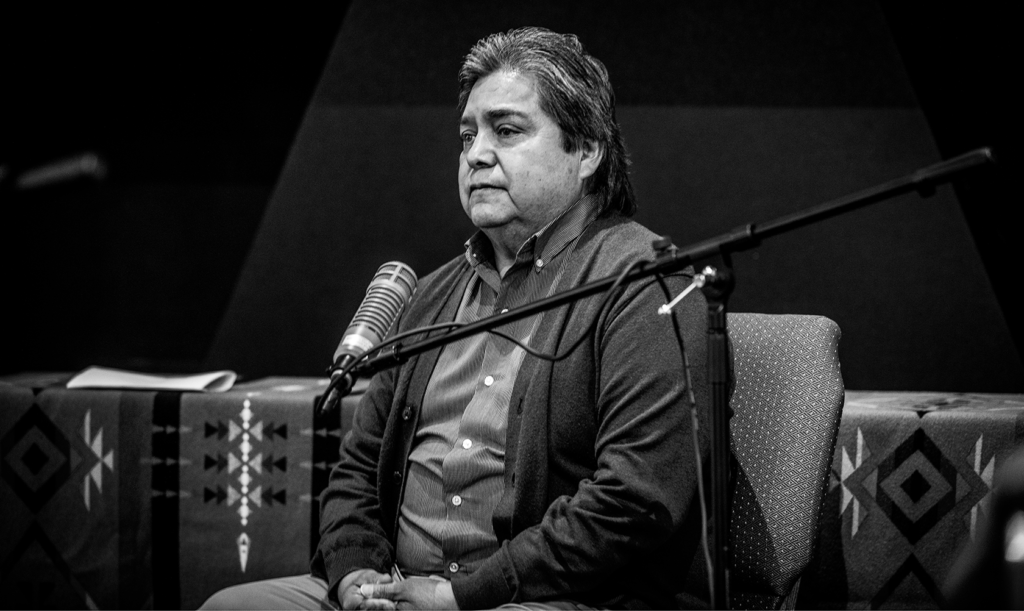 Imagine a stranger took your family's heirlooms and then offered you an opportunity to buy them back before selling them at auction. In 1993, the Nez Perce Tribe raised $608,100 in six months to purchase back a collection of items that were rightfully theirs. The Spalding-Allen collection, later renamed Wetxuuwíitin, meaning "Captive Returns Home," contains valuable artifacts crafted by the ancestors of the Nimiipuu people. In this episode of Traverse Talks with Sueann Ramella, Chairman of the Nez Perce Tribal Executive Committee, Sam Penney, explains that the spiritual value of the Wetxuuwíitin collection extends far beyond its monetary value. Listen to find opportunities to learn Nimipuutímt (the language of the Nez Perce) and to discover more about Nez Perce culture and traditions.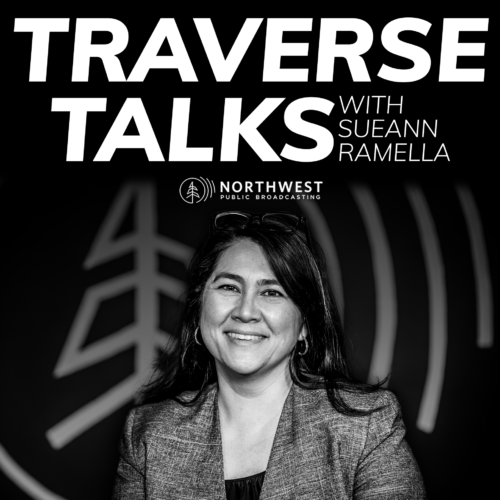 Raising Money To Return Wetxuuwíitin:
Sueann Ramella: So there was support from around the world to get your items back?
Chairman Sam Penney: Well, some of the documentation I saw was, you know: Switzerland, Japan, Germany, plus some other countries. But the thing that really touched me was a number of school children — I think there were over 50 schools that donated money. And I had the opportunity to go to some of the schools to personally get the money presented to the tribe. The one I remember most is a school in the Boise-area where the students had raised—they had two water jugs—they were full, both full. And so they gave them to me, and they were of course quite heavy. I had to take them to the bank and they had over $800.
Sueann: The children?
Sam: Those water jars, yeah.
Sueann: Oh, with all their pennies and coins.
Sam: Yeah, all coins.
Sueann: Why did that touch you?
Sam: Well, just that they saw the importance. That, you know, those items belonged here. They thought it was the right thing to do. We get letters from children, even today, around the world, [who are] interested in Nez Perce Tribe history and wanting to know more about the tribe. So, I think, especially at that young age, they recognize the importance of the items and recognize the importance of those items being here in Nez Perce homeland.
Sueann: It's beautiful that the young and innocent ones recognize the truth before the grown-ups.
Learning About Tribal Ways Of Life:
Sueann: Do you feel like in recent years tribal needs and concerns are getting more attention than in the past?
Sam: Well, I think it varies depending on [the] administration. I was first elected in 1989. I currently am serving my 10th three-year term. So over those years, you know, some secretaries might be favorable to tribes, others not — just depends on the administration. Right now, we have an administration that's favorable to the interests of the tribes and [is] trying to involve the tribes more and more. One of my nephews is senior advisor to one of the departments at the Department of Commerce, regarding fisheries. So we have people within the administration that understand the tribal interest, you know, the tribal values, and hopefully that will move us along getting some of the things done.
Sueann: Is it hard to explain tribal values to non-Natives?
Sam: It is. You know, sometimes it's continuous. I mean, you know, I hear a lot of the tribal members say, "Well, we educate, then we re-educate." And then, you know, if a new administration comes in, you start all over again. And we do provide trainings or information to whoever requests it.
Sueann: But what about just the average Joe? How does a person learn about tribal ways of life and what is sacred to you so they can better understand it?
Sam: Well, I think we are making progress as far as getting Native American teachers in the classrooms. And I think that's really helped. And the tribes in the area. Nez Perce Tribe has been involved in several advisory boards. I've been personally involved with the advisory board to the president at WSU, advisory board at U of I and at LCSC. So we talk about a number of things, not only recruitment and retention, you know, housing, all those things, but we also talk about some of the academic programs that were offered. A good example, I guess as far as culture, is that at Lewis and Clark State College, now you can take Nez Perce language as a language requirement for credit.
Keeping The Language Alive:
Sueann: How have the Nez Perce been able to hold on to culture if there's been all these outside forces trying to dismantle it?
Sam: The best example I can think of right now is the Nez Perce Language Program. You know, we have elders, some that have since passed in the last few years, that were strong advocates to teach the Nez Perce language. A lot of them did it on their own.
Sueann: Wow. And I saw they have a dictionary.
Sam: Yeah, and there's a gentleman named [Haruo] Aoki who did a Nez Perce dictionary that a lot of people use. And then the language staff developed a Nez Perce tribal app [and] you can download the app. So children, young children, I'll use my grandchildren as examples, still very young [and] they're being taught Nez Perce language. And then we have that generation where, you know, including my mother, there was a whole group that often wondered, 'Well, why didn't they teach us more Nez Perce language?' But, you know, they were of that generation where they were punished. You read accounts where some were, you know, whipped, actually whipped, for speaking their language. So after I thought more about that, you know, I think they just didn't want us to have to deal with that. But I think with the revitalization of the Nez Perce language, you know, my grandchildren, I say they probably know more Nez Perce language than I do. 'Cause they started that young.
Sueann: Young. Yeah. Language is such a binding factor for culture, for sure.
*Question and responses were edited for length and clarity