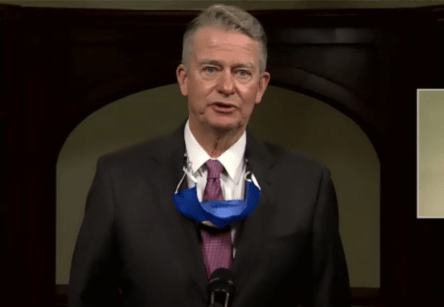 Governor Advances Idaho Into Next Phase Of Reopening, Citing Declining COVID Case Rates
Idaho Gov. Brad Little says his state will move from Stage 2 to Stage 3 in its coronavirus reopening protocol.

Little announced Tuesday that groups of up to 50 may now gather, as long as they take precautions with masks and physical distancing.
He says the limit of 50 does not apply to political, educational and religious events and health care-related events such as COVID-19 testing or vaccination.

"Bars and restaurants and night clubs should continue to operate with seating only. Masks are still required for long-term care facilities," Little said.

State Epidemiologist Christine Hahn says the spread of COVID-19 in Idaho has slowed. She says case rates have fallen and hospital admissions are dropping. But she says there are signs of concern.
"Several of our neighboring states, in fact, most of them, have already detected the variant strain, the B.1.1.7, which was first detected in the United Kingdom," Hahn said Tuesday. "So we know that it is probably here. We haven't detected it yet. We do remain vigilant. Our labs are looking for this strain. But she should behave as if it's here or it's on its way."

In addition, she says, the vaccination effort has only begun on people outside the health care and first responder sectors. Hahn urged people to get their shots when it's their turn.
Copyright 2021 Spokane Public Radio. To see more, visit spokanepublicradio.org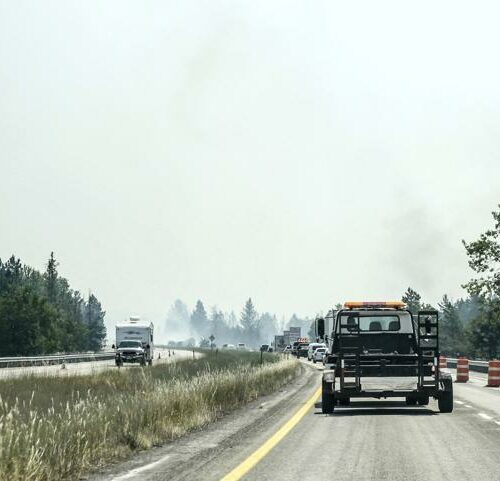 "Wildfire is presenting an imminent threat to life, property, and the environment, and we need all hands on deck," Gov. Brad Little said in a statement. "I appreciate our firefighters and fire managers for working so hard under such challenging conditions, and I am grateful that our guardsmen are able to step in once again to support Idaho communities." Continue Reading Idaho Governor Taps National Guard To Help With Firefighting Efforts