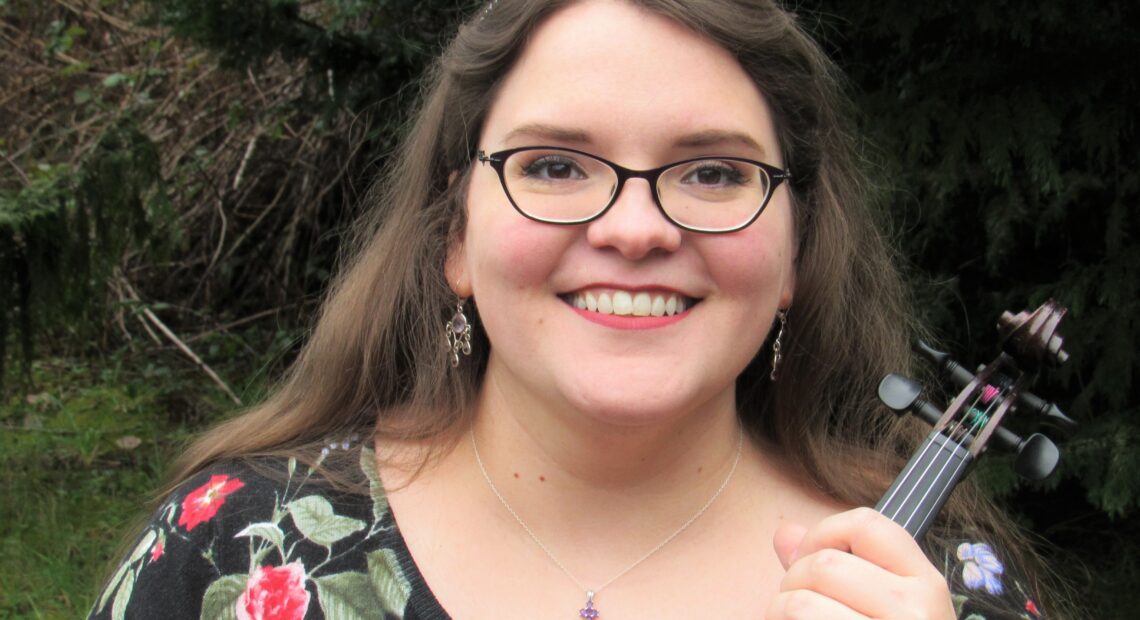 Passing The Baton: Susan Speicher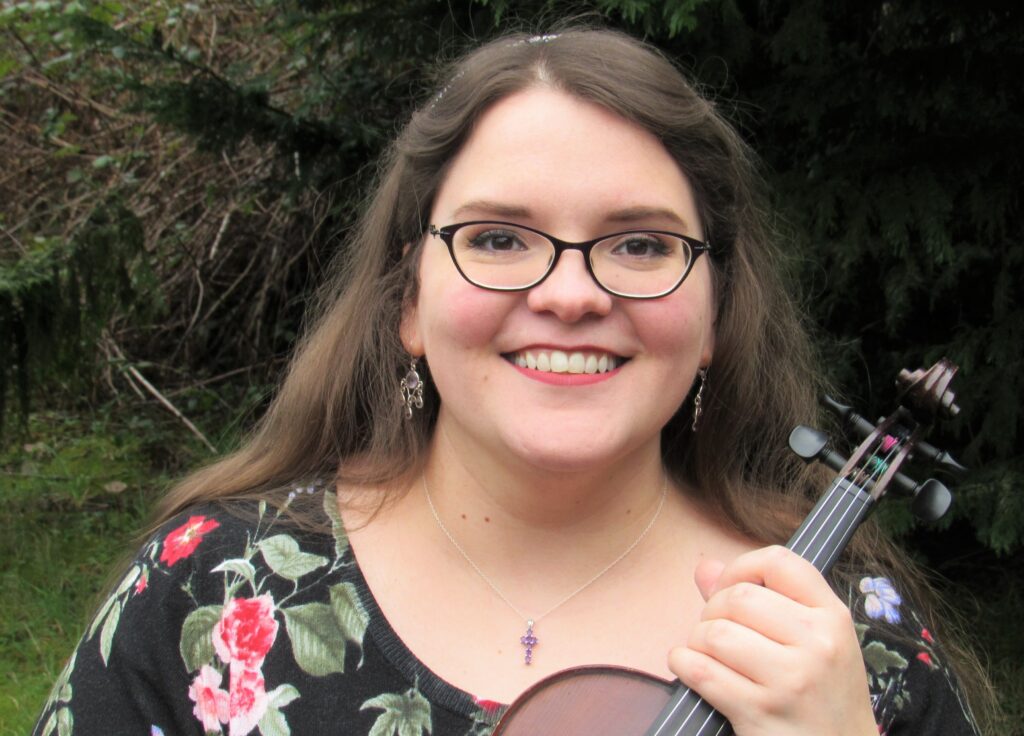 Like traditional classroom education, music education has certainly evolved during the COVID-19 pandemic — new boundary breaking virtual approaches, problem solving how to get students music and supplies, and fast tracking more advanced techniques simply to get through a lesson.  
"Tuning has been a joy and a challenge," says Susan Speicher, a string teacher in western Washington. Referred to as "Violin Mom" by one of her students, Speicher is used to drawing on her student's music, adorning pages with colorful stickers and giving them little prizes to bring a little joy to their lives, in addition to helping them with music technique, of course.  
"It's been very successful teaching students how to tune, and we're talking students who may have never touched a violin before," Speicher says. "It's been very frustrating but it's also been incredible because these kids, some of them as young as six, they know how to tune their instruments and that's something I didn't get good at it until I was 13 or 14."
But many of the things that have made her lessons so joyful look quite different in 2021. Things haven't completely changed for Speicher, but she now sends her students stickers in the mail, in bright pink envelopes, sometimes adding necessities like bow rosin and music. And she has set up a virtual studio to make sure lessons continue for her students. 
"I know that music is always going to be important because there's been a huge uptick in lessons and the demand for music during this quarantine time," she says. "I don't see that going away. Not the demand for art."
Teaching music during the pandemic has led to virtual joy, new innovations, and moving up the timeline for techniques that have traditionally taken years longer to learn. But what it hasn't changed is a widespread love of music and the importance of music education. While the pandemic has forced some significant changes, it has also opened new opportunities.
"I think music teaching has changed forever in how we do it, and I think that a lot of the boundaries to teaching distance – traveling time – those have been wiped away. We have options," she says. "I do have some students who very much need that private one-on-one time. I personally want to do a hybrid studio which, you know, every other weekend we can do one in-person week, one zoom. Music education has definitely changed forever, but hopefully not at its core." 
The pandemic has added flexibility and technological options to music education. Without the barriers of travel and distance, lessons have become an option for even more students. Those are all things that allow music to spread to an even wider audience.  
"It really makes an immeasurable difference to know that I am making a difference in these kids' lives," she says. "And to hear those, oh my gosh – to hear a kid send me a letter that says, you know, 'I'm becoming a music teacher because you told me I could,' and to have a kid send a letter saying, 'I'm going to love music forever because you taught me how.' I mean, those kinds of things you carry with you forever, and they give you the passion and determination to keep going. It's worth it if one student's life is made better."
However post-pandemic teaching will look, music education has new tools at its fingertips and the ability to reach more students. But at its core,  there's still the same mission: making music accessible, understandable, and passing a love of music to students.  
"What you really want to do as music teachers is  we're creating something new and, hopefully, creating a spark in a student," Speicher says. "And we always hope that they're going to go onto if not be a professional performer, maybe they'll inspire other people." 
Passing the Baton is a series on music mentors from NWPB Classical. See more in the series here.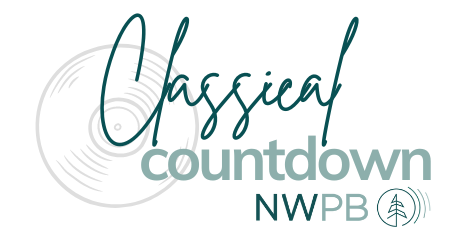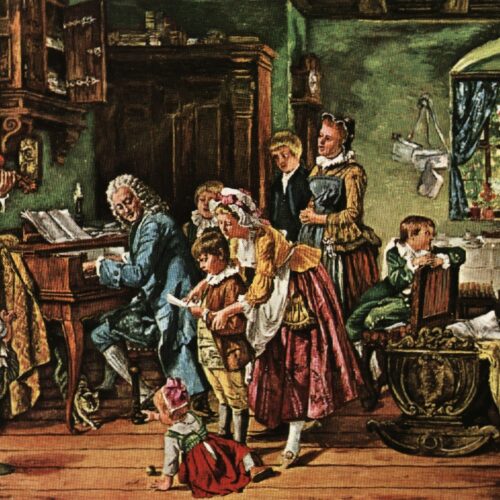 You've heard so much about the sons of Johann Sebastian Bach, but there were daughters, too.
Bach was 23, and his wife Maria Barbara was 24, when the first of their children was born. They named her Catherina Dorothea. CD grew into a singer, and helped out in her father's music work. Fifteen years passed, her mother died, her father remarried, and finally, CD Bach acquired a sister: Cristina Sophia Henrietta, daughter of Johann Sebastian and Anna Magdalena Bach. CSH died at the age of three, just as another sister, Elizabeth Juliana Frederica, was born. EJF Bach would grow up to marry one of her father's students. Continue Reading Women's History Music Moment: Bach's Daughters
Read More »