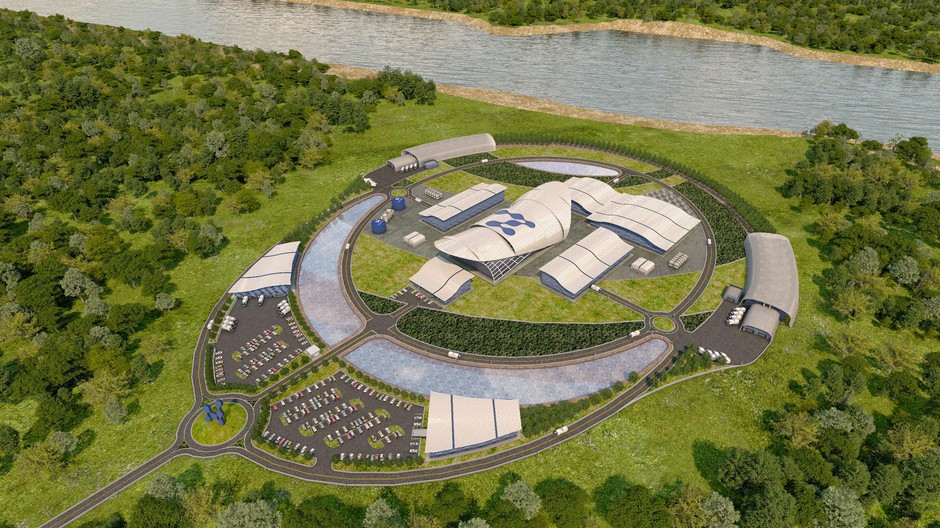 More Nuclear Energy Could Be Coming To Central Washington, As Grant County Explores Small-Scale
Washington's Grant County is exploring nuclear generation in an effort to generate more carbon-free electricity. The county's Public Utility District recently signed a deal with Oregon-based NuScale Power to figure out if a partnership might work.
That partnership could mean development of small modular reactors in central Washington. The reactors are much smaller than a traditional nuclear power plant, like the Columbia Generating Station near Richland. The company says one module can power 60,000 homes.
"What's very promising for this technology is that it provides power that is reliable and can be blended in with other forms of generation," said Chuck Allen, public affairs supervisor for Grant PUD.
He says since the 1950s, the PUD has tried to mostly stay self-sufficient with its power needs. The PUD operates two large-scale hydropower dams on the Columbia River — Wanapum and Priest Rapids — two smaller hydropower projects and a part of the Nine Canyon Wind Project, near Kennewick. Altogether they generate enough energy to power a city the size of Seattle.
"Rather than paying for someone else to generate power that's then delivered to our customers, we have had a history and a legacy of generating our own power and providing that power for our customers, as well as being able to sell that power to other utilities," Allen said.
As Washington aims to reach 100 percent clean electricity by 2045, nuclear power generation could be another way to go. But this memorandum of understanding for a possible nuclear power option from NuScale Power is just in its beginning stages. No location or timeline has been set, Allen said.
A new report from Pacific Northwest National Laboratories found small modular reactors could help fill a gap when coal-fired power plants are phased out. Both types of power generation don't require the sun or wind like variable renewable power.
"Nuclear energy is a reliable source of baseload electricity," said PNNL's manager for nuclear power systems Ali Zbib, who co-authored the report, "and our findings show that advanced small modular reactors could be economically competitive in a future carbon-free electricity sector. They're well-suited to play an important role in an energy market that requires more flexibility."
The report specifically looked at building small modular reactors at the Hanford Site, Centralia's coal-fired power plant and Idaho National Laboratory, where plans are already in place to build the first NuScale reactor that could be operational in 2029.
"Decarbonizing the electric grid is essential in combating climate change," Zbib said in a news release. "Nuclear energy can be an integral part of a clean energy portfolio that will allow the state of Washington to meet its clean energy objectives."
Not so excited
Not everyone is so excited about more nuclear power on the grid. Damon Motz-Storey, with Oregon Physicians for Social Responsibility, spoke about small modular reactor safety concerns at an informational session for the Oregon House's Committee on Energy and the Environment.
"NuScale's design has not been fully approved by the U.S. Nuclear Regulatory Commission, and its unique design needs careful review," Motz-Storey said.
The Nuclear Regulatory Commission issued its final safety report for NuScale's small modular reactors last August, with a full certification expected in August 2021.
NuScale Power officials say its small modular reactors are cleaner and safer than older nuclear technology. The company says its plants don't need people or computers, additional water or power to safely shut down and remain cool, unlike traditional nuclear power plants.
If traditional nuclear plants need to be evacuated, everywhere within 10 miles of the plant must also be evacuated to be safe, said Chris Colbert, NuScale chief strategy officer, at the Oregon House Committee's informational session. He said for small modular reactors, that safety zone is the footprint of the plant, or 34 acres.
The factory-built small modular reactors are designed to be scaled for 4-to-12 modules, which could generate enough power for up to 700,000 homes. The company will ship the modules to where they're needed.
"The NuScale small modular reactor offers a scalable power plant solution that can serve a variety of needs and geographic areas. NuScale's scalable multi-module plant design permits a high degree of flexibility for deployment in a wide range of conventional and unique electrical and thermal applications, including economic energy production," said Diane Hughes, NuScale vice president of marketing and communications, in an email.
Hughes said NuScale couldn't discuss "the specifics of other potential projects in the Northwest." The company says it's signed other agreements in the U.S., Canada, Romania, the Czech Republic and Jordan. 
New nuclear facilities can't be built in Oregon until the federal government designates a permanent high-level waste repository and voters statewide approve a new reactor.
This isn't the only nuclear power option Grant County PUD is looking into. It's also partnering with Energy Northwest and the Maryland-based company X-energy to potentially develop an advanced nuclear power plant near the Columbia Generating Station, north of Richland. That facility could take seven years to complete.
"Advanced nuclear energy can and should play a vital role in our state's clean energy future: it does not emit greenhouse gases, is available around-the-clock, pairs well with renewables, and provides numerous benefits essential to grid reliability," said Brad Sawatzke, Energy Northwest chief executive officer, at the time.
Grant PUD's Chuck Allen says this new look into nuclear generation is a way to continue the PUD's self-reliance and clean energy portfolio.
"We are projecting that at some point our generational capacity will be exceeded at some point in this decade," Allen said. "And so we're looking at new forms of generation that we want to explore."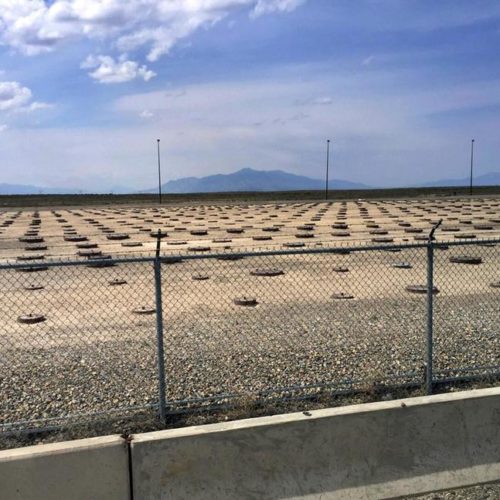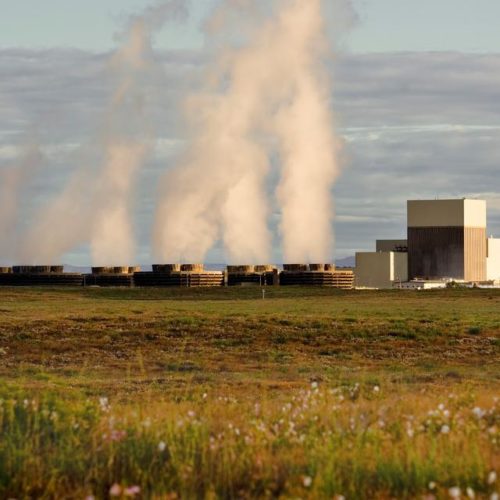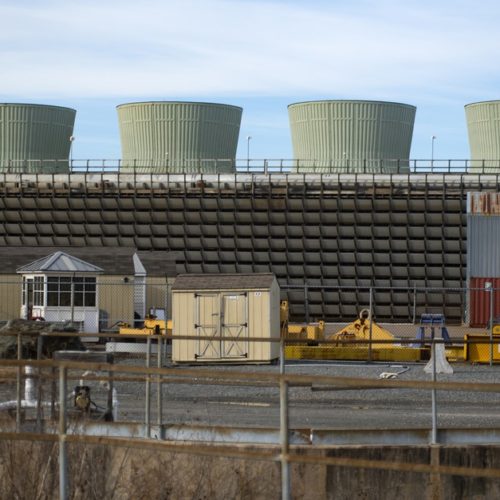 As nuclear and radioactive waste piles up, private companies are stepping in with their own solutions for the nation's radioactive spent fuel. One is proposing a temporary storage site in New Mexico, and another is seeking a license for a site in Texas. But most experts agree that what's needed is a permanent site, like Yucca Mountain, that doesn't require humans to manage it. Continue Reading As Nuclear Waste Piles Up, Private Companies Pitch New Ways To Store It