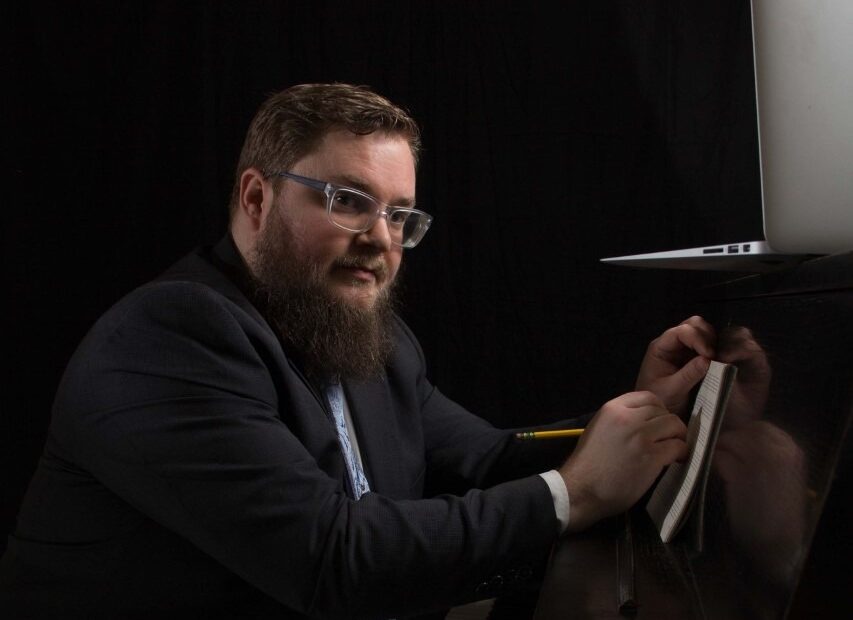 Passing The Baton: Northwest Composer And Educator Austin Schlichting
Music tradition passes from generation to generation through teachers. For one Northwest music educator, teaching is in his genes.  
 Austin Schlichting is a high school orchestra and choir director, in addition to teaching fifth grade strings in Lacey, Washington. He is part of a music education legacy. On top of being a performer and composer, Schlichting continues a four generations-long tradition of Northwest music teachers in his family.  
"My great grandfather was a music teacher, band director and administrator," Schlichting says. "My grandfather was an orchestra teacher and his son, my father, was an orchestra teacher for 40 years up in Bellingham." 
Not only is music education part of his family legacy, Schlichting says he and his students all play a role in carrying on the traditions of music history, too.  
"I like to think my students take sense of responsibility and knowledge that they're carrying on traditions that have been set for centuries, that they are ambassadors to what the next generation is going to be like, what they're going to be promoting in their lifetime," he says. 
Schlichting says part of his job is passing on oral traditions of music education. Sometimes things aren't written in the music. Sometimes musicians rely on education to pass on what is expected in a certain passage. 
Schlichting recalls a time when Svend Rønning, violin professor at Pacific Lutheran University, was working with his students.  
"We were playing Vivaldi's Spring, and there was a moment in the piece where we did what's called 'terrace dynamics' where you will suddenly jump from one dynamic to the next," he says. "It's not written into the music, but this is what's expected when you perform. Overtime people have just discovered that's something that really brings a new sound or a new energy to the music. It's one of those things that we've added to the mix."  
That's one example Schlichting uses for a music tradition that isn't written in but that performers have begun to add to music naturally, and one thing that gets passed on by music educators.  
Music education isn't purely about passing on traditions, according to Schlichting. He still views his primary role as an educator is providing a place for students to learn and grow.  
"My room is a safe place." Schlichting says. "It's a place where, the students that maybe are struggling with math or their English, their foreign language studies, they can come in and get all of those things from my music classroom. It's not a high pressure, everything-has-to-be-perfect kind of a room. It's where we can make mistakes and have fun learning." 
Schlichting says the importance of music education varies from student to student, but the most important focus in teaching through the COVID-19 pandemic has been to help provide students with a voice and a way to be part of something.  
"The students need to be able to express themselves, and I think they want to have a voice they want to be a voice in an ensemble, and I think they want to be in unity with their voices and going into everything happening," he says. "This, I think, has been a really big outlet for my students to be participating in a bigger space outside of just hanging out in their room." 
Schlichting returned to the classroom a few days a week in mid-May, and several of his students met in person for the first time with just a month left of school. Regardless of whether students perform together over virtually or in the classroom, Schlichting and his students will continue to serve as ambassadors in a long tradition of music history.  
Passing the Baton is a series on music mentors from NWPB Classical. See more in the series here.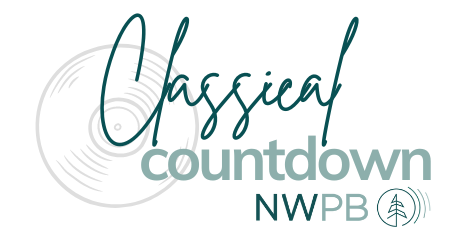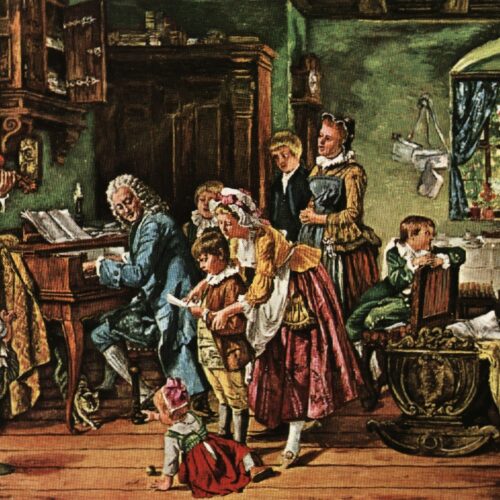 You've heard so much about the sons of Johann Sebastian Bach, but there were daughters, too.
Bach was 23, and his wife Maria Barbara was 24, when the first of their children was born. They named her Catherina Dorothea. CD grew into a singer, and helped out in her father's music work. Fifteen years passed, her mother died, her father remarried, and finally, CD Bach acquired a sister: Cristina Sophia Henrietta, daughter of Johann Sebastian and Anna Magdalena Bach. CSH died at the age of three, just as another sister, Elizabeth Juliana Frederica, was born. EJF Bach would grow up to marry one of her father's students. Continue Reading Women's History Music Moment: Bach's Daughters
Read More »