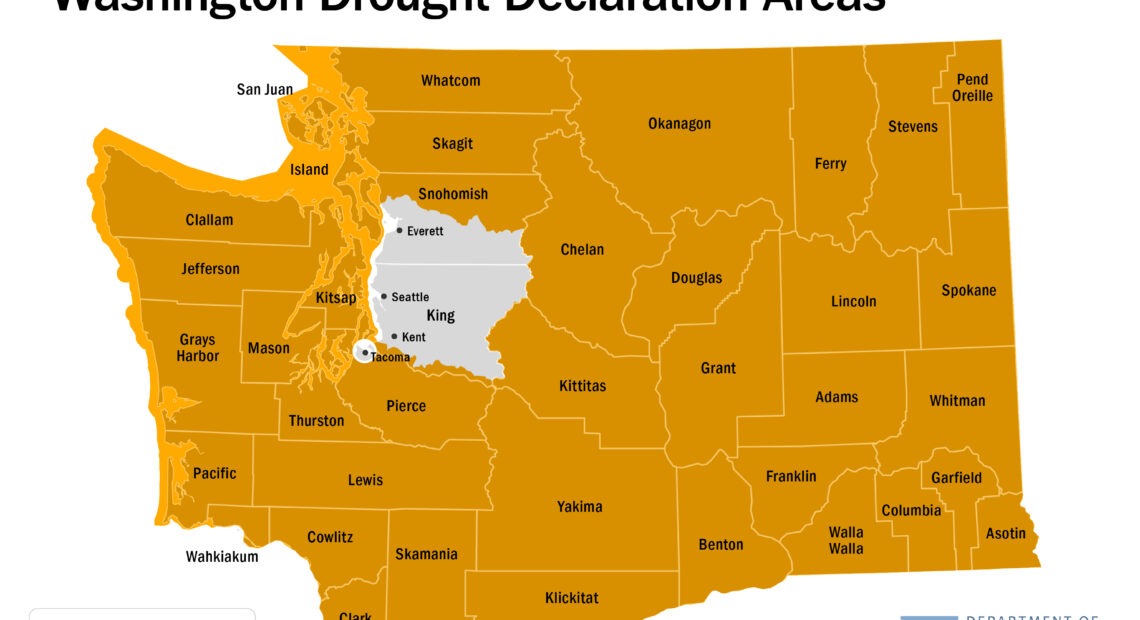 Drought Emergency Declared In All 39 Washington Counties
Dry conditions across Washington have prompted the state's Department of Ecology to declare a drought emergency.
All 39 counties are included in some form, though most of King County is not. Seattle, Tacoma and Everett aren't because they have sufficient water storage.
Ecology Director Laura Watson was asked at a news conference Wednesday if people will be asked to conserve water.
"Asking for voluntarily curtailment by residential users, that is not on the table right now," Watson said. "What the drought emergency declaration allows us to do is to provide tools for emergency drought permits, to provide funding to local communities who may need that funding."
Watson did say that local communities may ask water users to conserve. A drought emergency declaration means water supply is projected to be below 75 percent of average, and that water users face undue hardship. The declaration follows a historically dry spring followed by a record heat wave.