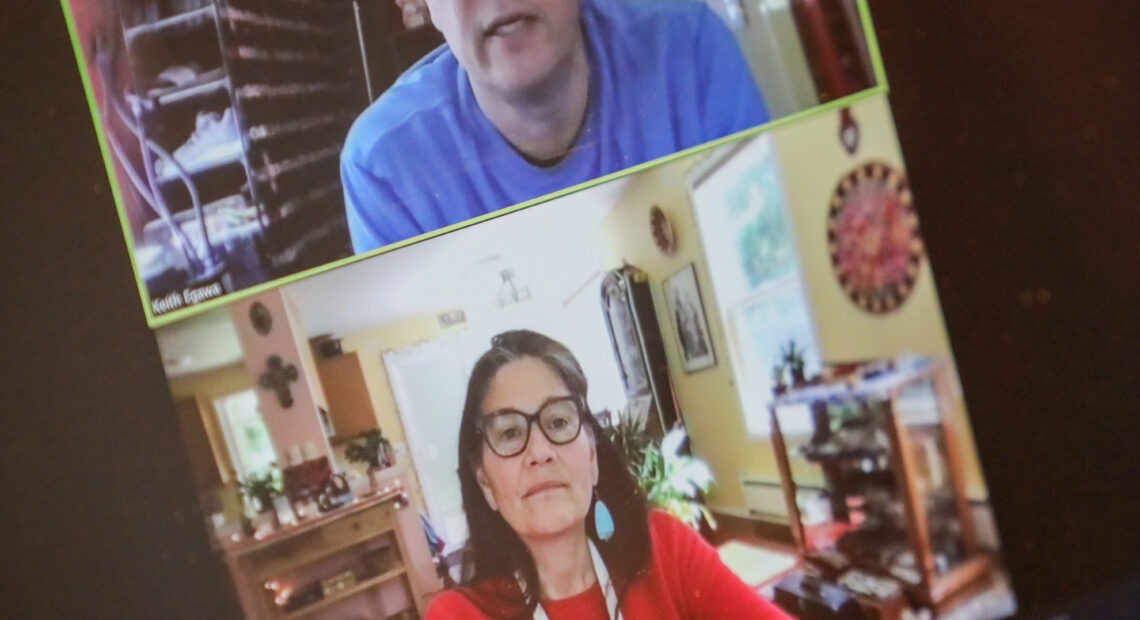 'Traverse Talks' Episode 22: Keith and Chenoa Egawa On How All Of Our Connections Shape Us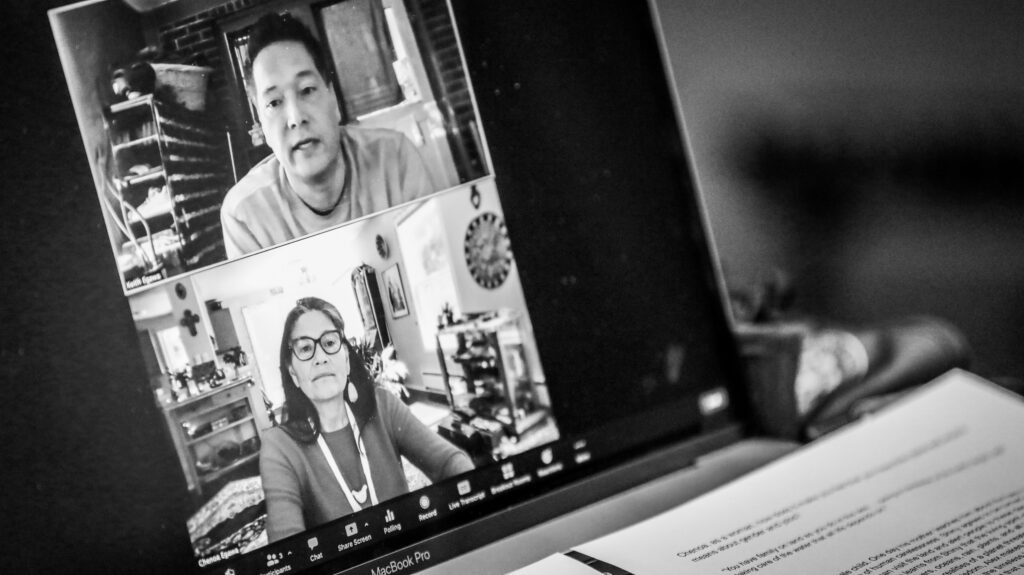 In this episode of Traverse Talks with Sueann Ramella, siblings and co-authors of a children's book Keith and Chenoa Egawa talk about their book The Whale Child, the rollercoaster life story of their grandparents and how they came to be, and growing up trying to maintain their many cultural identities. Both Keith and Chenoa are members of the Coast Salish of the Lummi and S'Klallam Nations of Washington state. From their paternal grandfather, they are also part Japanese and Hawaiian which also greatly shapes their identity. Listen to their episode below or stream Traverse Talks with Sueann Ramella, wherever you get your podcasts.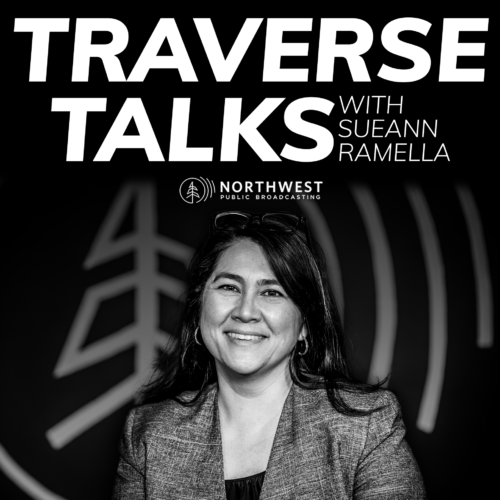 Teaching Children How They Can Be The Caretakers Of The Earth:
Sueann Ramella: I was wondering if you could give an overview of what The Whale Child is about.
Keith Egawa: So there is a little girl who's native and she lives on the coast of Washington. Then there's the whale child, he's a humpback whale. He and his mother are doing all the migratory routes that whales do and she begins to show him all of the things that are happening in the world that are bad. You know, the environmental degradation, rising temperatures, overfishing, pollution, et cetera. So the spirit of the water chooses the whale child to become a human boy for a short period so that he can come to dry land and meet this little girl, Alex, and basically take her around her homeland, a place that she's very familiar with, but show her all these different, bad things that are happening. Things to the wildlife, things to the land itself, the air, the water. So, he basically represents that alarm in nature or the message from nature saying, look what's happening. We're facing some serious problems that could be unsurvivable.
Chenoa Egawa: In the beginning too, it's acknowledging the spirit of the water and the water is almost one of the characters as well, knowing that the water is the one that gives us life. The water witnesses our life and knows what we go through and what our life is like and sees the whale child and knows that this a perfect child to be able to carry this responsibility, that this is his purpose. So, through the grace and the magic and that spirit of the water, he's transformed into a human boy to carry out this task of reaching his human sister on the land. And she combines that with her traditional Coast Salish teachings and picks up that responsibility to be one of the children who's going to be speaking up for the earth and teach the other children how to be caretakers of the earth.
Ways Of Continuing The Conversation:
Sueann: In the back, you have a way for teachers to address some core questions. What made you decide to put basically a teaching plan in the back of the book?
Chenoa: At first, we talked with the publishers and they had that idea. They thought this would be a really wonderful idea to use this as a guide for teaching kids about these topics. They actually hired another gal to go through and align it with the curriculum so that it was something that teachers could just immediately put to use and not have to figure out how to design a whole program.
Keith: It is such a heavy topic for kids. One of our primary hopes for it is that it's just opening a door for them and they're going to continue to learn more and research and watch documentaries [and] talk about the subjects. You know, the light bulb went off of, wait, what if we actually at the end had something that encouraged parents and teachers to then help the kids digest and discuss what they just read and experienced. That was a big part of it, is trying to make sure that there's that follow-up. That you don't just enjoy a story and then, you know, move on to something else and forget about it.
There Is Strength From Each Heritage:
Sueann: In this time and age of identity, did you always feel like you knew who you were or did you go through an identity crisis?
Chenoa: I remember going through a little bit of an identity crisis as a kid. I remember we just looked different than everybody else. And I just wished like, why can't I just be one of these and just feel like I'm really apart of it. I remember there was one person I met from South Africa, and I used to introduce myself and say, my name is Chenoa Egawa. I'm Lummi, S'Klallam, Hawaiian, Japanese, English, Irish, Scottish, Norwegian and Swedish. I'm just all mixed up. And I would say, I'm just all mixed up. And then this one South Afrikaner man told me, don't every say that again. He said, you don't have to say that. He said, every single lineage that you carry has its own unique beauty and power and teaching and you are all of those. So, don't ever say you're like that anymore, you're not mixed up at all. You have strengths.
Keith: Right.
Chenoa: And it changed in that moment. And then now, as we travel, I could see people don't know where I'm from and I fit in everywhere. [Laughs.]
Keith: [Laughs.] That's right.
Chenoa: I'm international! [Laughs.]
Keith: And I was aware of that too growing up. I was always aware that I looked different.
Sueann: That's really good advice. Especially now, as we are approaching more kids of mixed race heritage, right? The census says by year 2030, 2040, a majority of people will be of mixed race. [So,] thanks for sharing that.
*Question and responses were edited for length and clarity.