Passing The Baton: WSU Tuba Professor Dr. Chris Dickey And Student Tim Schrader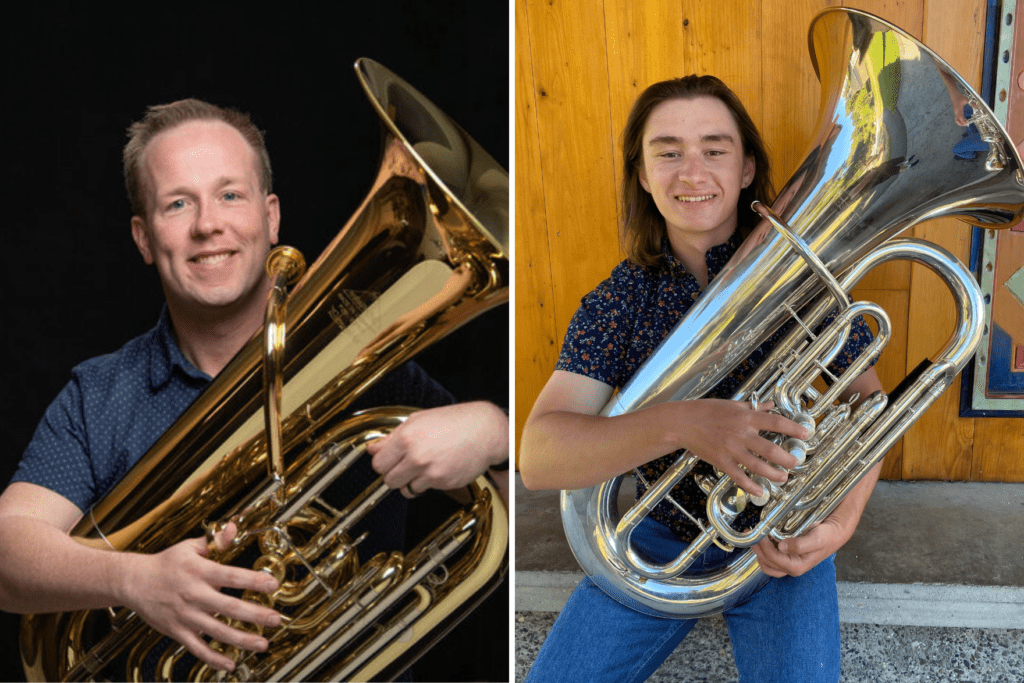 When a student becomes an award-winner, you congratulate the teacher, right? A teacher like Dr. Chris Dickey, assistant professor of tuba at Washington State University. His student earned this year's first prize in European Music at the Charleston International Music Competition. The student is WSU sophomore Tim Schrader.  
Of his teacher, Tim says, "I know he gets shy when someone's like, 'Congratulations,' for something a student did. I think he has ninety percent of it. Ten percent is what I'm playing."  
But Dr. Dickey deflects the honor, saying, "I remember learning how to swim when I was a kid. Mom and Dad took me to the pool, but I was the one that had to jump in. That's where I come from." 
No matter who takes home the trophy, preparing for competition is tough on both teacher and student. So, why do it? Dr. Dickey says, "Because I think it helps us keep a pulse on what's going on away from Pullman, Washington. You know, you lose sight of what else is going on in the world. So, in terms of finding the fit, sometimes it's just a matter of following their criteria and other times it's picking music that you like, that you are willing to invest many months of preparation in. And if you're willing to do that then blessed be, go ahead and prepare this program. And then it's out of your hands after that."    
Sports fans like to speculate about a player's plans for a professional career. But it's not just student athletes who dream of going pro. Tim has his sights set on a professional tuba career. "Oh yeah, absolutely," he says. "It is the career that I see myself pursuing. I've kind of seen what it's like to work just a regular job, and I do enjoy it. I value hard work. But I couldn't really see myself doing anything other than playing the tuba.  
"I get a lot of life lessons from Dr. Dickey," reflects Tim. "He may not think it, but I feel like I'm a lot better person, in, you know, my interactions with people, how to be professional."  
Dr. Dickey's response? "Well, I'm thrilled to see that he is picking up what I'm sharing with him.  
"So much of the teaching component of what I do extends beyond just the tuba. Because we are preparing people for a career in music that includes these complicated beings called people. How do we play our instrument? How do we play well with others? How do we collaborate? How are we contributing to the groups in which we play and serve? And so, for me, modeling is just this continuous endeavor that I have."  
The tuba's biggest American audience Is probably football fans.  At a game, you might be hearing "Mission Impossible," or some other popular tune, but the person playing that tuba – or Sousaphone as it's known in the marching band – that player has been practicing Wagner and Strauss, thanks to a very practical mentor. 
"So much of music is multifaceted," Dr, Dickey says, "and in order to be successful at it, you really have to invest in doing a variety of styles. You have to invest in playing in various realms. So, you mentioned marching band. There's also orchestra, concert band, brass band, choirs, orchestras, the list can go on and on. The beauty of that is that it's all really enjoyable. But then the other side of that is it's also relevant. People enjoy athletic bands at a home football game. Well, if you're going to be an instrumentalist and say, 'That's beneath me, no thank you,' well, we're creating this disconnect between willing and appreciative audiences who want music to be a fixture of said event. We have to rise to the occasion and contribute.  
But when Tim goes pro, he'll be sitting in a chair in the back of an orchestra holding the tuba on his lap. Quite different from playing in that marching band, which he says takes a very different kind of preparation.  
"I mean, I'm not a very large person," says Tim, "and when you're carrying what appears to be the plumbing under your sink wrapped around your body with a large bell, if I'm being absolutely honest, it's pretty painful. You have to be mentally and physically prepared to do it."  
"Exactly," says Dr. Dickey. "Every person is different, so my advice to Tim would, of course, be different from someone who's 6'5''. Just, modifications to make it work so that the person can do their best job. Rather than being in pain and thinking, 'Ow, ow, ow.' There are other things we have to do while playing the instrument. Like sounding good and, of course, moving."  
Dr. Chris Dickey, WSU tuba professor, and his award-winning student, Tim Schrader of Blaine, Washington, getting ready for the signature music of American football season, and beyond. 
Passing the Baton is a series on music mentors from NWPB Classical. See more in the series here.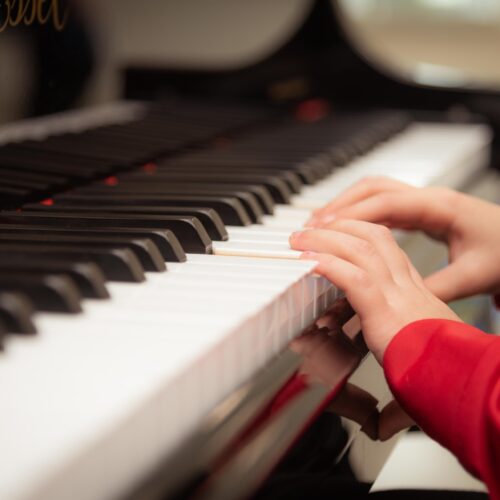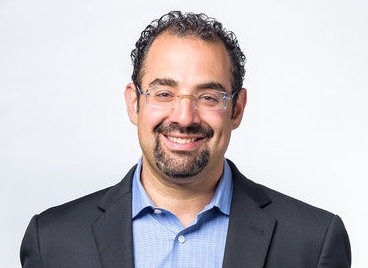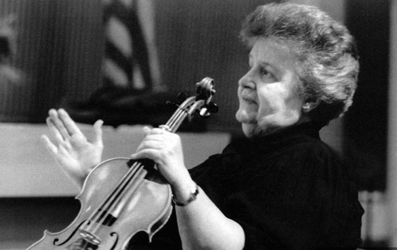 "I promise you, children become what they are told they are." The words of the first teacher to be awarded the National Medal of the Arts, Dorothy DeLay. Her violin students numbered in the hundreds, and they include some of music's biggest names: Midori, Nigel Kennedy, Sarah Chang, Nadja Salerno-Sonnenberg, Anne Akiko Meyers, Gil Shaham and Itzhak Perlman. Continue Reading Passing The Baton: Dorothy DeLay
Read More »